Eight entrepreneurs vying for Francophone Ignition Contest's $25,000 prize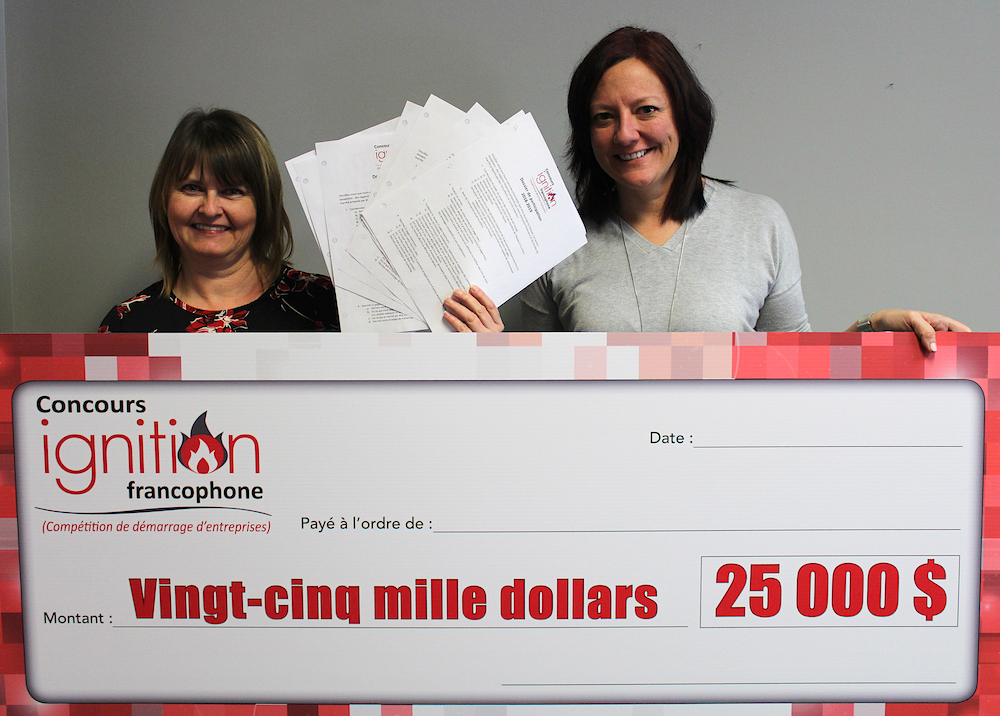 WELLINGTON – Jan. 24, 2019 – RDÉE Prince Edward Island is extremely impressed with the quality of submissions received for its Francophone Ignition Contest, the new version of its entrepreneurial startup competition.
"After having examined the proposals submitted by our eight contestants, it is impossible to even venture a guess at who might win the $25,000 prize that will be presented to the winner to help set up his or her entrepreneurial project," says contest coordinator Velma Robichaud. "We've received excellent written submissions, but it will be the verbal presentations before the judges that will really determine who will be named the champion."
The coordinator can't reveal the names of the contestants at this point; she would only say that the proposed entrepreneurial projects touch on an extremely wide variety of fields, such as agriculture, ecology, new technologies, communications, transport and health care.
"The judges are going to have an extremely hard job since they'll pretty much have to compare apples to oranges," she said.
TRAINING AND PREPARATION
On Feb. 9-10, all contestants will be invited to participate in a weekend of intense training on finances and on the pitching of their project before a panel of judges. Ron and Connie Robichaud from C&R Care and Consulting of Nova Scotia will deliver the training. Ron will focus on numbers and economic viability of businesses, while Connie will train participants on the use of gestures and body language to try to influence the judges. The Collège de l'Île will also delivery an Insights Discovery session on knowledge of self and communication styles.
On March 2, the contestants will participate in a pre-selection competition. They will have to present their project, in seven minutes, to a panel of local judges who are well versed in entrepreneurship and finances. These judges will pick the top three projects.
These three finalists will then get to compete in the competition finals, being held jointly with the Acadian Entrepreneurs' Gala March 16 at 5 p.m. at the Centre Belle-Alliance in Summerside. They'll again give their seven-minute pitch but this time before the public and an Atlantic Canadian panel of judges.
These judges will identify the project that has the most potential for success; at the end of the evening, this person will receive the championship prize of $25,000 as well as free memberships to the Acadian and Francophone Chamber of Commerce of PEI, as well as to the Summerside and Charlottetown Chambers of Commerce.
The cash prize comes from Innovation PEI's Ignition Start-Up Fund. The Atlantic Canada Opportunities Agency is funding the coordination, training and administration for this initiative.
The Francophone Ignition Contest replaces the former "Dragons' Contest" that RDÉE Prince Edward Island held four times over the years. Both versions take place in exactly the same way.
-30-

CUTLINE: Velma Robichaud, left, coordinator of the new Francophone Ignition Contest, shows the entry forms of her eight contestants. On March 16th, one of these eight names will be written on this big $25,000 cheque being held with Robichaud by RDÉE PEI executive director Bonnie Gallant.
For more information:
Velma Robichaud
Coordination
Francophone Ignition Contest
902-854-3439, Ext. 227
velma@rdeeipe.org