RDÉE PEI AT A GLANCE


RDÉE Prince Edward Island Inc. is the provincial francophone economic development council of PEI. Its head office is located in Wellington, in the Community Business Centre. It also has a satellite office in the provincial capital of Charlottetown.
Its mission is "to contribute actively to entrepreneurial and community economic development within the Acadian and francophone community of Prince Edward Island, while collaborating to the economic development of the province."
It offers support services for community economic development (CED) and co-operative development services as well as certain services for entrepreneurs.
The RDÉE, which has existed since 2000, first operated as a program of the Baie Acadienne Development Corporation. In March 2010, it was officially and independently incorporated as a non-profit organization. It has its own provincial board of directors, formed of entrepreneurial and community members from across the Island.
NETWORK AND PARTNERS
RDÉE Prince Edward Island is a full-fledged member of a economic development network that extends throughout all Canadian provinces and territories (minus Quebec).
In January 2011, RDÉE PEI resurrected the Acadian and Francophone Chamber of Commerce of PEI (CCAFLIPE) and integrated it directly into the RDÉE as a subcommittee. The Board of Directors of the RDÉE oversees the management of the CCAFLIPE, guided by a spokesperson and an advisory committee. Together, the CCAFLIPE, the RDÉE and the Wellington Rural Action Centre organize dozens of networking, sharing and learning activities for entrepreneurs every year.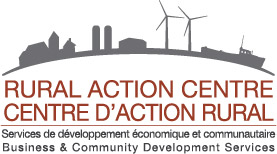 Since April 2013, RDÉE PEI manages the Wellington Rural Action Centre, the only centre in the province to be officially designated as bilingual. This centre provides support to community and entrepreneurial development projects in the Evangeline and surrounding communities. As well, any francophone project addressed to any of the four other Rural Action Centres will be directed to the Wellington centre.

Thanks to a special agreement, RDÉE PEI managed the affaires of the Conseil de développement coopératif (CDC) for three years, beginning April 2010. The RDÉE was responsible for implementing the CDC's action plan, which included the establishment of new co-operatives and the expansion of existing co-ops. The CDC is presently without funding.
ITS SERVICES
A) COMMUNITY ECONOMIC DEVELOPMENT AND CO-OP DEVELOPMENT SERVICES
The community economic development (CED) concept is based on the following general principles:
Stimulation of co-operation and partnerships
Creation of sustainable jobs and new businesses as well as the expansion of existing businesses
Greater level of participation of the community in determining its future.
RDÉE PEI offer support to all groups and organisations from PEI's Acadian and francophone community in the various phases of CED projects.
Studies: In-depth studies and analysis of potential markets, current trends, community profiles, etc.
Planning: Development and implementation of a plan detailing all steps required to carry out a project, including attribution of responsibilities, timelines, etc.
Mobilization and taking charge: Assistance in the motivation of partners and key plays to encourage them to take charge of the implementation of their project and to form strategic partnerships.
Implementation: Assistance in the various phases of project implementation, including the identification of funding sources.
Promotion: Assistance in the development of a promotional approach for the project.
Evaluation: Assistance in the evaluation of the project to identify successful elements and challenges met to enable an improvement of the project and a better orientation for future projects.
B) ENTREPRENEURIAL DEVELOPMENT SERVICES
RDÉE Prince Edward Island offers francophone businesses a support in their journey and their development.
References: People wishing to develop a new business or to expand an existing one are invited to meet the client information officer at the Wellington Rural Acdtion Centre. The officer will provide any support needed by the clients and can refer them to service providers from various departments, economic development organizations or other institutions.
Networking/sharing/learning: The Acadian and Francophone Chamber of Commerce of PEI, the RDÉE and the Wellington RAC organize an annual series of network, sharing and learning activities for entrepreneurs (Entrepreneurs' Awards Banquet, workshops, business luncheons, receptions, etc.)
ITS TEAM
The RDÉE staff is made up of an administrative team (executive director, financial administrative assistant and communications officers) and a project development and management team (development officers and project coordinators). These are spread out over the two offices. The development officers are each assigned a priority sector (youth, tourism or immigration). The project coordinators are hired as needed to carry out various projects.
ITS FUNDING
RDÉE Prince Edward Island Inc. is proud to be able to count on continued support from Employment and Social Development Canada's Enabling Fund for Official Language Minority Communities.