ABRAM-VILLAGE – Aug. 11, 2023 – When a group of Urbainville farmers decided to organize a local agricultural exhibition to promote the improvement of the quality of their livestock and produce in 1903, they probably had no idea that their little one-day event would continue to thrive for well over a century and become one of the province's leading exhibitions of its kind.
This year, from Aug. 31 to Sept. 3, the Evangeline Area Agricultural Exhibition celebrates its 120th anniversary, obviously in a modern atmosphere and buildings, but still pursuing the original objective of its founders.
The directors of the event, which for many years now has been known as the Evangeline Area Agricultural Exhibition and Acadian Festival, want to highlight in a special way the event's various traditional agricultural facets and competitions, while offering a host of prizes and ribbons. They encourage people to obtain the event's prize catalog (in paper format from the Festival office in Abram-Village or Wellington Co-op or digitally from (www.expositionfestival.ca/en/agricultural-exhibition/prizes/), to learn more about the many competitions and contests in arts and crafts, domestic sciences, fruits and flowers, vegetables, grains, etc.
They would very much like to see greater participation in all categories, so that these traditional customs can be maintained for new generations to see and enjoy for many years to come. The catalog also sets out the rules and deadlines for submitting entries.
For a second year, the Exhibition will benefit from its new multi-purpose center, which will be used mainly for horses again this year. The small animal barn has also undergone major renovations, making it easier for children, who love this attraction, to move around its improved layout.
The mallet-operated strength-testing machine, a simple but extremely popular attraction last summer, will be back for a second year. Also back on Sunday only: the axe-throwing cage (for ages 10 and up).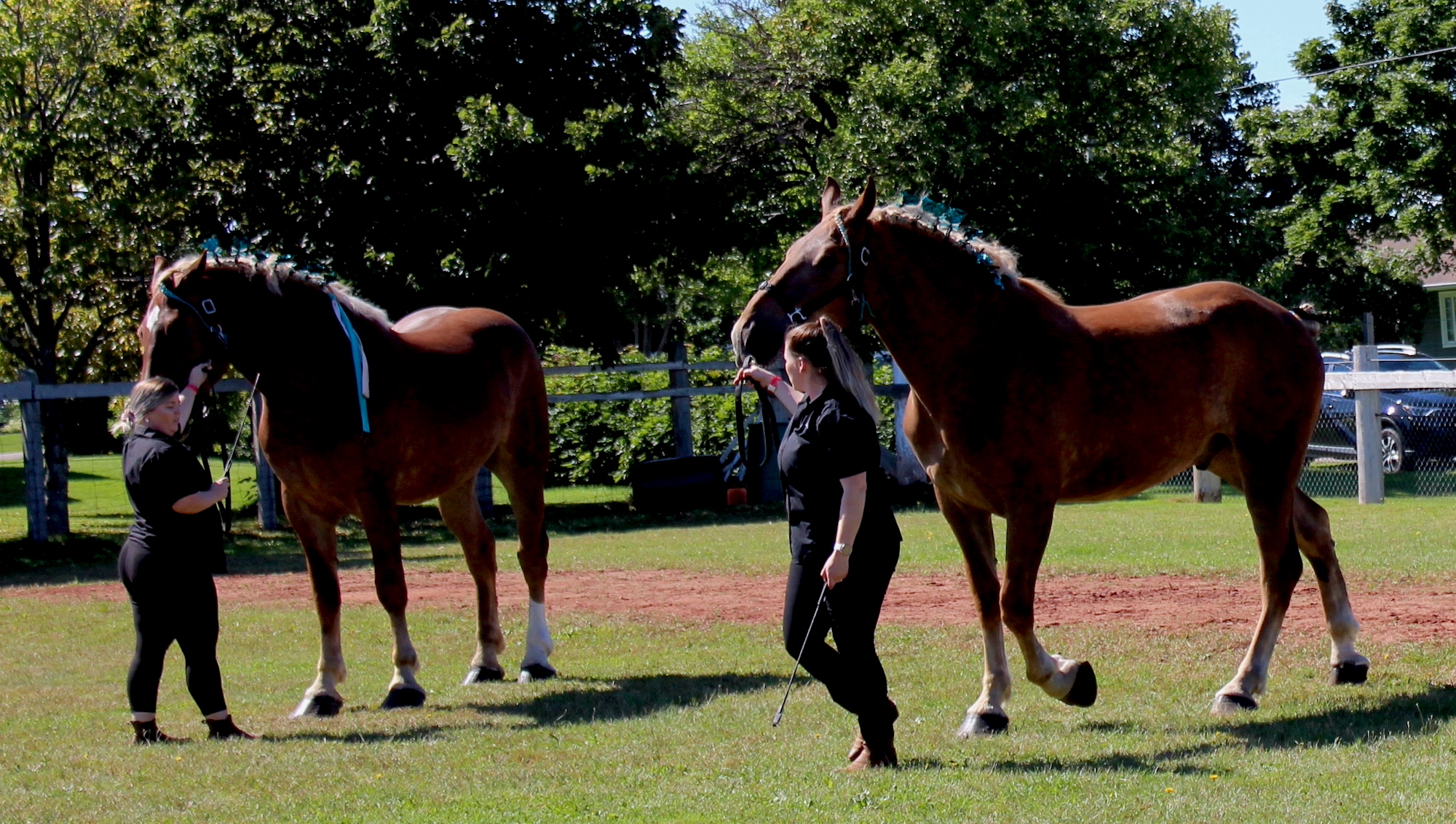 EXHIBITION SCHEDULE
The small animal farm will be open all weekend (10 a.m. to 4 p.m. from Friday, Sept. 1, to Sunday, Sept. 3). The Founders' Hall and Artisans' Hall will open on Friday at 2 p.m. and will be open from 10 a.m. on Saturday and from 11 a.m. on Sunday. Culinary demonstrations will take place on Friday at 2:15 p.m. and Saturday at 1:30 p.m. Clammin' n' Jammin' chefs will also give demonstrations on Saturday at 12 p.m.
On Friday, starting at 9 a.m., grains, roots, vegetables, fruits, flowers, arts, crafts and domestic sciences entries will be judged. In the afternoon, 4-H projects will be judged.
The PEI Provincial Holstein Show, considered the Exhibition's most important competition, begins Saturday at 9 a.m. It will include 4-H classes and the calf selection for the TD Canadian 4-H Dairy Classic.
At 9:30 a.m., the event continues with a draft horse show, followed by the judging of rabbits. In the afternoon, the pre 4-H Holstein class and 4-H rabbits will be evaluated. Then at 2 p.m., everyone can attend the Provincial Horse Pull Championships.
On Sunday, there will be light horse and pony judging in the morning and beef judging in the afternoon. This will be followed by a craft sale and craft demonstrations in the afternoon. Finally, at 4:30 p.m. on Sunday, the famous « Cow Patty Bingo » will be held.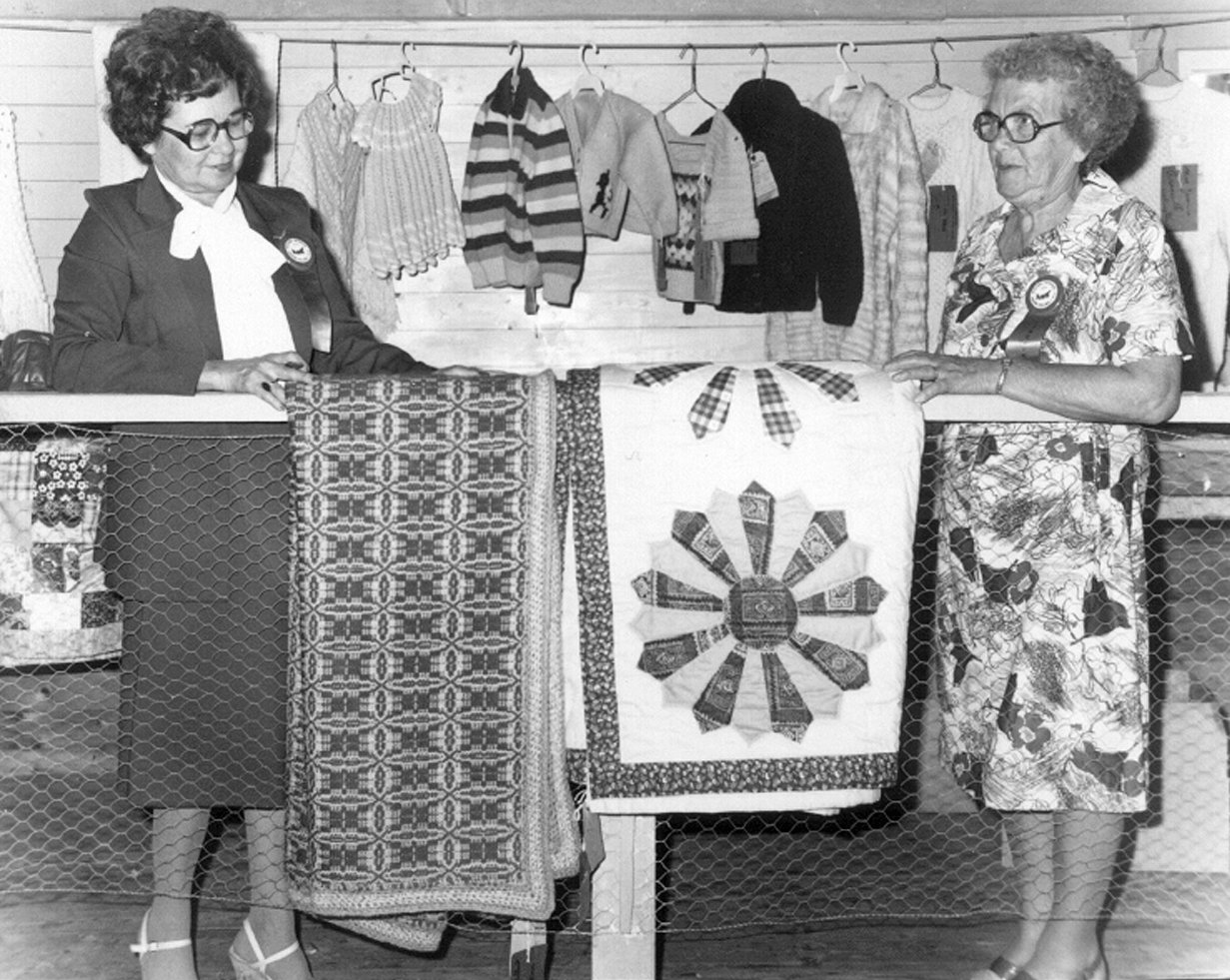 -30-
PHOTO 1: The judging of Holstein cattle, for 4-H participants as well as for adults, is a very important part of the Evangeline Area Agricultural Exhibition and Acadian Festival. This year, it will take place on Saturday morning.
PHOTO 2: The huge draft horses are always a major attraction at the Evangeline Area Agricultural Exhibition and Acadian Festival. These classes will be judged on Saturday morning.
PHOTO 3: Arts and handcrafts have been a popular part of the Evangeline Area Agricultural Exhibition and Acadian Festival since its first years. In this photo from 1979, two ladies are seen with some of the quilts offered in the competitions.
For further information, please contact:
Stephanie Arsenault
Agricultural Exhibition and Acadian Festival employee
(902) 854-3517
Gilles Bernard
Responsible for agricultural sector
Agricultural Exhibition and Acadian Festival
(902) 439-0549