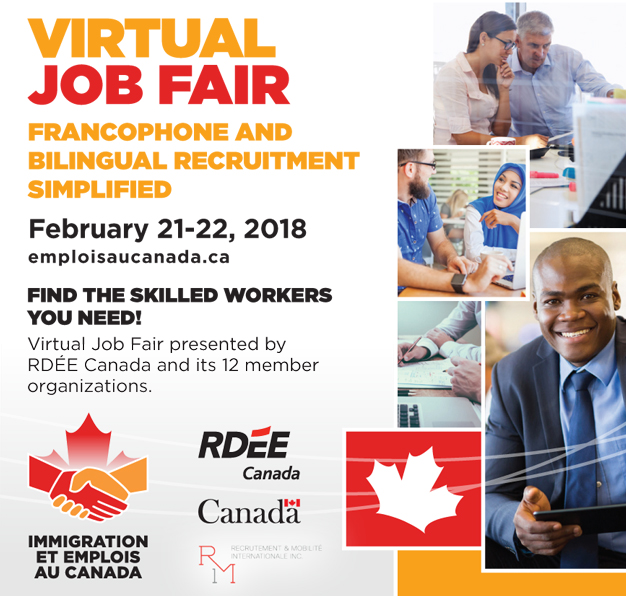 CHARLOTTETOWN – Feb. 8, 2018 – All Island employers who are ready to recruit French-speaking or bilingual employees from all over the world are encouraged to sign up, free of charge, for the 2018 Virtual Job Fair and to post their job offers. Then, on Feb. 21-22, if they so desire, they will be able to have interactive on-line conversations, through video, audio or written chat, with people from overseas who want to learn more about the jobs or who are ready to submit their applications.
« Last year, during the second edition of the Virtual Job Fair, we had only posted five PEI jobs, but we were extremely impressed with the fact that 225 people from France, Belgium and Morocco checked out those job offers, » says Robert Maddix, economic immigration officer with RDÉE Prince Edward Island. « I was able to have live discussions with more than 35 people. Twenty of those submitted their resumes. Some of these people eventually got interviewed and I've been told that the employers are currently negotiating to hire some of these people. »
He adds that at last count, he had three employers – looking for cooks, early childhood educators and truckers – signed up for this year's event.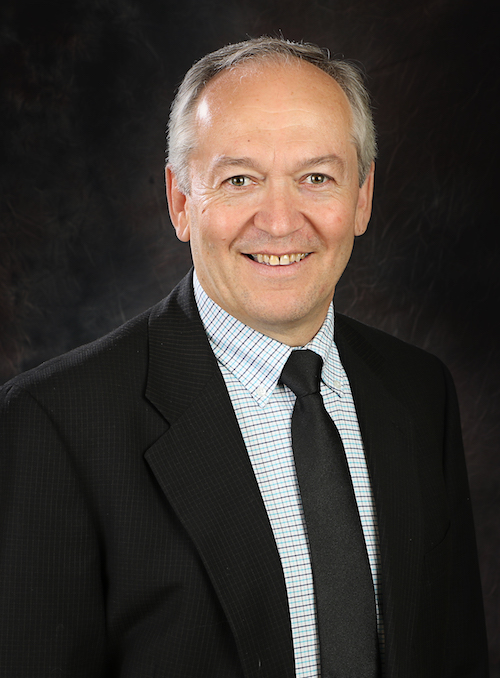 This third job fair, which bears the slogan « Francophone and Bilingual Recruitment Simplified », is a joint initiative of RDÉE Canada, Recruitment and International Mobility (RIM) and the 12 provincial and territorial RDÉEs, with support from Employment and Social Development Canada. It takes place completely on the website www.emploisaucanada.ca/en/. Interested employers simply have to sign up and post their job offerings. They can also post on their virtual booth all kinds of information about their place of work, including written information, corporate videos, and they can even host webinars.
Those who would like to post a job but can't actively participate during the fair can still do so but are encouraged to discuss their offers with Maddix, who will then be able to stand in for them and perhaps answer a few questions on their behalf.
Those wishing more information can either visit the website or contact Robert Maddix at 902-370-7333, Ext. 403, or at robert@rdeeipe.org.
-30-
For more information:
Robert Maddix
Immigration Immigration Officer
RDÉE Prince Edward Island
902-370-7333, Ext. 403
robert@rdeeipe.org