WELLINGTON – March 26, 2021 – The Club Richelieu Évangéline will hold its 25th Supper Lottery on Saturday, May 8, 2021, but with important changes. Due to COVID-19, there will be no meal as there has been in the past. Instead, for this year only, the lottery will be held online on the Club's Facebook page.
The lottery will go live at https://www.facebook.com/clubrichelieuevangeline that evening at 7 p.m. There will be $5,000 in prizes to be won, including a $3,000 jackpot. Tickets will soon be on sale for $50 each.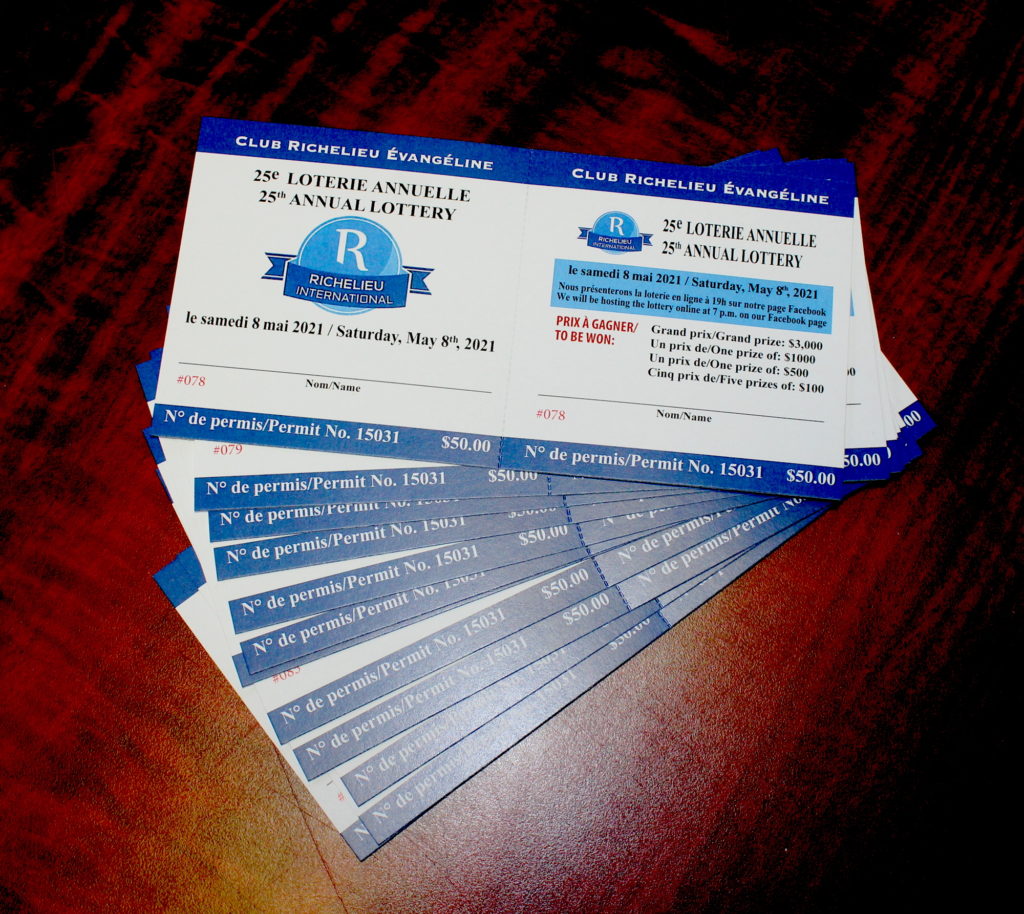 Club president Paul Cyr notes that "The Club Richelieu Évangéline wants to continue to support the youth in these difficult times. Many young people are suffering these days; their routines and studies have been turned upside down. We want to help them."
Club members are well aware that the entire population has had a tough time over the past year and that these challenges will continue for some time to come. However, Giselle Bernard, chairperson of the Supper Lottery Committee, says, "We can always count on the generosity of our community members to help us support our youth."
Members will soon be in contact with their regular customers and possibly new customers for the purchase of tickets. Club members look forward to their continued support.
"The Club Richelieu Évangéline wishes good health to all; stay safe and enjoy the spring season!" concludes Cyr.
-30-
PHOTO: Giselle Bernard, chairperson of the Club Richelieu Évangéline's Supper Lottery Committee, is officially launching the sale of tickets for the annual fundraiser, being held online this year.
For more information:
Giselle Bernard
President of the Supper-Lottery Committee
gisellebernard70@gmail.com
902-888-7793
Paul Cyr
President of the Club Richelieu Évangéline
paulcyr19@gmail.com
902-598-8298