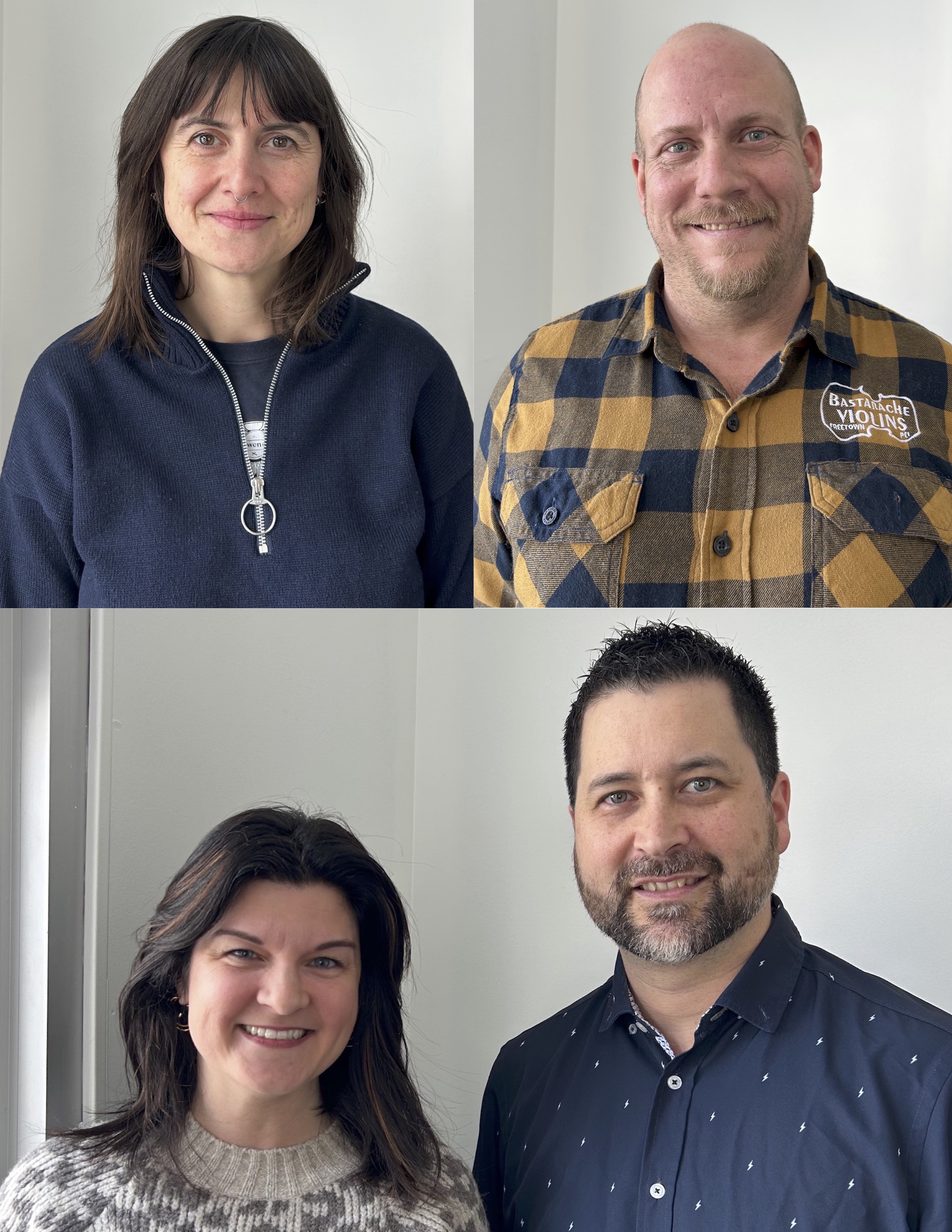 WELLINGTON – Feb. 19, 2023 – The competition between the seven contestants of the 2023 edition of RDÉE PEI's Francophone Ignition Contest was quite fierce since all the proposed entrepreneurial projects had excellent potential for success, says coordinator Alecia Arsenault.
But the judges at the Feb. 18 pre-selection event managed to narrow the competition down to three finalist projects that they consider best positioned to succeed: a high-end fashion company (SWENN Workshops Inc. by Kristell Geffroy), an audiovisual production company (On y va! Média by Geneviève Ouellette and Brent Chaisson) and a produced of grated potatoes (Spud Venture Inc. by Marc Bastarache). These three are one step closer to the $25,000 investment that will be offered to the contest champion at the finals on Thursday, March 2, at 7 p.m. at the Village musical acadien in Abram-Village.
The coordinator said the judges – Velma LeBlanc of RaVe Event Decor of Mill River, consultant Edgar Arsenault (former executive director of various co-ops and organizations) of Urbainville and Simonne Cormier of Au Natural Solutions of Montague – had their hands full as they listened to the contestants' seven-minute presentations and tried to determine who should proceed to the next level of competition. In January, the program participants had all undergone intense training on preparing and presenting their « pitch » to sell their ideas for founding or expanding a business or developing new products and services. All arrived very well prepared (a week late due to bad weather the previous weekend).
Now, the three finalists will meet one last time at the grand finale of the competition. They will present their pitches in front of a new jury and an audience. The public is welcome to come and watch the competition for free, which will be conducted somewhat in the style of the TV shows « Dragons' Den » and « Shark Tank ».
The night's champion – the company the judges believe has the greatest potential for success – will win a $25,000 startup or expansion investment from Innovation PEI's Ignition Startup Fund. The winning project will also receive a free one-year membership to the Greater Summerside Chamber of Commerce, free advertising in the Connection magazine produced by Greater Charlottetown and Area Chamber of Commerce and a free college course from Collège de l'Île. In addition, the three finalists will receive a free one-year membership to the Acadian and Francophone Chamber of Commerce of PEI.
THE THREE FINALIST PROJECTS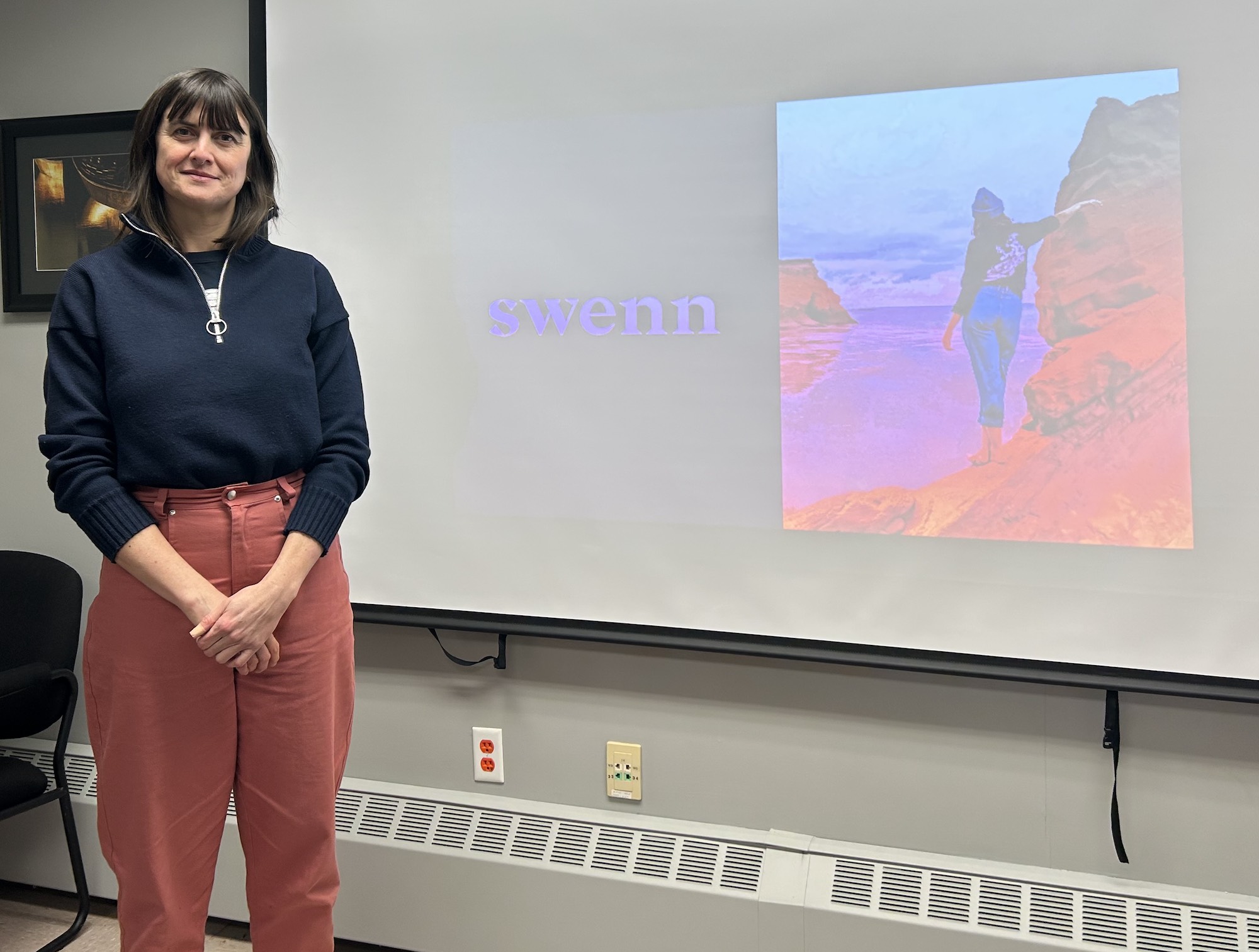 SWENN WORKSHOPS INC. – Originally from France, fashion designer Kristell Geffroy of Stratford launched SWENN in Montreal in 2018. It is an ethical, high-end fashion brand that offers unisex clothing made locally and from natural, organic and/or recycled materials. This clothing style is positioned in the « workwear » movement: masculine, classic and functional marine styles that are inspired by the traditional work uniforms of artisans. The company sells its products online to customers from around the world and in a number of boutiques in Quebec and Ontario. Geffroy opened a store in the Confederation Court Mall in Charlottetown in August 2022. She is looking to find new outlets in the Maritime Provinces, to sell and develop new SWENN products and to resell products from other Canadian designers. She also plans to organize occasional events (in the "pop-up" and "happy hour" style). If the company wins, Geffroy will invest her $25,000 in an advertising campaign, the manufacturing of new offshoots of SWENN products, the design of new products and the redesign of her Charlottetown store.
ON Y VA ! MÉDIA – Creators-technicians Geneviève Ouellette of Rollo Bay and Brent Chaisson of Miscouche established the bilingual audio-visual company On y va! Média in the spring of 2022 to apply their extensive skills and knowledge of the audio-visual and cultural-artistic sector. Their services include the production of music videos, promotional videos and cultural documentaries. They are involved with the client from pre-production to the final product. The company also offers video and aerial photography services (thanks to drone equipment and permits). The company is looking to expand into audio-visual production for small festivals, museums and all kinds of businesses wanting to advertise their services and products in an innovative way. If Ouellette and Chaisson were to win the contest championship, they would easily spend the $25,000 on new video and lighting equipment, bags and wheeled boxes to move their equipment around, a trailer to transport their equipment, production software and promotional materials.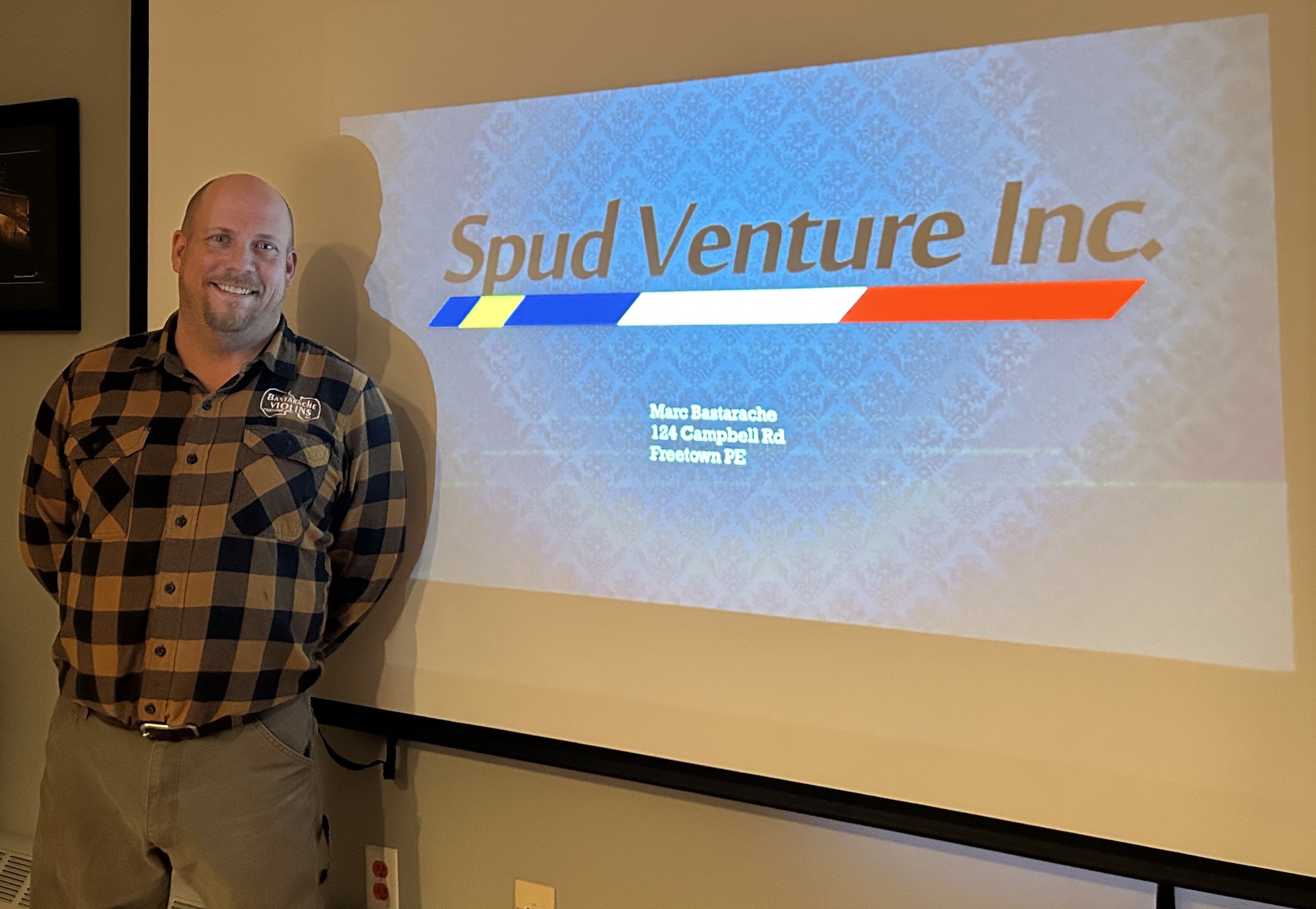 SPUD VENTURE INC. – Multi-entrepreneur Marc Bastarache of Freetown (originally from Clare, NE) wants to develop a mechanized method of producing four-pound packages of grated potatoes to sell to industrial producers of "râpure", initially in Nova Scotia, and eventually throughout Atlantic Canada. His method significantly reduces the amount of labour required to process the potatoes. Since the peelings and a good portion of the water (about 70 per cent of the weight) are removed from the potatoes in this process, it becomes much less expensive to transport this raw material from one province to another. An agreement is already in place for production space at a local farm that is already certified for food production, and discussions are well underway to sell the product to buyers in Nova Scotia. If he wins the competition, Bastarache will invest his $25,000 in upgrades to his equipment and processing space, in travelling to Nova Scotia for sales negotiations, in licensing, registration and insurance fees, in hiring a consultant and in production trials.
The Francophone Ignition Contest is funded by Innovation PEI and the Atlantic Canada Opportunities Agency.
-30-
PHOTO 1 : Finalists Kristell Geoffroy and Marc Bastarache in the top row and finalists Geneviève Ouellette and Brent Chaisson in the bottom row.
PHOTO 2: The judges who put a lot of thought into selecting the three finalists for the 2023 Francophone Ignition Contest were Velma LeBlanc of RaVe Event Decor, consultant Edgar Arsenault and Simonne Cormier of Au Naturel Solutions.
PHOTO 3: Kristell Geffroy wants to expand the market for her high-end SWENN clothing.
PHOTO 4: Geneviève Ouellette and Brent Chaisson are looking to further develop their audiovisual production company On y va! Média.
PHOTO 5: Marc Bastarache wants to develop a business called Spud Venture Inc. to grate potatoes industrially.
For more information:
Alecia Arsenault
Coordinator
Francophone Ignition Contest
alecia@rdeeipe.org
902-432-2026