SUMMERSIDE – Dec. 3, 2022 – A late iconic merchant, two former consumer co-operative managers and two farmers with 50 and 72 years of dedication to their industry, all from the Evangeline region, will be inducted next spring into the PEI Acadian and Francophone Business Hall of Fame for their extensive contributions to the community and to the local economy.
The Acadian and Francophone Chamber of Commerce of PEI announced at its members' Christmas party on Dec. 2 in Summerside that it will induct the late Euclide Arsenault of Wellington, Jeanne Durant of Wellington (formerly Mont-Carmel), Ernest Arsenault of Wellington, Euclide Gallant of Wellington (formerly of Urbainville) and Melvin Gallant of St. Timothy during its 2023 Entrepreneurs' Gala on March 11 at the Village musical acadien in Abram-Village.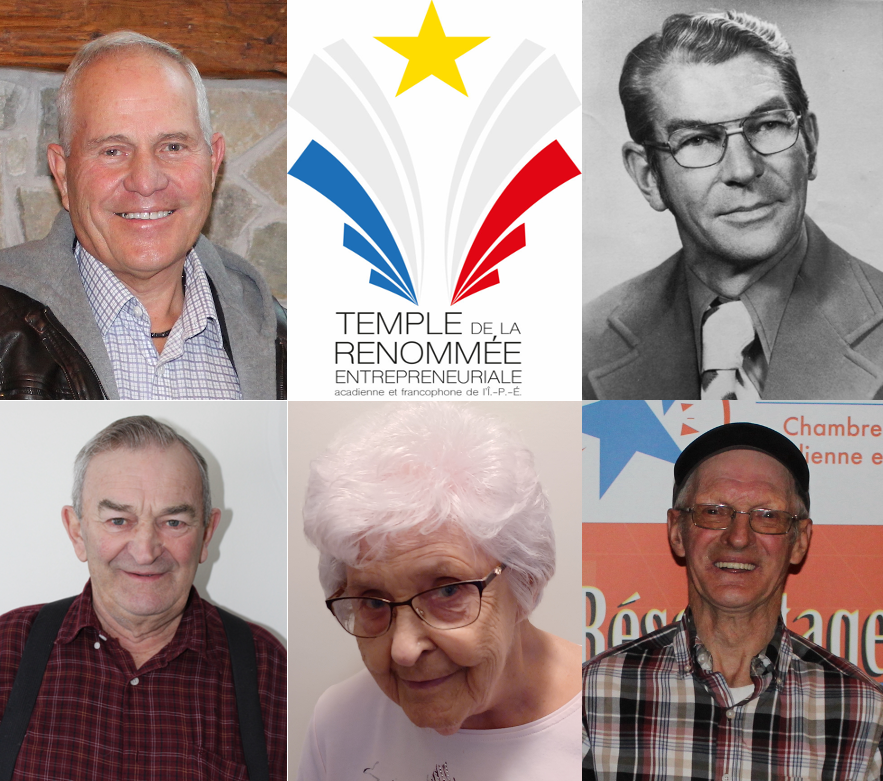 « These five individuals all absolutely deserve their place on our Hall of Fame wall of honor as they have given so much, not only to their business or co-operative but also to their hometowns, » said Pierre Gallant, spokesperson for the Chamber, as he announced the names. « They all recognized that they had a role to play in the development of their community and took that responsibility seriously. »
« It's especially that kind of people that we want to recognize with our Hall of Fame, » he commented.
To qualify for this award, candidates had to have at least 25 years of entrepreneurial or business experience, as this award is intended to honor an entrepreneur or businessperson who has distinguished himself or herself by his or her efforts and accomplishments throughout his or her career. Nominees for this life-time achievement award could be still working or retired. The five inductees will each receive a trophy and certificate at the Gala, and then their picture will be displayed on the Hall of Fame's Wall of Honor in the Wellington Rural Action Centre meeting room.
ERNEST ARSENAULT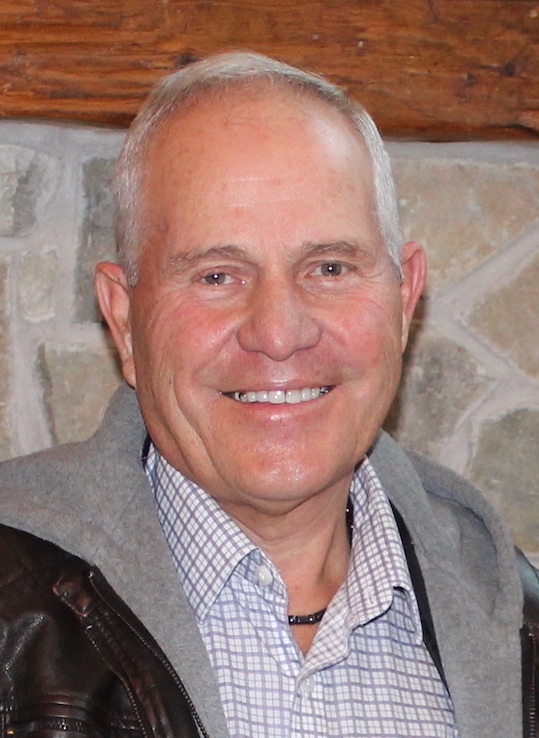 Ernest Arsenault will be recognized primarily for his role as former manager of the Wellington Co-op. After eight years with the Arsenault & Gaudet general store, Ernest was hired as manager of the meat department at the Wellington Co-op in 1970. Ten years later, he was promoted to store manager, a position he held for 27 years until his retirement in 2007. Ernest led the co-op through a series of changes and transformations over the years, including the construction of a beautiful new store attached to the Place du Village mini-mall. Long before modern society even began to talk about ecological conservation, Ernest was already well aware of the risks posed by plastic bags. That's why he developed a project in 1994-95 to hire local people to make cotton shopping bags. A great co-operator, Ernest has been a strong advocate of co-operative values, collaboration and local support; it is this persistence that has ensured the Co-op's survival in a time of intense competition from large supermarkets that have moved into the surrounding community. Ernest has won several awards over the years, including the 2018 Order of Cooperative Merit.
THE LATE EUCLIDE ARSENAULT
The late Euclide Arsenault of Wellington is being recognized particularly for his great role in the development of the family-owned general store Arsenault & Gaudet Ltd. He started working there in 1950, eventually becoming secretary-treasurer, manager and finally owner. The stately three-story building was located near the corner of Sunset Drive and Mill Road. Euclide associated his store with the Clover Farm Group in 1957 and remodeled the building and service format. Following a fire in his warehouse in 1958, he rebuilt it across the street and added a gas bar and service station, a television and appliance store and a plumbing supply depot. In 1969, he conducted a major modernization of the store and expanded it by 2,500 square feet. The store closed in 1972. Euclid was also part owner of Red Rock Beach in Maximeville in the 1960s. He was also a justice of the peace beginning in 1961. This great volunteer and former mayor of Wellington then became a counsellor at the Summerside Employment Centre from 1975 to 1977. He was then business manager of the Unit 5 (Evangeline) School Board from 1978 to 1981.
EUCLIDE GALLANT
Euclide Gallant of Urbainville will be honored primarily for his more than 50 years of work in the agricultural industry. Euclide started working on his father Zénon's farm at a very young age. In 1978, Euclide took over the business, turned it into a dairy farm and named it Towerside Farms. The farm raised 75 to 100 head of cattle annually, with 25 in dairy production. The farm grew most of the feed required for its herd. They exhibited their cattle for many years at the local Agricultural Exhibition and at the Provincial Exhibition in Charlottetown, often winning championship ribbons. Euclide has served as a volunteer on the boards of the Agricultural Exhibition, ADL, Wellington Co-op, Evangeline Credit Union, Summerside French Social Club and Egmont Bay Parish Council. He was also a school bus driver for 33 years. In 1999, Euclide transferred the farm to his son Daniel, but continued to help him. They sold the farm in 2005, ending a career of over 50 years for Euclide. A few years ago, Euclide had the honor of helping Léo S. Arsenault cut the ribbon to officially open the Founders' Hall on the local fairgrounds. He now lives at Le Chez-Nous community care centre in Wellington.
JEANNE DURANT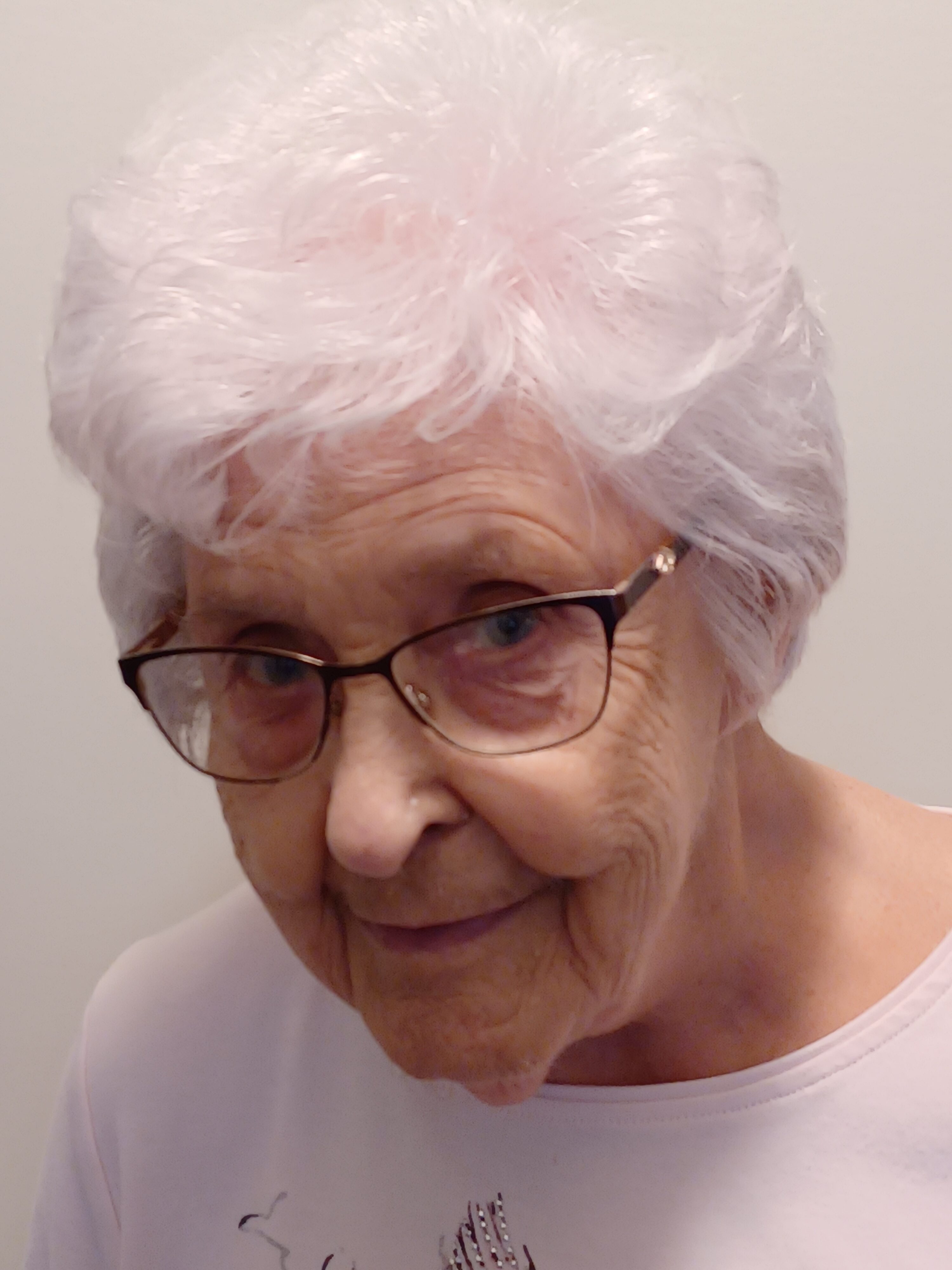 Jeanne Durant of Mont-Carmel is best known for her extensive role in the management of the former Mont-Carmel Co-op grocery store for 37 years. After completing an accounting course in Summerside in 1954, Jeanne worked as an accounting and customer service clerk at the Summerside Ford dealership from 1955 to 1959. In 1960, she was hired at the former Mont-Carmel Co-op to work with her husband Ronnie Durant, who was manager. Jeanne played many roles in the store, always with a warm smile on her face: bookkeeper, cashier, shelf stocker, customer service, etc. She was essentially the very reliable assistant manager of the co-op for all of that time. She and Ronnie received a certificate of recognition from the co-op for their dedication after 30 years of service as well as after 37 years of service upon their joint retirement in 1997. The local Co-op Development Council also recognized them that same year by presenting them with the Co-op Order of Merit. Although Jeanne spent many long hours at the store, she also found time to raise her family of four children and to volunteer for various community organizations such as Les Dames du Sanctuaire de Mont-Carmel, the Mont-Carmel 50 Club and the Mont-Carmel Parish Finance Committee. She recently moved into Le Chez-Nous community care centre in Wellington.
MELVIN GALLANT
Melvin Gallant of St. Timothy will be recognized especially for his vast contribution to the agricultural sector over a career spanning more than 72 years. This gentleman began working on the family farm at the age of 7, helping his father Léo raise dairy and beef cows, pigs, chickens and sheep and also growing potatoes. After graduating from high school, he became a full-time employee of the farm. He then became the farm manager in 1975 and its owner in 1980. It was then that he decided to focus on dairy production. He inherited 135 acres and purchased another 200. He maintained 25 dairy cows and 25 young cattle. He was a director of the Evangeline Community Pasture's board of directors from 1970 to 2016 and treasurer during one of his terms. From 1991 to 2020, he was the full-time manager of the Community Pasture and then, for the last two summers, he was still co-manager of the pasture with his son John. Melvin has also served on many other community committees and boards, including the Evangeline Region Agricultural Exhibition's board of directors. He continues to volunteer as much as he can.
-30-
PHOTO 1: Acadian Chamber spokesperson Pierre Gallant, right, announced the names of the five business people who will be inducted into the Acadian and Francophone Business Hall of Fame of PEI next March. Pictured with him, from left, are Gabriel Arsenault, representing his father, the late Euclide Arsenault, along with Ernest Arsenault and Melvin Gallant, who will all be inducted. The other two inductees will be Jeanne Durant and Euclide Gallant.
PHOTO 2: This composite image shows the five people who will be inducted into the Acadian and Francophone Business Hall of Fame of PEI next March. In the top row are Ernest Arsenault and the late Euclide Arsenault. In the bottom row are Euclide Gallant, Jeanne Durant and Melvin Gallant.
For more information:
Raymond J. Arsenault
Coordinator
2023 Entrepreneurs' Gala
Acadian and Francophone Chamber of Commerce of PEI
902-960-1285
raymond@rdeeipe.org