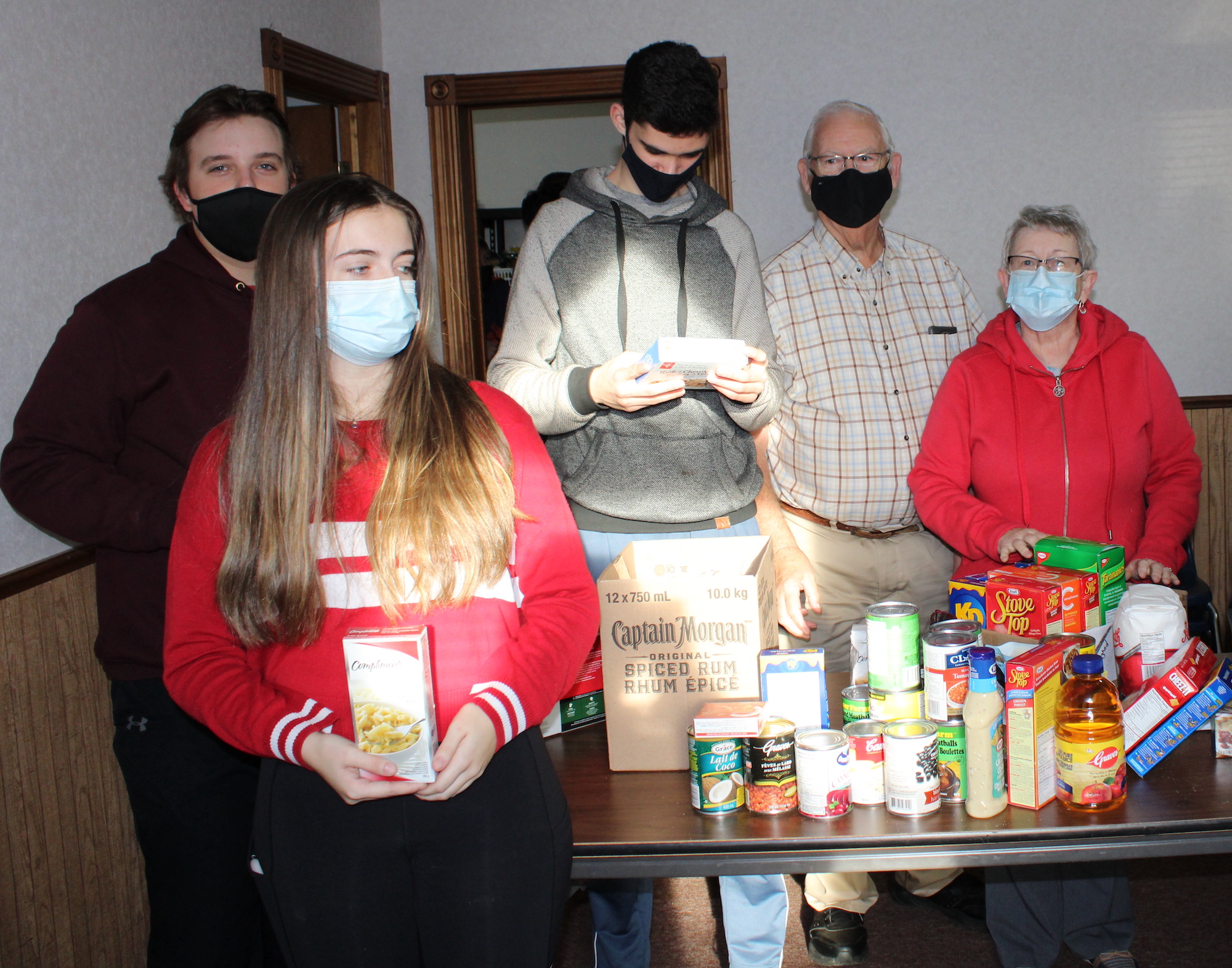 TYNE VALLEY – Oct. 27, 2021 – The 14 students from Evangeline School's high school geopolitics class went to the Tyne Valley branch of the West Prince Caring Cupboard (WPCC) Oct. 26 to deliver the 853 non-perishable food items collected at their school the week before.
Branch coordinators Verna Barlow and Doug LeBlanc, along with WPCC board member Mary LeBlanc, helped the youth weigh all the boxes of food, check expiration dates, divide the food into categories and place them in the storage room. The team members also explained to the youth the process and rules they must follow when receiving food and money donations and when people come to ask for food.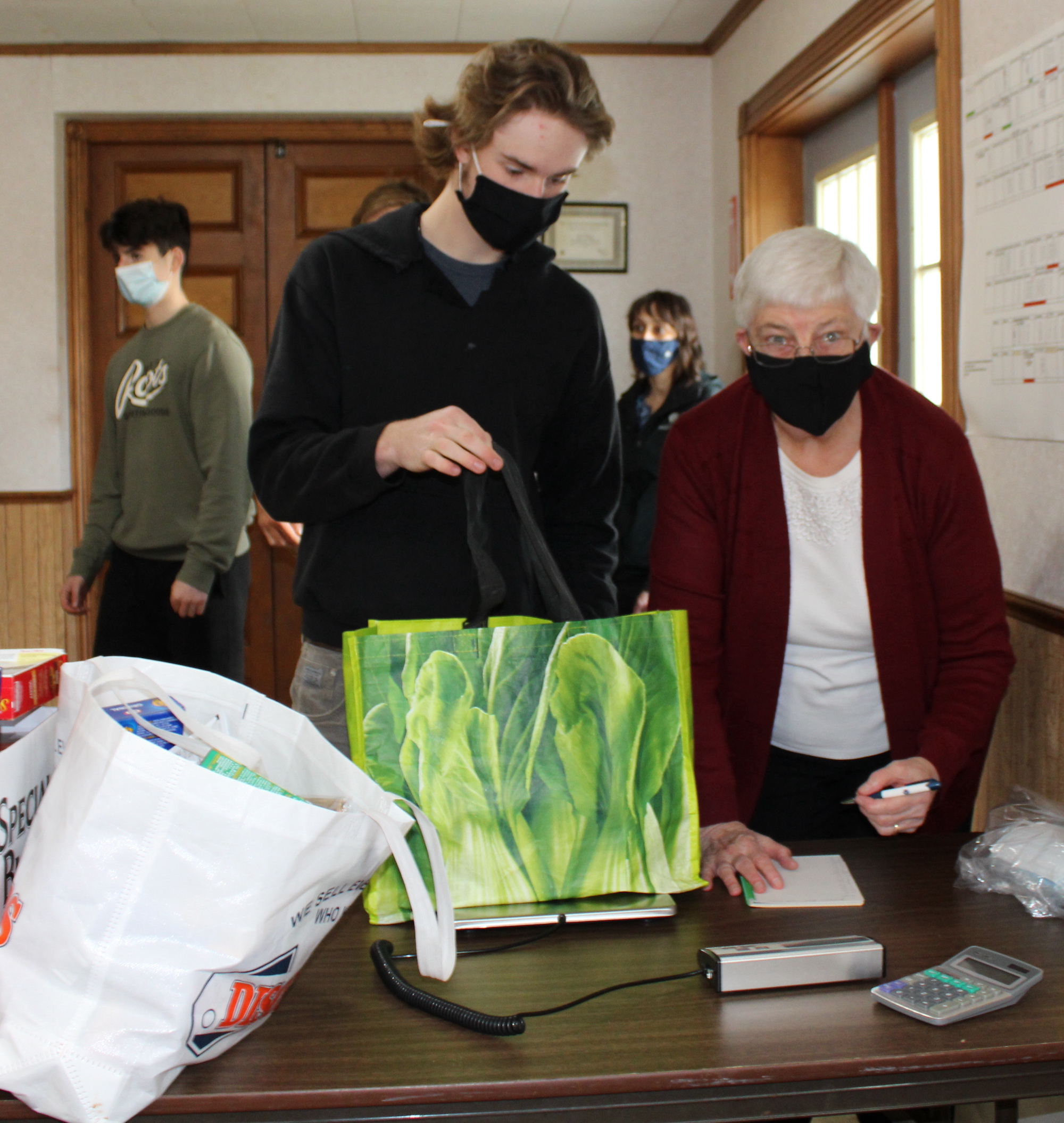 The students, who had coordinated the drive as a class project, had a great sharing and learning experience. They were thrilled to learn that their collection was worth $2,019.79, which is almost triple the total of $767.37 collected during the last school food drive in 2019.
The collection is organized in collaboration with several Francophone economic and social development partners, including the Provincial Credit Union, which sponsors a $100 prize for the class that collects the most food. This year, the Grade 8 class won.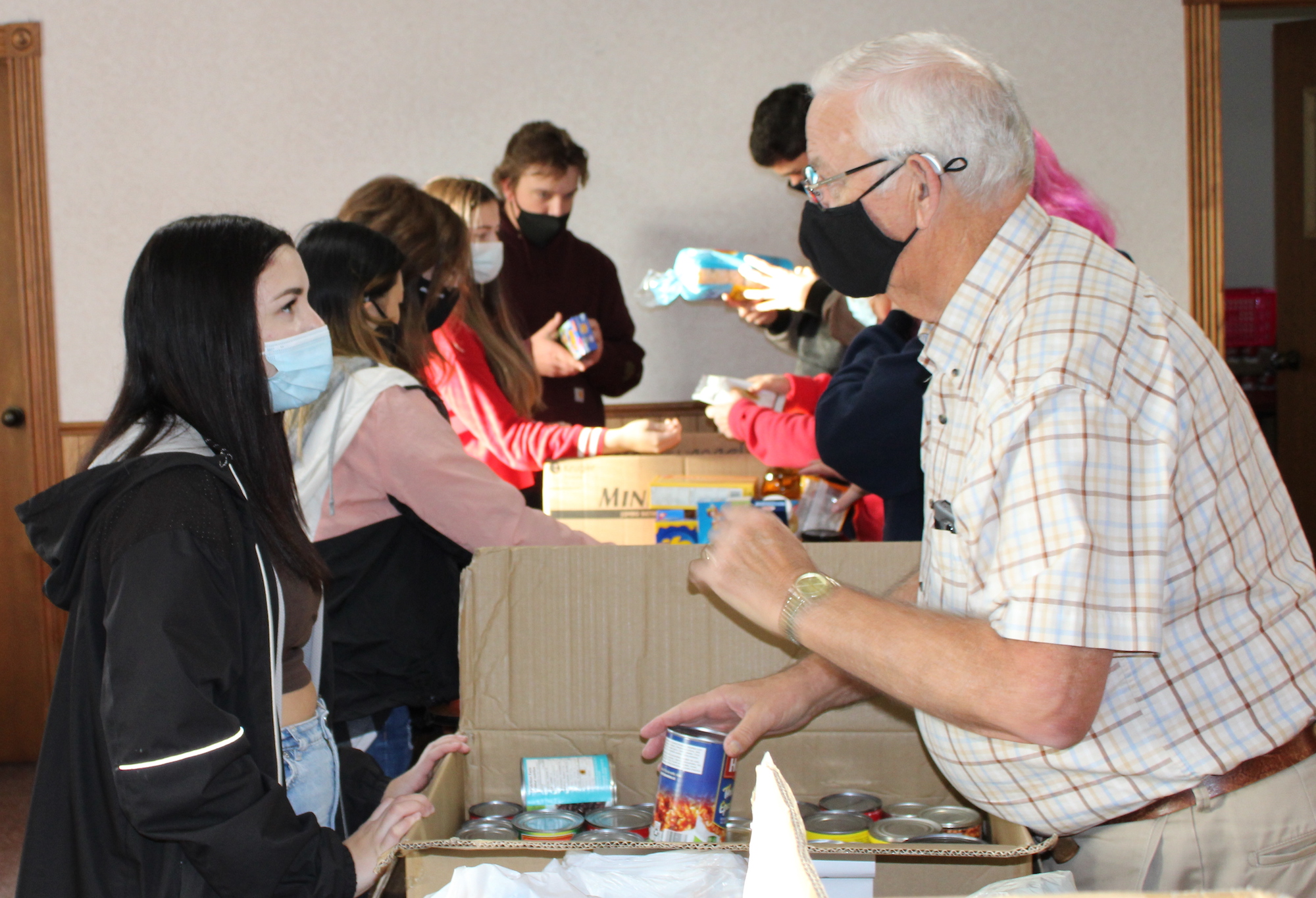 PHOTO 1: Three of the students, Ryanna Ryan, Alain Arsenault and Jaden McInnis, check out some of the collected items with Tyne Valley food bank volunteers Doug and Mary LeBlanc.
PHOTO 2: Food bank coordinator Verna Barlow weighs a green bag of food brought to her by student Xavier Mitchell.
PHOTO 3: Volunteer Doug LeBlanc explains to Angélique Joshua the importance of checking the expiration dates of products received.
PHOTO 4 AND 5: Students from the Evangeline School geopolitics class are seen sorting non-perishable food items at the Tyne Valley food bank operated by West Prince Caring Cupboard.