Event to feature speakers and launch of entrepreneurial contests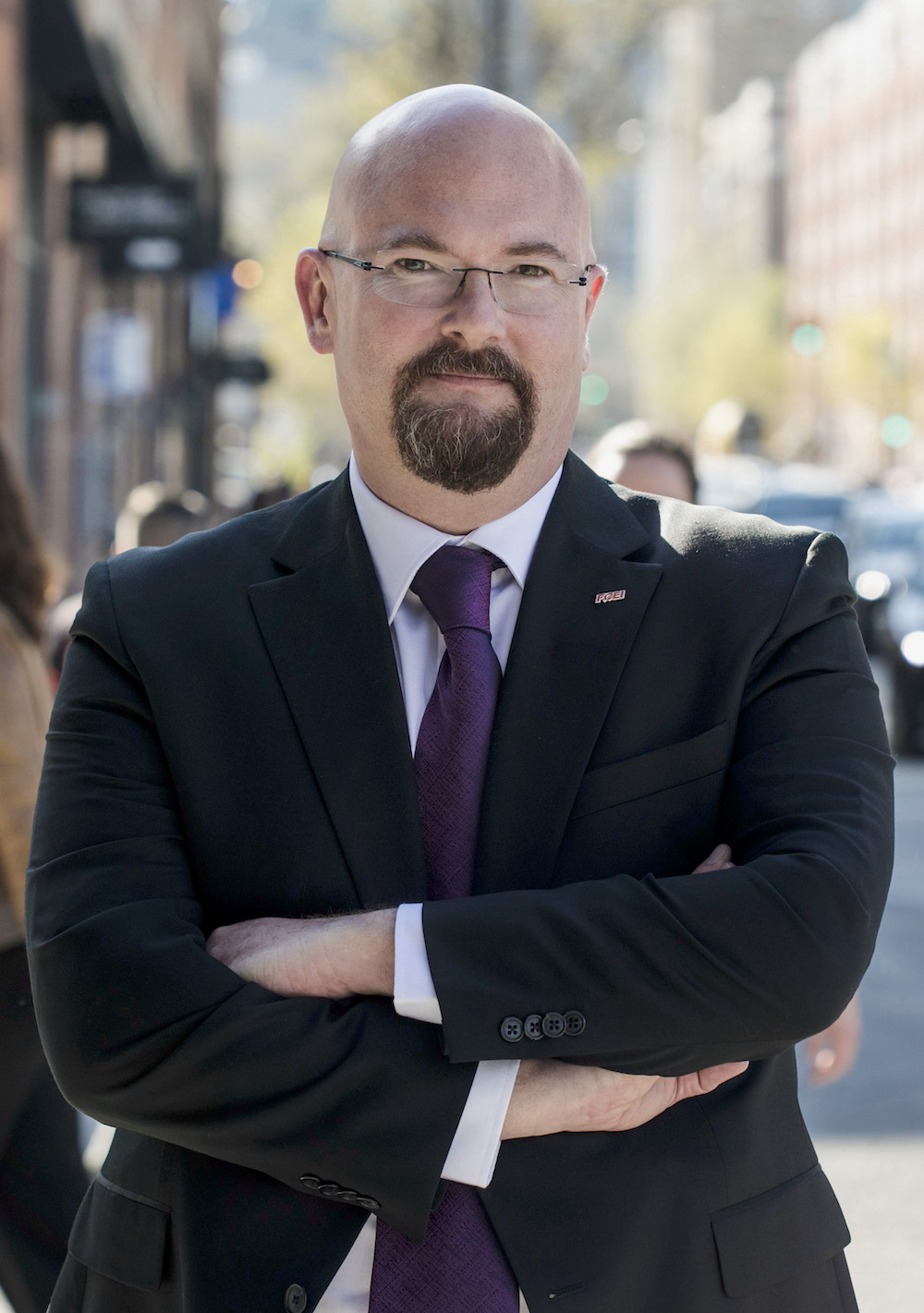 ABRAM-VILLAGE – Sept. 27, 2021 – French-speaking businesspeople will have the opportunity to learn, free of charge, about ways that are being used by other businesses to fully recover from the pandemic's effects on Thursday, Oct. 19, during the Acadian Entrepreneurs' and Co-operators' Breakfast. They will also be able to learn about two entrepreneurial contests and various support services that could bring them interesting benefits.
Louis-Philippe Gauthier, director of provincial affairs for New Brunswick and PEI with the Canadian Federation of Independent Business, will be the special guest speaker at this morning's event, which begins with a full breakfast at 8 a.m. at La Trappe restaurant in the Village musical acadien in Abram-Village. During his 30-minute virtual conference, he will share what other Canadian companies are doing to overcome the obstacles of the pandemic and offer some sound advice.
Gauthier is past president of the Conseil économique du Nouveau-Brunswick and vice-president of strategic initiatives at Opportunités NB. He was regional director of several northern New Brunswick newspapers and general manager of the weekly newspaper L'Étoile. For 10 years, he was president and partner of Bulmer-Martin-Gauthier Consultants, which specialized in Internet systems development; it won the « Business of the Year » award in 2003. For over 10 years, he held lecturer positions, teaching information technology management and Interactive Marketing courses in graduate business programs (MBA) of the Université de Moncton and University of New Brunswick in Saint John. Leader, visionary and motivator are qualities that are constantly associated with this man.
OTHER PRESENTATIONS AND LAUNCHES
Representatives from the Coopérative de développement régional – Acadie in Caraquet, N.B., (one of the sponsors of the morning event) will be on hand to talk about the various co-operative and youth development initiatives they offer or are implementing in Acadia.
Claus Schmidt, a bilingual loan officer from CBDC Central PEI in Summerside (another sponsor), will speak briefly about the agency's entrepreneurial support services.
During the luncheon, the Acadian and Francophone Chamber of Commerce of PEI (CCAFLIPE) will officially launch its month-long Entrepreneurial Awards Competition, culminating in the presentation of these awards at the 2022 Acadian Entrepreneurs' Gala in March. New features of the competition will be highlighted.
RDÉE Prince Edward Island will also launch the 2021-2022 edition of its Ignition Francophone Contest, which aims to encourage entrepreneurial development by offering an investment of $25,000 in the chosen business project.
The breakfast event, which will last up to two hours, will conclude with the presentation of several door prizes, including some of quite high value.
This main event of Co-op and Small Business Week is organized jointly by the Wellington Rural Action Centre and CCAFLIPE. The event is free to all entrepreneurs, co-operators and business people, whether or not they are members of the Chamber. However, pre-registration is required by contacting Josée Ouellette at 902-854-3439 ext. 228 or josee@rdeeipe.org by Oct. 14.
-30-
PHOTO: Speaker Louis-Philippe Gauthier of the Canadian Federation of Independent Business.
For more information, please contact
Raymond J. Arsenault
Activities Coordinator
Acadian and Francophone Chamber of Commerce of PEI
902-854-3439, ext. 231
raymond@rdeeipe.org