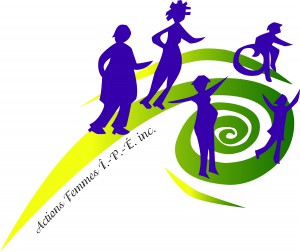 WELLINGTON, PEI – Feb. 21, 2013 – Actions Femmes Î.-P.-É. has good news for women who would like to participate in an upcoming series of stress-reduction courses but who are too stressed out because they might not be able to afford to pay related expenses.
The francophone women's organization is ready to help those who don't have medical insurance or who simply don't have the financial means to cover the $75 registration fee for the three courses, each lasting three hours. The training will be delivered at the Rural Action Centre in Wellington March 11 and 25 and April 8, from 6-9 p.m. each night.
Actions Femmes Î.-P.-É. is also ready to help pay babysitting and travel expenses.
To request assistance, women simply have to contact association coordinator Anastasia DesRoches at (902) 436-4881. All requests will be treated with utmost confidentiality. These funds are limited so the first ones to request assistance have the greatest chance of receiving assistance.
Holistic health practitioner Denise Arsenault from the Health Within Holistic Centre in Charlottetown will deliver the courses at the invitation of the Acadian and Francophone Chamber of Commerce of PEI and the Wellington Rural Action Centre. The two organizers certainly welcome their new partner with open arms.
Participants in these interactive sessions will learn breathing, relaxation, energy medicine and emotional freedom techniques. They'll also learn various Yoga poses as well as stress-releasing tips and they'll do guided meditations.
If some people are absolutely unable to attend the entire series, they will be permitted to participate in individual sessions at a cost of $30 plus GST per session. However, the trainer warns that they will be missing important components of the training program.
Those interested in the course must preregister by March 8 by contact Denise Arsenault at (902) 566-5009 or at denise@healthwithinholistics.com or Jeannine Arsenault at the Rural Action Centre at (902) 854-2328, Ext. 228, or at jeannine@sdbaipe.org.
-30-
For more information:
Jeannine Arsenault
Wellington Rural Action Centre
(902) 854-2328, Ext. 228
jeannine@sdbaipe.org