Financial assistance program still available for businesses and organizations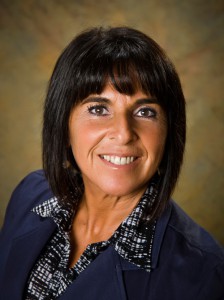 WELLINGTON – Dec. 17, 2013 – Many Island businesses and organizations could benefit from a program that pays up to 75 per cent of costs (up to $8,000) for the professional translation of their promotional material, their Web site, their signage and their other sales tools, including menus, catalogues or labels.
Managers of businesses and organizations are being invited to learn more about the Translation Assistance Program criteria and the various services offered by attending one of two lunch-and-learns to be offered on PEI – on Tuesday, Jan. 14, at 12 noon at the Carrefour de l'Isle-Saint-Jean in Charlottetown and on Wednesday, Jan. 15, at 12 noon at the Rural Action Centre in Wellington. Please note that both sessions will be delivered in French.
The guest speaker at both sessions will be Micheline Roy, executive director of Alianco, formerly known as Traduction NB Translation Inc. This not-for-profit organization, which has been a leader in the translation industry for nearly 20 years, delivers high quality translation services through a large network of exceptional certified translators, including a few from PEI.
« We carefully select our translators to match every unique project, » explains Roy. « We also work to help grow and develop the translation industry. » The speaker will explain, among other things, the importance and advantages of using a professional translation service.

Bonnie Gallant, executive director of RDÉE Prince Edward Island, is very pleased to welcome Roy to the Island once again, especially now that the RDÉE sits on Alianco's board of directors.
Both lunch-and-learns will be presented jointly by the RDÉE, the Acadian and Francophone Chamber of Commerce of PEI and the Wellington Rural Action Centre. A $5 registration fee will be charged to RDÉE and Chamber members to cover meal costs; non-members will have to pay $10.
Those interested in attending must register by Friday, Jan. 10, by contacting Jeannine Arsenault at (902) 854-2328, Ext. 228, or at jeannine@rdeeipe.org.
-30-
CUTLINE: Micheline Roy, executive director of Alianco, will be the guest speaker at two lunch-and-learns on the Island Jan. 14-15.
For more information:
Jeannine Arsenault
Client services officer
Wellington Rural Action Centre
(902) 854-2328, Ext. 228
jeannine@rdeeipe.org