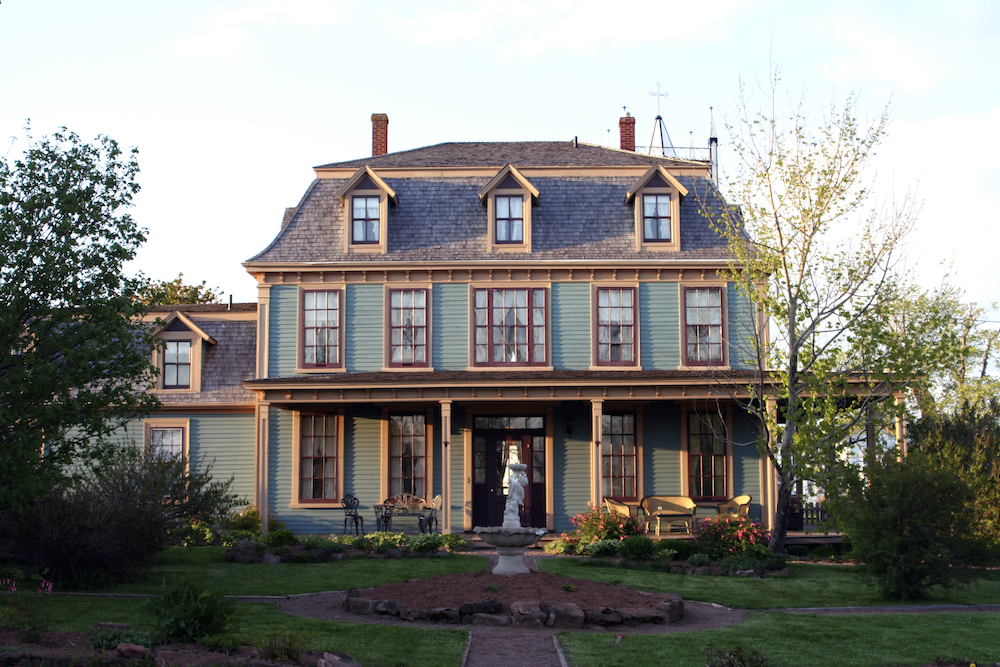 RUSTICO – July 15, 2020 – With the recent addition of the five-star Barachois Inn, Prince Edward Island now has 20 attractions, sites and accommodations listed in the national bilingual Heritage, Culture and Tourism Corridor.
« This distinctive heritage inn, which offers service in French upon request, is located in Rustico, practically at the foot of the imposing bell towers of St. Augustine's Church and within walking distance of the Farmers' Bank of Rustico and Doucet House Museums. The addition of the Barachois Inn completes the cluster loop of historic sites that are part of the Corridor in the picturesque village of Rustico, » explains Ricky Hitchcock, the provincial Corridor coordinator for RDÉE Prince Edward Island.
The inn consists of two main buildings: the Gallant House – built in 1880 by one of the region's most successful merchants, Joseph Gallant – and the MacDonald House, a more recent building that offers four large suites that bring a modern feel to a historic era.
Both houses offer visitors a choice of eight different styles of private accommodations, ranging from traditional Victorian rooms to luxury suites with scenic vistas over the Island's north shore, winding waterways and lovely Victorian gardens. Owner Judy MacDonald promises personalized service, a commitment to quality and a vacation to remember.
« Beautifully appointed, rich with antiques, superb breakfasts, immersion in comfort and privacy and the genuine hospitality of the MacDonald family, » says the description of the inn on its individual page of the Corridor portal.
The same page also shows a 44-second video clip and seven photos of the site (exterior, bedrooms, kitchen and living room) and a photo of the Farmers' Bank.
The Barachois Inn is open year-round, including now during these times of the pandemic.
Those who are interested may explore the portal at corridorcanada.ca and then go to the Prince Edward Island section to view profiles of the 20 Island members.
-30-

For more information:
Ricky Hitchcock
PEI Coordinator
Heritage, Culture and Tourism Corridor
ricky@rdeeipe.org
Judy MacDonald
Owner
Le Barachois Inn
sleep@barachoisinn.com
1-902-963-2194