RDÉE PEI urging government to continue supporting all businesses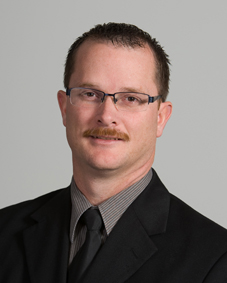 CHARLOTTETOWN, PEI – Feb. 21, 2013 – "As has been proven time and time again, bilingualism is definitely good for business," says Martin Marcoux, president of RDÉE Prince Edward Island, the provincial francophone economic development council.
In a seven-page brief recently presented to the province's pre-budget consultations, Marcoux explained that the annual contribution of francophone and bilingual businesses to the provincial economy is literally in the hundreds of millions of dollars.
"The Francophone community has come a long way over the years, to the point where it is now an undeniable driving force within our Island's economy. Today, we see our Acadian communities from Tignish to Souris contribute greatly to the overall development of our province – including from a language, cultural, tourism and overall economic perspective," he said. "The French presence on PEI has become an indispensable tool in attracting francophone tourists to the Island and, more importantly, for the business community of the Maritimes, of Canada and elsewhere to consider PEI as a privileged economic partner or as a strategic location to set up shop."
Therefore, "What we're asking of you today is to keep providing us with the proper economic atmosphere so that we can keep promoting our beautiful Island way of life and its economic prosperity," the president urged.
He noted that, alarmingly, several organizations that contribute to the economic development of the province and of the francophone community have seen their federal funding completely eliminated in the past year. Among these are both the English and French co-op development councils along with the Baie Acadienne Development Corporation. There are also no guarantees for the RDÉE's core funding.
The RDÉE feels that now is definitely not the time to eliminate or reduce support to the economic sector. Instead, it suggests, government should be investing more money into the sector to stimulate the creation of more long-term, year-round, permanent jobs – especially now with all the major changes being made to the employment insurance system.
"Regardless of what kind of cuts government has to make in its spending in the next few years, it needs to ensure our Island businesses and communities continue to prosper," Marcoux said. "We strongly believe that government must continue to support vital pillars of our economy that have been built up with tremendous effort over the years."
RECOMMENDATIONS
The RDÉE, which is also the parent organization of the Acadian and Francophone Chamber of Commerce of PEI, made a number of recommendations on behalf of the province's francophone and bilingual sector. It asks that government:
keep supporting the province's Rural Action Centres, including the officially designated provincial bilingual centre in Wellington;
further promote and support the immigration of francophone and bilingual professionals;
keep supporting the co-operative development sector;
keep investing in tourism development and promotion;
keep investing in education, including French first-language and French immersion, as well as in postsecondary education and skills retraining through support to all schools and institutions, including the Collège Acadie Î.-P.-É.;
keep supporting career exploration opportunities for high school students and internships for postsecondary students (including the PERCÉ program);
keep supporting communities (such as Souris) in their efforts to "bilingualize" their services so they can capture a greater portion of the francophone and bilingual tourism market, particularly from Quebec and New Brunswick;
hold off on raising taxes for small businesses and citizens;
and finally proclaim the French Services Language Act.
-30-
For more information:
Raymond J. Arsenault
Communications officer
RDÉE Prince Edward Island Inc.
(902) 854-3665
raymond@rdeeipe.org