March 25 in Summerside and Charlottetown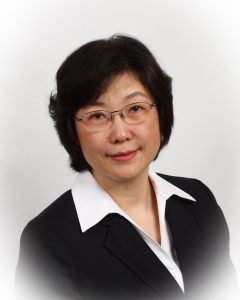 SUMMERSIDE – Feb. 28, 2014 – Toronto's Caroline Yang, an internationally renowned speaker, author and consultant with more than 15 years of human resources experience, will be coming to PEI to deliver two free workshops, in English, on the theme "Leveraging Immigrant Talent" on Tuesday, March 25.
The morning workshop will be held at the Centre Belle-Alliance in Summerside from 9-11 a.m. The afternoon session, from 2-4 p.m., takes place at the Carrefour de l'Isle-Saint-Jean in Charlottetown. The sessions are being delivered through RDÉE Prince Edward Island's LIENS project (Linking Economic Immigration to our Successes).
"Changing economic conditions and demographics is a fact of life on PEI and everywhere. As a result, employers will need to expand their recruiting pool and leverage talent among the Island's recent immigrants," says Yang. "Working with people from different cultures brings both opportunities and challenges."
She explains that her presentation will help employers gain insight on cultural differences and learn strategies to manage differences and turn challenges into opportunities. It will also help remove the mystery of dealing with different cultures.
"This presentation examines cultural differences in the relative importance of technical and soft skills, cross-cultural communication and cross-cultural feedback. Building awareness is the first step towards effectively managing cultural differences. The presentation provides concrete suggestions to help bridge the cultural gap so that employers achieve business results through engaged and productive employees," she concludes.
« We are extremely pleased to have a workshop leader of this stature coming to PEI to help us show Island entrepreneurs and employers specific techniques that will help facilitate the integration of immigrants into the workplace, » says LIENS coordinator Catherine Rioux.
Yang graduated from City University of Hong Kong with a post-graduate certificate in business administration and from the Canadian International Development Agency training program at Simon Fraser University.
Over the years, Yang has worked in the human resources field both in her native China (where she was employed with Nortel and Compaq) and in her adoptive country of Canada (ADM, TD Bank and Manulife). She has acquired high-level certifications, including Certified Human Resources Professional (CHRP) and Certified Compensation Professional (CCP). She is currently a partner and HR consultant with MultiCultural Business Solutions and is the director of professional development of the Human Resources Professionals Association, York Region Chapter.
Yang has worked with a diverse workforce and supported multicultural teams of highly skilled technical professionals. Her expertise ranges from organization development to total rewards, international human resources and global mobility.
She has published multiple papers on leadership, teamwork, global HR policies and total rewards by HRPA, WorldatWork and CERC. She co-authored the book Danger and Opportunity: Bridging Cultural Diversity to Competitive Advantage with her business partner, Lionel Laroche, which is expected to be published in early 2014.
Those wishing to attend this free workshop must register before March 21st by contacting Catherine Rioux at (902) 370-7333, Ext. 404, or catherine@rdeeipe.org .
The LIENS project is funded through Citizenship and Immigration Canada and the Office of Immigration, Settlement and Population of the Province of PEI.
-30-

CUTLINE: Caroline Yang of Toronto will be on PEI March 25 to deliver two workshops on "Leveraging Immigrant Talent".
For more information:
Catherine Rioux
Project coordinator
LIENS Project
(902) 370-7333, Ext. 404
catherine@rdeeipe.org