Four events to focus on delicious bar clams
ABRAM-VILLAGE – Aug. 31, 2015 – Already at its sixth edition, the extremely popular culinary event « Clammin n' Jammin » is transforming itself into a weekend-long festival featuring four distinct activities, each organized to focus on the delicious flavors of the bar clam, other crustaceans from the Acadian coast and traditional Acadian dishes.
« Evangeline Tourism Association is proud, again this year, to organize this magnificent culinary festival, a signature event of the PEI Fall Flavours Festival, » says main organizer Angie Cormier. « From Sept. 18-20, in various locations in the Evangeline area, local people and visitors will have the opportunity to sample our delicious seafood as well as our local culture and music. »
Cormier says she is pleased to see the addition of two brand-new activities, both of which will take place in Mont-Carmel, where bar-clamming remains very popular.
TWO NEW EVENTS
First of all, on Friday, Sept. 18, at 7 p.m., the festival will kick off at Mont-Carmel Parish Hall with the brand new « Mont-Carmel Clam Jam », a kitchen party-type event hosted by local musical artists. Everyone can expect « clam surprises » along with clam-based snacks. Everyone is invited to bring along their musical instrument, their spoons and their dancing shoes and to join in for lots of old-fashioned fun. Canteen and bar services will be available.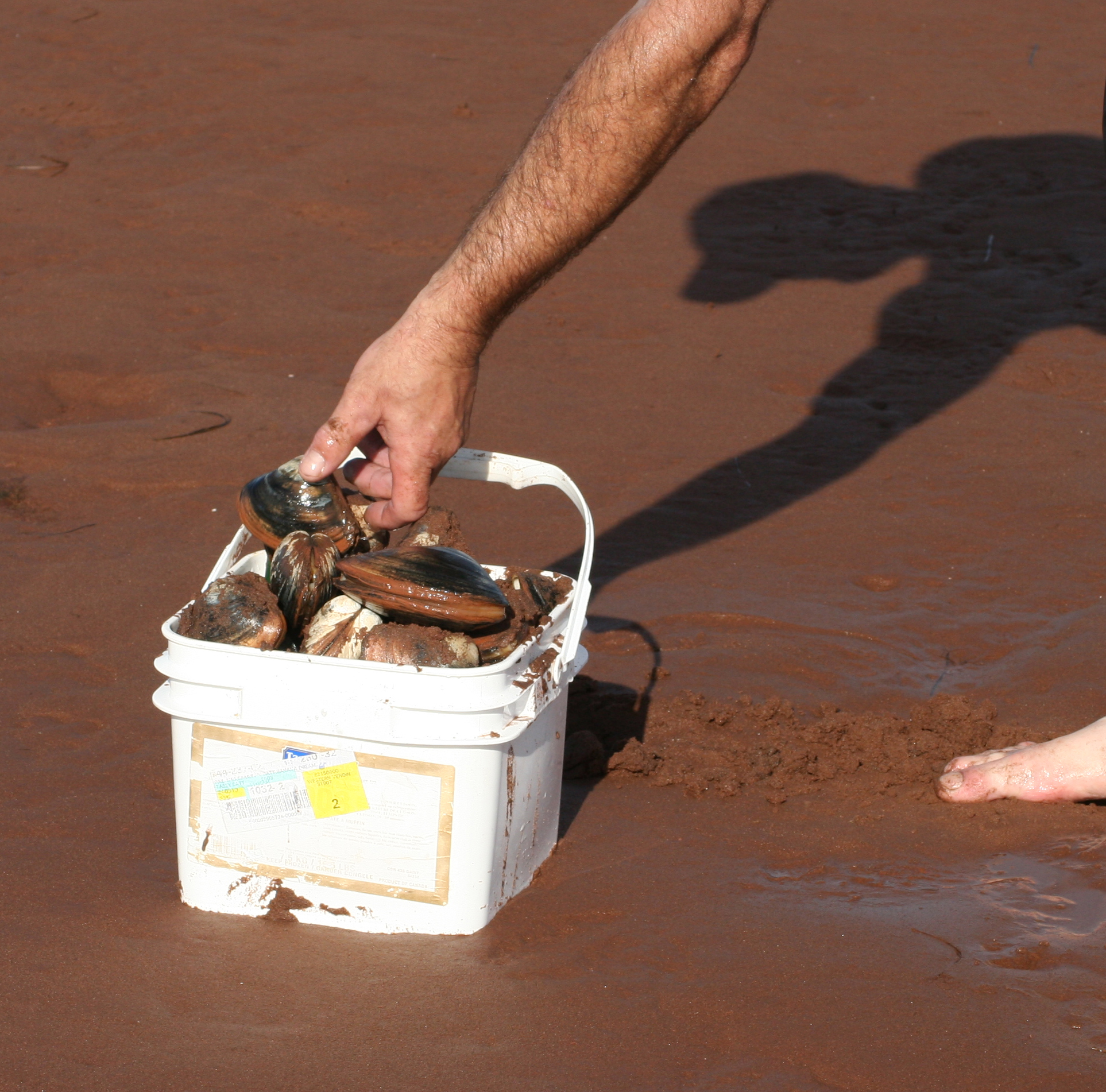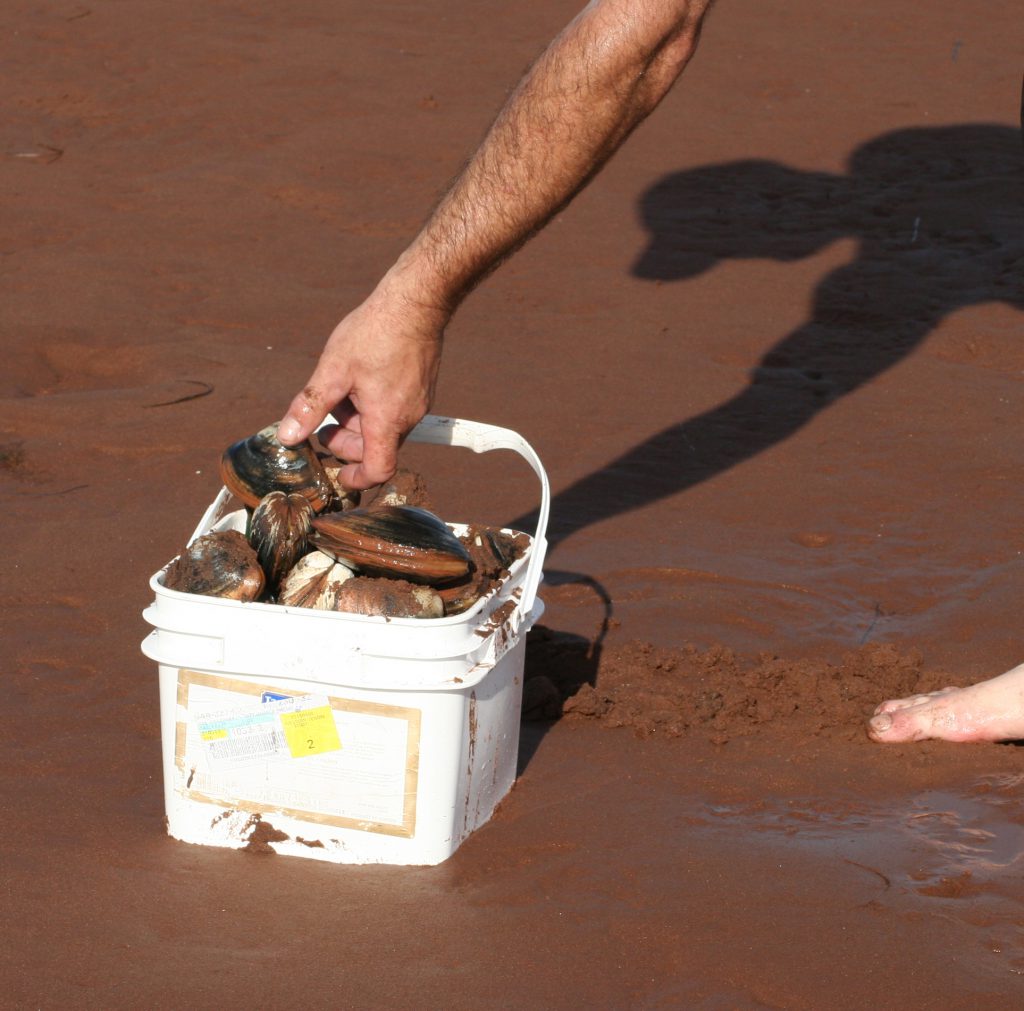 Next, on Saturday, Sept. 19, at 1 p.m. at Mont-Carmel beach at 6216 Route 11 (across from the former Acadian Pioneer Village), everyone is invited to participate in the « Beach Clam Jam ». This event will provide an opportunity for people to discover the « secret life of the Acadian clam ». An experienced guide will take everyone on a clam-digging adventure. Participants of all ages are urged to dress appropriately and be ready to start raking for clams. Everyone can expect to benefit from the sea and to help make a tasty clam snack during this fun adventure, which will last about two and a half hours. The event will be held rain or shine. Please note that tickets must be purchased in advance.
OLD FAVORITES ARE BACK
Cormier notes the two regular « Clammin n' Jammin » events are back at the Acadian Musical Village in Abram-Village because of their continued popularity.
The festival's main event will be held Saturday at 6 p.m. The person who will have won the clam recipe contest at the Evangeline Area Agricultural Exhibition and Acadian Festival a few weeks earlier will demonstrate how to make his or her prize-winning dish. Next, everyone will get to sample a wide variety of clam-based dishes (including bar clam pie, bar clam fricot, stuffed bar clams, seafood chowder, etc.) as well as fresh oysters, tasty mussels, lobster dip, fish cakes, râpure and meatpie. Throughout the evening, local musicians will entertain the crowd.
The festival will continue and wrap up Sunday, Sept. 20, with the ever-popular « Big Clam Brunch » from 10:30 a.m. to 1 p.m. Participants will be able to enjoy a variety of dishes and products of PEI, including clam pie, fresh oysters, omelettes with or without clams prepared in front of visitors, chicken, salads, ham, sausages and Acadian dishes such as fricot, meatpie and râpure. Once again, lots of music will be performed by local Acadian musicians.
All profits from the Clammin n' Jammin Festival will be returned to the community.
Tickets for the "Beach Clam Jam" can be purchased in advance by sending an email to clamminjammin@gmail.com or by calling 902-854-3409 or 1-888-854-3409. For the Friday evening event, the Saturday evening event and the brunch, tickets can be obtained either through the same email address and phone numbers or online at fallflavors.ca. It is strongly recommenced to buy tickets in advance to avoid disappointments; last year, tickets for the main event sold out two weeks in advance.
Early-bird special – 15% discount on all tickets sold from Sept. 4 at noontime to Sept. 6.
-30-
CUTLINE: Participants of the Clammin n' Jammin Festival will get an opportunity to dig for and eat bar clams during the "Beach Clam Jam" Sept. 19 in Mont-Carmel.
Media contact:
Angie Cormier
Clammin n' Jammin organizer
902-854-3409
acaconsultants@gmail.com