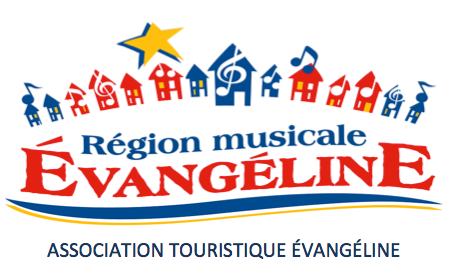 ABRAM-VILLAGE – Nov. 13, 2015 – All tourism stakeholders from the Evangeline region – whether they're tourism operators, entrepreneurs connected to tourism, community organizations, political deciders from the municipal, provincial and federal levels as well as the public in general – are urged to attend a major community meeting Saturday, Nov. 28, starting at 8:30 a.m. at the Acadian Musical Village in Abram-Village.
During this community gathering, chaired by Moncton consultant Marc Leblanc, citizens and stakeholders will specifically discuss the community governance of not-for-profit tourism organizations and how the community could work better together. Among the topics discussed will be the feasibility of certain major tourism development projects that are on the table for the area.
The Evangeline Tourism Association, in collaboration with CBDC Central PEI, the Evangeline School-Community Centre, the Acadian Musical Village and RDÉE Prince Edward Island, is organizing this gathering, which will begin with a free breakfast.
"This will be a unique opportunity for everyone to get updated on the current status of the community governance of tourism organizations and on the future direction of tourism projects currently in the development stages," says Angie Cormier, interim president of the Evangeline Tourism Association. "There is no doubt that these tourism development projects and local tourism governance have and will continue to have a marked influence on the Evangeline region's economic development."
She therefore encourages all those concerned to not miss this opportunity to do their fair share in this important community consultation since "the global development of the Evangeline region must pass through tourism and community development that is both efficient and engaged."
Those wishing to participate are urged to confirm their attendance by Nov. 25 by calling 902-854-2166 or by sending an email to reception@cscevangeline.ca.
-30-
For more information:
Claude Blaquière
Secretary
Evangeline Tourism Association
(902)-854-3256
claude2.blaquiere@gmail.com