ABRAM-VILLAGE – Aug. 18, 2021 – Races and competitions are always an integral part of the Evangeline Area's Agricultural Exhibition and Acadian Festival. This year, even though the size of the overall event is considerably reduced, its board has decided to organize at least four races or competitions. Some are organized to encourage participation while others are simply for fun and observation.
First, the Acadian Festival Road Race, organized to promote healthy living, will take place Saturday, Sept. 4, from 9 a.m. to 11:30 a.m. on the Évangéline School track in Abram-Village. Participants will have the option of running (or walking) either 5 km, 10 km or 21.1 km (a half marathon). The registration fee is $20 per person or $5 for those 10 years of age or younger. Everyone who completes the anticipated distance will receive a race medal. (For an additional $10 fee, organizers will mail medals to participants.) To register, simply email courseacadien@gmail.com.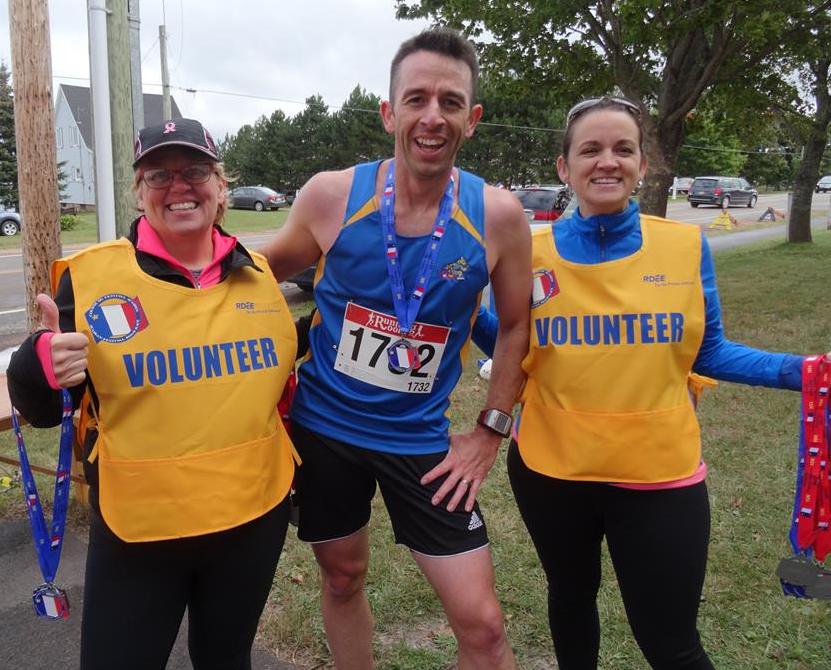 SUNDAY COMPETITION
The other popular competitions will be held on the fairgrounds Sunday, Sept. 5, starting at 2:30 p.m. The woodsmen's, fishermen's and firefighters' competitions will be held on the fairgrounds.
The woodsmen competition will be for people who work in the field and who are used to using lumberjack-type tools. Competitions such as axe throwing, splitting logs with axes, cutting logs with chainsaws, etc., can be expected. Participants' times will be tabulated; the woodsmen who complete their races in the fastest times will win prizes.
The fishermen's competition usually includes a timed race with several components. For example, fishers might pull a lobster trap attached to a long rope, hand-transfer a long rope from one fish tub to another, catch buoys with a gaff, and put rubber bands on lobster claws. Fishers completing the race in the fastest time swill win prizes.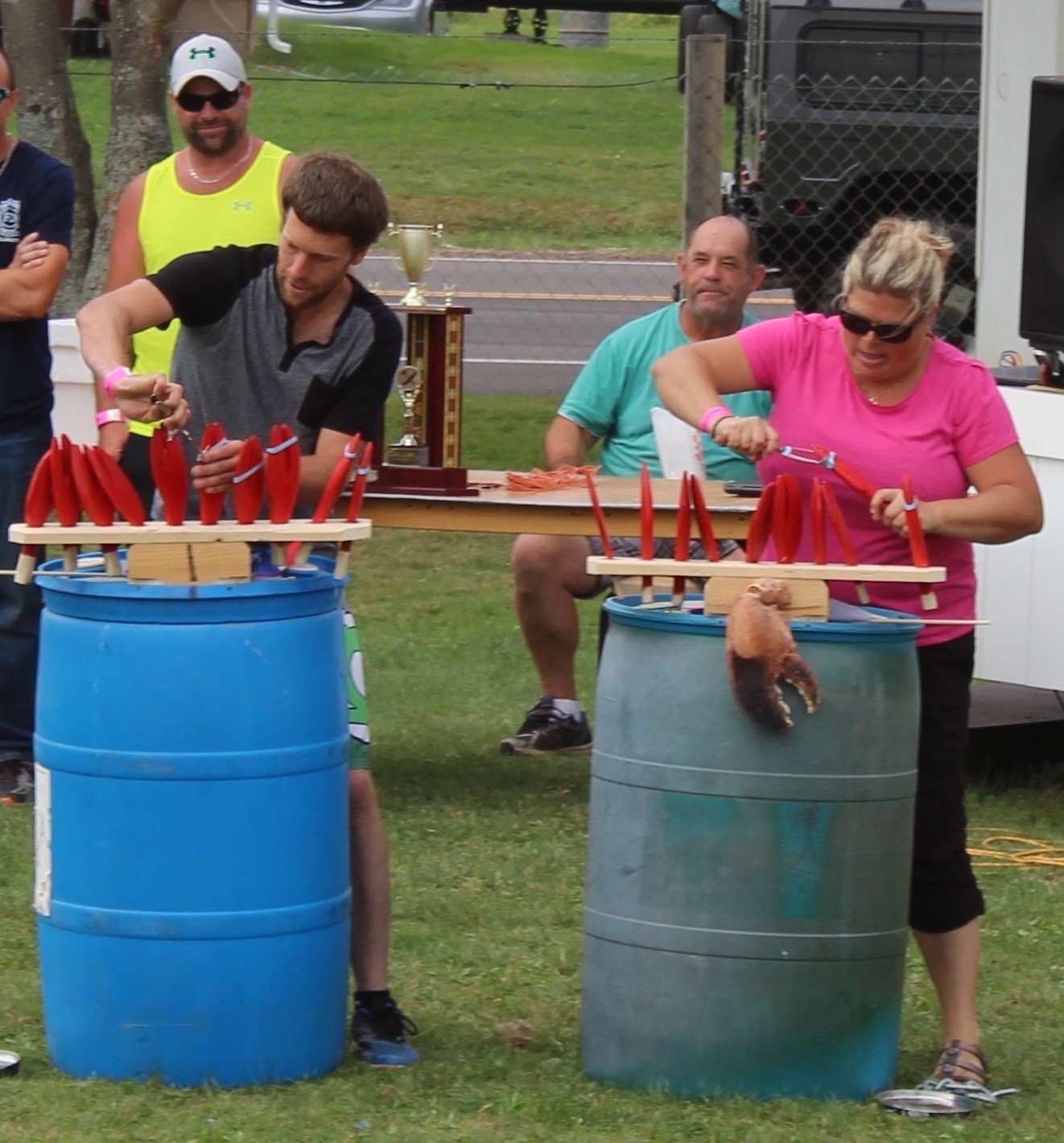 The firefighters' portion of the afternoon will include relay races and competitions. For example, firefighters from various fire stations could participate in a race to dress up in heavy vests, pants, helmets and fire boots; roll up, roll out and carry long hoses; carry « human bodies »; or other such activities. Once again, prizes will be awarded to the winners.
Admission to the grounds for the afternoon will be $5 for adults and $3 for children. Tickets must be purchased in advance at www.expositionfestival.ca/program/ .
-30-
PHOTO 1: Runners are looking forward to the 2021 Acadian Festival Road Race scheduled for Saturday, Sept. 4, just as they were at this past edition of the race.
PHOTO 2: Acadian Festival Road Race volunteers Kathleen Couture (left) and Jennifer Arsenault proudly greeted Gérald Gallant as he completed his run in a recent edition of the race.
PHOTO 3: Fishermen and helpers – like Cory Caissie and Krista Arsenault – had a great time at the 2018 Fishermen's Competition. A similar competition is scheduled for Sunday, Sept. 5, at 2:30 p.m. during the Evangeline Agricultural Expo and Acadian Festival.
For more information:
Jeanne Gallant, President
Evangeline Area Agricultural Exhibition and Acadian Festival
(902) 854-3287
gallant.jeanne22@gmail.com