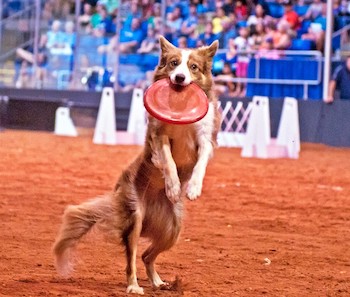 ABRAM-VILLAGE – Aug. 10, 2017 – Well-known performers (such as Lennie Gallant and Réveil), fiddlers and dancers, intelligent dogs, acrobats and, of course, pole climbers, will be prominently featured in the 2017 edition of the Evangeline Area Agricultural Exhibition and Acadian Festival, slated for Aug. 31 to Sept. 3 in Abram-Village.
"We are offering a wide array of shows and concerts to entertain people of all ages and all tastes," explains event president Alcide Bernard. "All these shows will help us celebrate our beaucoup Acadian and Canadian culture and our theme, Beautiful Acadie, Beautiful Country."
THURSDAY, AUG. 31
• The Acazing Talent Contest, at 7:30 p.m., will present a maximum of 18 contestants in three age categories. The winner of each category will win a nice cash prize. During the break, last year's winners – Danielle and Isabelle Saunders, Palou'des and Brianna Short – will present a mini-concert.
FRIDAY, SEPT. 1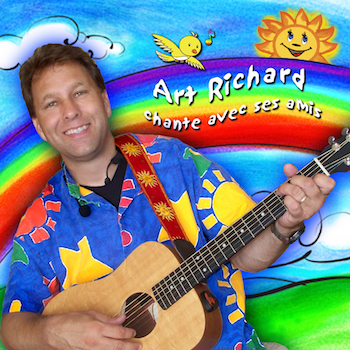 • Musician Art Richard will present his very popular children's show at 1 p.m.
• The finals of the PEI Talent Competition will be held at 2:30 p.m. Young performers representing other fairs and exhibitions will compete.
• A musicians' jam will be held at the Acadian Musical Village starting at 9 p.m.
• The official opening of the exhibition ground's new facilities will be officially opened with a tintamarre (or noise parade) at 1:15 p.m.
SATURDAY, SEPT. 2
• The very popular pole-climbing show, "There's Gold in Them There Poles", will feature Gerry, Marcel and Jeremy Arsenault at 1 p.m.
• Singer-songwriter Lennie Gallant, one of the biggest musical stars in the Atlantic region, will present a show with his band at 2 p.m. At that time, he will just be wrapping up his "Searching for Abegweit" series of shows. The CD that accompanies this show recently won the Folk Album of the Year Award at the East Coast Music Awards.
• The fantastic band Réveil from New Brunswick will present at 4 p.m. a sampling of the upbeat Acadian music that it will play later that evening at the Evangeline and Gabriel Dance.
• "Carnaval en promenade", a show of music, dance, magic and circus arts produced by La Fédération culturelle de l'Î.-P.-É., will be performed at 2 p.m.
SUNDAY, SEPT. 3
• The ever-popular fiddling and stepdancing show, one of the more popular attractions of the Acadian Festival, kicks off at 2:30 p.m. A number of local fiddlers, both women and men, and a host of stepdancers will be featured.
• The pole climbers will present a second edition of their show "There's Gold in Them There Poles" at 2:30 p.m.
• The Fast 'N FURious Flyball Dogs will perform at 4:30 p.m.
• Finally, at 7 p.m., following the presentation of the Acadian of the Year and the Young Acadian of the Year Awards, the closing show will feature a variety of local Acadian performers.
-30-
CUTLINE 1: An entertaining dog performance show, featuring the Fast 'N FURious Flyball Dogs, will entertain the crowds of the Acadian Festival Sunday, Sept. 3, at 4:30 p.m.
CUTLINE 2: Art Richard will perform his children's show Saturday, Sept. 1, at 1 p.m.
For more information:
Alcide Bernard
President
L'Exposition agricole et le Festival acadien de la région Évangéline
(Evangeline Area Agricultural Exhibition and Acadian Festival)
(902) 432-2425
expositionfestival@gmail.com