Last call for tickets for Acadian Entrepreneurs' Gala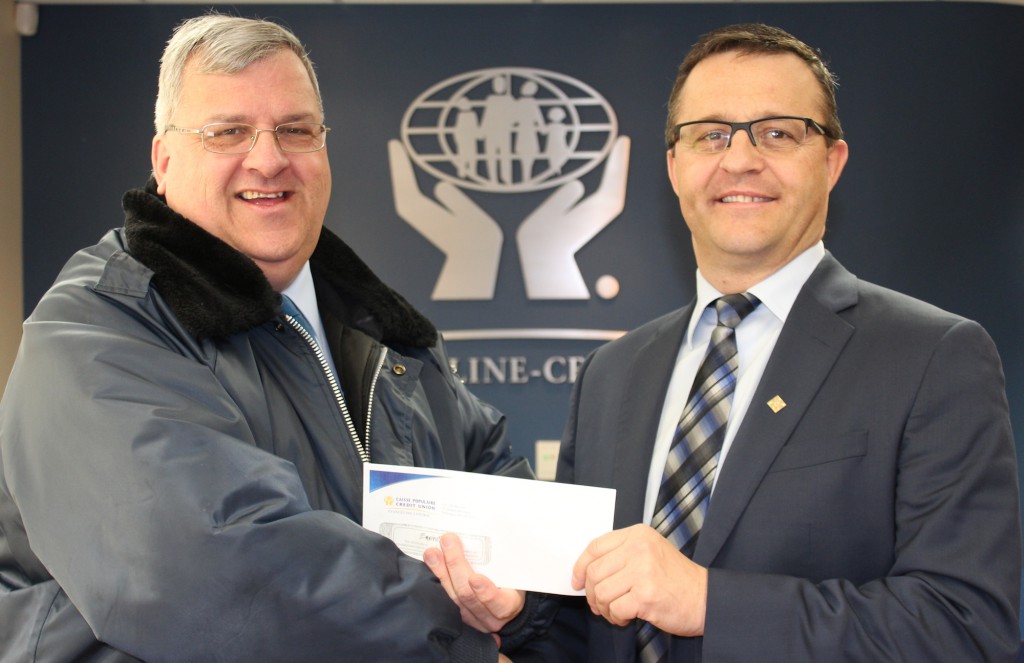 WELLINGTON – Feb. 22, 2016 – Evangeline-Central Credit Union remains a loyal sponsor of the Acadian Entrepreneurs' Gala, hosted by the Acadian and Francophone Chamber of Commerce of PEI. Alfred Arsenault, right, general manager of the credit union, is seen presenting a $1,000 sponsorship cheque to gala coordinator Raymond J. Arsenault. This year, the credit union is the sponsor and presenter of the 2015 Co-op of the Year Award.
The Chamber is officially launching its last call for people to purchase tickets to attend the gala, slated for Saturday, March 12, at the Centre Belle-Alliance in Summerside. Seven of the 19 businesses, co-operatives and individuals that have been nominated will receive awards. The evening kicks off with the Dragons' Contest at 5 p.m., followed by the gala awards banquet at 6 p.m. Tickets can be purchased at the Centre Belle-Alliance, the Wellington Rural Action Centre or the RDÉE PEI office in Charlottetown.