Saul Good Band and Mailloche to entertain crowd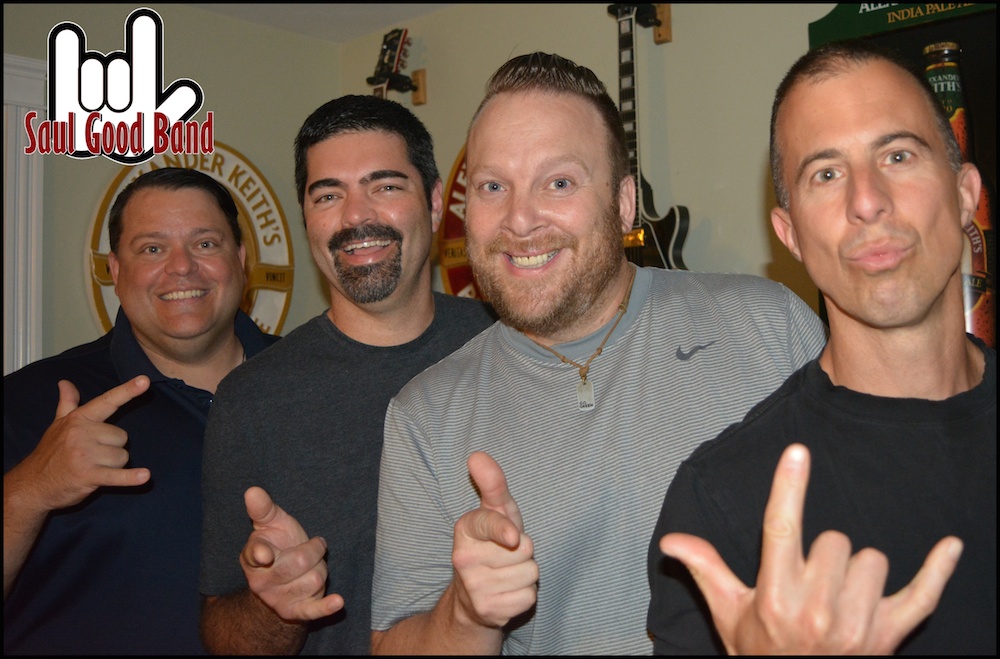 ABRAM-VILLAGE – Aug. 25, 2015 – The most popular and most anticipated Acadian soirée of the year – the famous Djâble dans l'corps – will this year take on a beer garden format with great, uptempo country-rock-folk music provided by local bands Saul Good Band and Mailloche.
This magnificent soirée, which is an integral part of the Evangeline Area Agricultural Exhibition and Acadian Festival, is slated for Friday, Sept. 4, starting at 9 p.m.
« We decided to try something a bit different with this year's Djâble dans l'corps, » explains Exhibition and Festival president Alcide Bernard. « It will be more of a party than it has been in the past, but we'll still reserve some space in front of the stage for those who will want to dance. »
The evening will be composed of three facets. One portion will be an open-mic session, thereby allowing musicians from the crowd to jump on stage to perform an improvised number or two. Those who'd like to participate are urged to bring along their instruments.
MAILLOCHE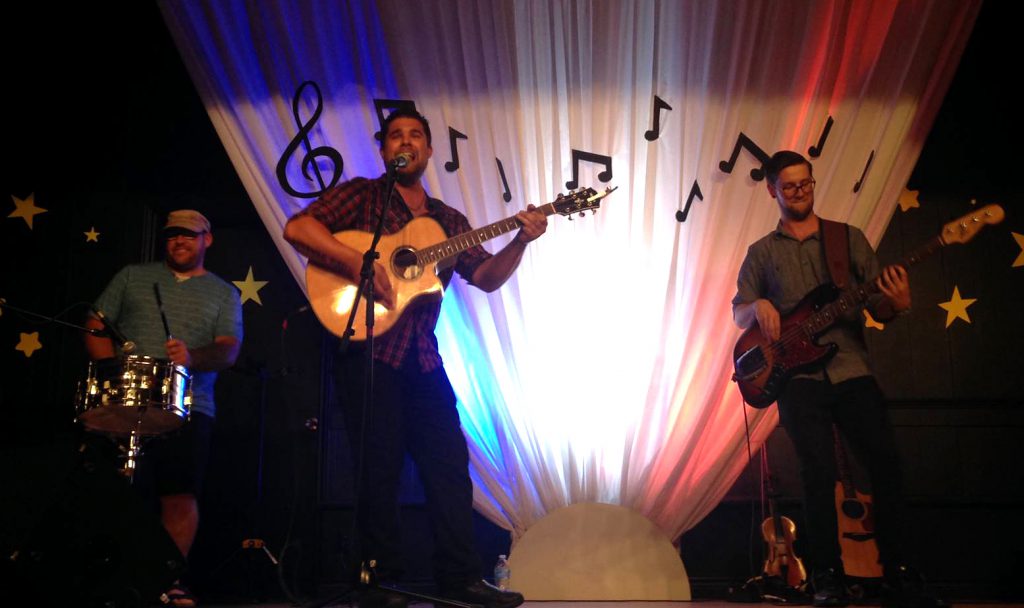 A second portion of the evening will serve up great country and folk music from the brand new band Mailloche, formed of well-known performers Zakk Cormier, Shane Arsenault and Jonathan Arsenault.  These three young men have each left their mark on the local and provincial music scenes, both individually and with other groups and shows. They've however been playing together on and off for about two years and have just come up with the name for their trio.
The third portion of the evening will be reserved to the popular Saul Good Band (play on words with the expression « It's All Good »). Even though some people might not recognize the name of the band, most will certainly recognize its musicians: they're the guys from the rock band Edge performing bilingual country-rock music. Guitarist-singer Jason Arsenault, drummer Maurice Hashie, bass player Andy Gallant and guitarist-singer Chris Ahearn (along with special guest fiddler Zakk Cormier on a few numbers) will make every effort to maintain the party atmosphere in the Evangeline Recreation Centre until the wee hours of the morning.
« We are extremely confident that both our local participants and our visitors will appreciate the new format as well as the extremely talented bands that will be performing, » concludes the president.
Tickets will be sold at the door.
-30-
PHOTO 1 – The country-rockin' Saul Good Band will give lots of oomph to the Djâble dans l'corps beer garden Friday, Sept. 4, starting at 9 p.m. at Evangeline Recreation Centre in Abram-Village. The band is made up of, from left, Maurice (Moe) Hashie, Andy Gallant, Chris Ahearn and Jason Arsenault.
PHOTO 2 – The new trio Mailloche is overjoyed to play at the Djâble dans l'corps beer garden Friday, Sept. 4, starting at 9 p.m. in Abram-Village. The folk group is made up of, from left, Shane Arsenault, Jonathan Arsenault and Zakk Cormier.
For more information:
Alcide Bernard, président
Evangeline Area Agricultural Exhibition and Acadian Festival
expositionfestival@gmail.com
902-432-2425