Official languages commissioner and bilingual business operators to speak
SOURIS, PEI – Jan. 11, 2013 – All businesses in the Eastern Kings area – particularly those associated with the tourism sector – are being invited to attend the "Bilingualism in Business – The Bilingual Advantage" Symposium Tuesday, March 5, so they can learn about how to draw greater benefit from the 75,000 francophone tourists who pass by their front doors every year.
The free symposium, to be held in the Eastern Kings Sportsplex at 203 Main St., Souris, from 9:30 a.m. to 2 p.m., will feature a number of high-profile speakers. Special guest will be the Commissioner of Official Languages, Graham Fraser, who will address the group over lunch.
Jeannette Arsenault, co-owner of Cavendish Figurines and spokesperson for the Acadian and Francophone Chamber of Commerce, will share about the value and bottom-line benefits of offering services in both official languages in tourism businesses such as hers. As well, a round-table discussion will take a look at the roadblocks and opportunities for business considering offering bilingual services. A panel of guests will also answer participants' questions and address their concerns, while offering on-the-spot advice and assistance.
The event is being organized by a number of partners from the Eastern Kings area who are interested in economic development: the Town of Souris, Active Communities Inc., the Rural Action Centre in Souris, Island East Tourism Group and the CAFÉ (the Eastern Acadian and Francophone Committee). Joining them are Canadian Parents for French – PEI, RDÉE Prince Edward Island and the Government of PEI, including Innovation PEI and the Acadian and Francophone Affairs Secretariat.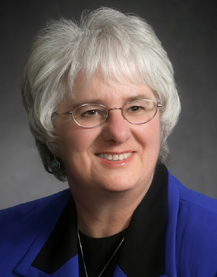 "Offering bilingual service is smart business!" suggest the organizers. "To be successful, businesses must be ready to deliver exceptional customer service that meets and surpasses the expectations of all customers. To be able to keep or expand their market share, businesses everywhere are broadening their capacity to transact business with a wider variety of clients. Here in PEI, businesses are experiencing the many economic benefits of being able to serve clients in both of Canada's official languages."
"We believe this session will be of great value to you and ultimately help you to grow your business," conclude the partners.
All businesses are urged to send a representative to this event, which will be held entirely in English. Lunch will be provided. Storm date is March 6, same place and time.
Those interested in attending must reserve their free spot by Feb. 15 by contacting Gail Lecky at (902) 368-3703. Questions can be addressed either to Gail Lecky or to Valerie Flynn at the Rural Action Centre (902) 687-4084.
-30-
CUTLINE 1: Graham Fraser, the Commissioner of Official Languages, will address participants of the "Bilingualism in Business – The Bilingual Advantage" Symposium March 5 in Souris.
CUTLINE 2: Jeannette Arsenault, co-owner of Cavendish Figurines in Borden-Carleton, will share with symposium participants the advantages and bottom-line benefits of offering bilingual services.
For more information:
Gail Lecky
Canadian Parents for French – PEI
(902) 368-3703
Valerie Flynn
Souris Rural Action Centre
(902) 687-4084