Free barbecue at Wellington Co-op to help boost donations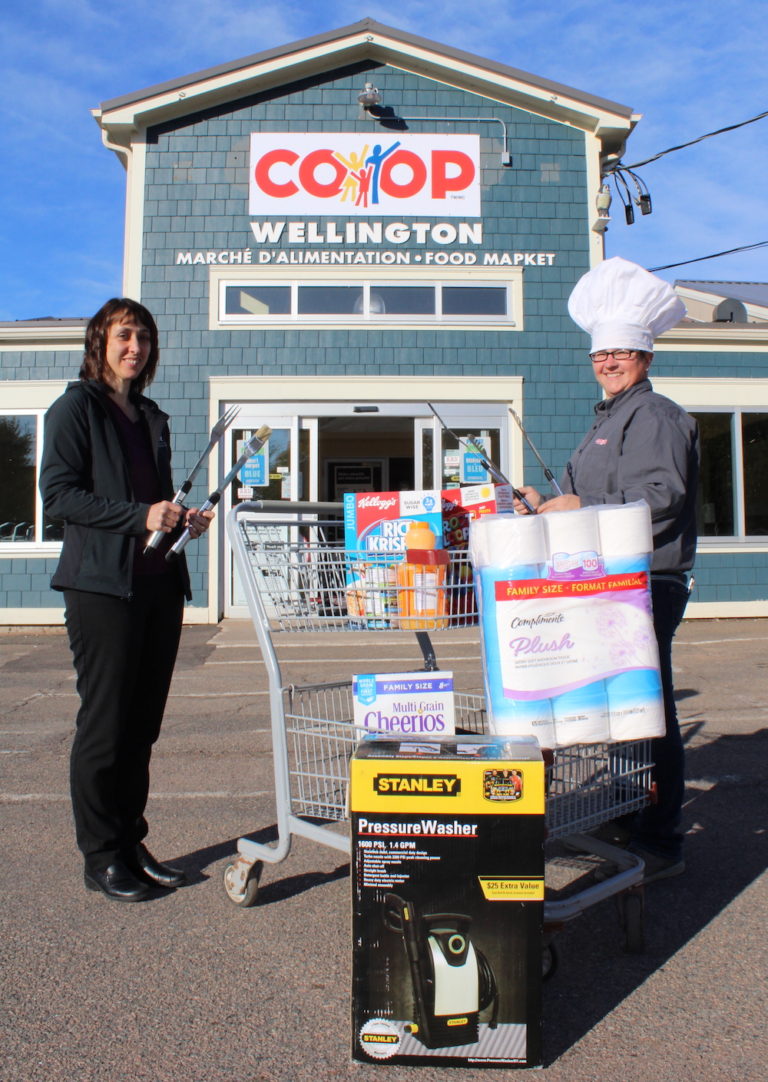 WELLINGTON – Sept. 25, 2020 – Just because this year's Evangeline Region food drive is being changed a bit to comply with COVID-19 restrictions, it doesn't mean that the need for food is any less than it was in the past. In fact, because of the pandemic, more people are earning less money and therefore have a greater need for assistance from food banks.
The West Prince Caring Cupboard (Tyne Valley branch) will gratefully accept the donations since its slender resources are being stretched quite a bit these days.
Slated to be held during Co-op and Small Business Weeks, the local food drive will take place Oct. 1-20. This year, Wellington Co-op will be the only drop-off spot. Shoppers and visitors will be asked to place their non-perishable food contributions in boxes or carts that will be set up inside the entrance of the store. Everyone who makes a food donation will get a ballot for a random draw for a number of prizes, including the grand prize, a Stanley pressure washer.
To boost donations, staff or board members of both the Évangéline-Central Credit Union and Wellington Co-op will be operating a barbecue on Co-op Day, Friday, Oct. 16, from 3-6 p.m., just outside the grocery store. They will be giving out free barbecued hotdogs and water to everyone who makes a food or monetary contribution. In case of inclement weather, the barbecue will be pushed back to the following Friday, Oct. 23.
In the past, partners within the Co-op movement would also organise food drives in collaboration with Evangeline and Ellerslie schools, but this type of activity is not permitted this year. Children are therefore invited to drop off what they would normally have brought to school to the Wellington Co-op and become eligible for the prizes.
-30-
PHOTO: Diane McInnis from Évangéline-Central Credit Union, left, and Annette Doherty from Wellington Co-op are gearing up for the Evangeline area's annual food drive Oct. 1-20 as well as for a free barbecue Friday, Oct. 16, from 3-6 p.m. Among prizes to be won by donors is this Stanley pressure washer.
For more information:
Annette Doherty
Manager
Wellington Co-op
902-854-2951
wellingtoncoop.storemanager@gmail.com
Diane McInnis
Marketing and communications officer
Évangéline-Central Credit Union
902-854-2595
dmcinnis@eccu.ca