WELLINGTON – Feb. 3, 2021 – Paul D. Gallant will present a dinner-theater project. Donald Richard and Jake Charron will propose a mobile sound recording studio. Sisters Samantha Arsenault and Natalie Gallant will be looking to further develop their Acadian clothing business. And Jacinthe Lemire will be seeking to expand the market for her online store.
One of these four entrepreneurial projects will earn an investment of $25,000 during the grand finale of RDÉE Prince Edward Island's 2021 Francophone Ignition Contest, which will be held for the first time at the Acadian Musical Village in Abram-Village Wednesday, March 3, starting at 7 p.m. The winning business will also receive a free college course from the Collège de l'Île as well as free one-year memberships from the Greater Charlottetown and Greater Summerside Chambers of Commerce and the Acadian and Francophone Chamber of Commerce of PEI.
"The public is invited to come and support the finalists during this grand finale of our entrepreneurial development competition, which will be presented in a style similar to the television shows Shark Tank and Dragons' Den," says coordinator Julie Gallant. "Each contestant will have only seven minutes to pitch his or her project, with the help of visual aids on the big screen or with samples, and then answer a series of questions from the judges. Every competitor will have to do his or her best to convince our panel of business professionals to award them the investment, which comes from Innovation PEI's Ignition Start-Up Fund."
While the judges deliberate after the four pitches, a snack will be served to the crowd. A cash bar service will be provided. Admission will be free but those who want to attend must register no later than Feb. 26 by contacting Josée Ouellette at 902-854-3439, ext. 228, or josee@rdeeipe.org.
Here is a brief description of each of the four projects:
LES PRODUCTIONS CUISINE À MÉMÉ 2021 – Paul D. Gallant

Renowned playwright/artistic director Paul D. Gallant is proposing a series of two dinner-theatres and a lunch-theatre show in Mont-Carmel this summer: the musical play "Les filles de la factrie" (30 performances), the show "La Cuisine à Mémé rebootée" in the original format with a puppet grandmother and comedy skits (five performances) and the children's lunchtime show "Le Paysan et le Roi" (seven performances). About 15 jobs will be created. The social enterprise will share 20% of its profits with employees and another 20% with future development projects at Mont-Carmel.
SPACECAMP PRODUCTIONS – Donald Richard and Jake Charron

Experienced sound engineer and musician Donald Richard and musician-singer Jake Charron of the well-known Juno Award-winning band The East Pointers plan to establish SpaceCamp Productions. This bilingual company will provide mobile recording and production support services for musicians. This support will be offered in all facets and steps of the recording process, such as producing, mixing and mastering. The owners will also offer a consulting, mentoring and advisory service and will be able to provide musicians and backup singers.
LIGNE À HARDES – Samantha Arsenault and Natalie Gallant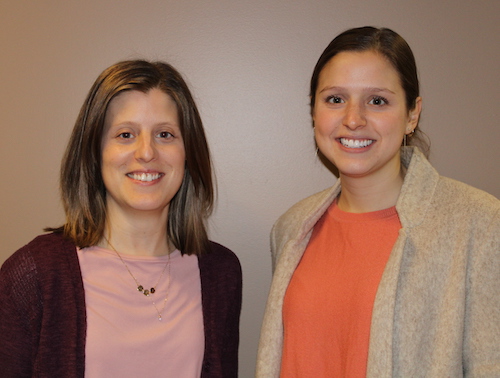 Last November, Acadian sisters Samantha Arsenault and Natalie Gallant launched their clothing business, "Ligne à hardes" (The Clothes Line), which aims to honour and promote Acadian culture. All of their products feature Acadian symbols, words or expressions that often refer to music or food. They currently sell T-shirts, tank tops and sweatshirts for men, women and children (with a selection of four different colors for some of the products). Their intention is to expand their market mainly in New Brunswick and Nova Scotia and to increase their selection of products.
SHOP PEI MARKETPLACE – Jacinthe Lemire

Entrepreneur Jacinthe Lemire established the online Shop PEI Marketplace (www.shop-pei.ca) in 2020 to sell Island-made products. The company manages the bilingual website and handles marketing, promotion, sales, payments and customer service; the supplier is responsible for warehousing and shipping the merchandise. Lemire's intention is to increase her out-of-province sales by developing a strong marketing and promotion strategy, recruiting more Island artisans and producers and improving her website.
The Francophone Ignition Contest (formerly The Dragons' Contest) is already in its seventh edition. In addition to the sponsors already mentioned, the contest is supported by the Atlantic Canada Opportunities Agency.
Health protection measures will be in effect during the evening. Everyone must wear a mask. However, presenters will be allowed to remove their masks when presenting on stage.
-30-
PHOTOS :
Paul D. Gallant of Les Productions Cuisine à Mémé.
Donald Richard and Jake Charron of Les Productions SpaceCamp.
Samantha Arsenault and Natalie Gallant from La Ligne à heres.
Jacinthe Lemire of Shop PEI Marketplace.
For more information, please contact
Julie Gallant
Coordinator
2021 Francophone Ignition Contest
902-854-3439 ext. 227
julie@rdeeipe.org