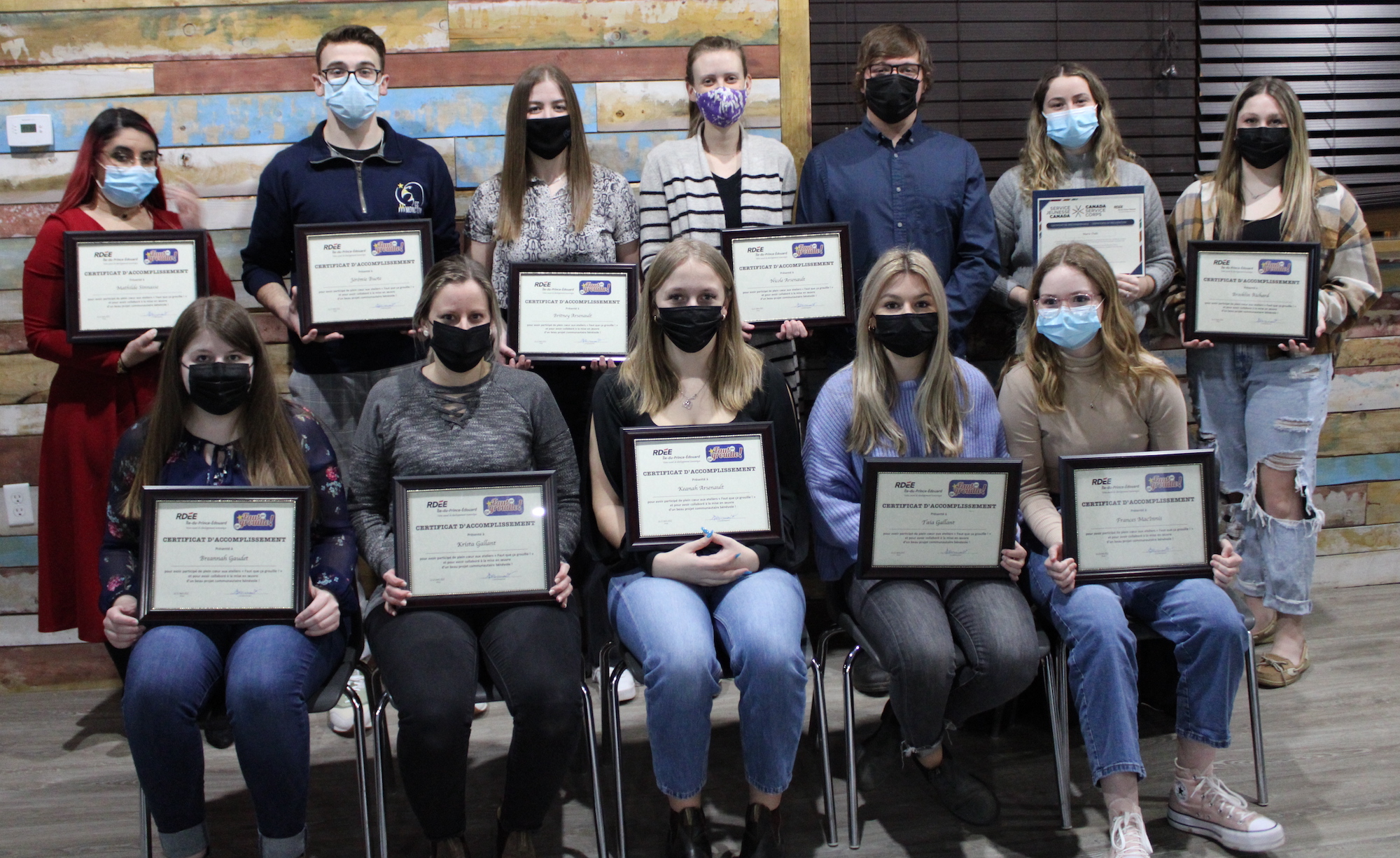 SUMMERSIDE – March 28, 2022 – « We often hear that youth are the leaders of tomorrow. This is not necessarily true because you are also the leaders of TODAY! You are making a difference in our communities NOW! » says Dr. Christian Lacroix, president of RDÉE Prince Edward Island.
Addressing the teens and young adults who participated in the third edition of the "Faut que ça grouille !" (FQCG) leadership program at their closing celebration in Summerside on March 25, Lacroix said, « The best part is that you are influencing young people of your age and of the next generation to roll up their sleeves and help develop their communities! You are also impressing those who came before you; you are encouraging those who may not have done their fair share to get involved! »
He explained to them that RDÉE PEI established the FQCG program to further motivate them and provide them with some of the tools they'll need to take the place they deserve and have earned in their communities. « We hope this program will help open the doors a little bit so you can take your place. You have proven to us that you are ready, willing and able to undertake your community responsibilities. »
WIDE RANGE OF FIELDS
The president said he was impressed with the wide range of fields of community projects the youth have undertaken as part of the program since last fall: youth and women's wellness and inclusion, sports development, cultural identity, theatrical arts, early childhood, child nutrition and co-operative development. « We could not be prouder of you, your accomplishments and the positive impact of your actions. »
So he sincerely thanked them for agreeing to participate in a series of long weekends of training to learn about personal engagement, volunteering, finances, networking, personal branding, the Acadian community and many other topics, all while each developing a project.
« Thank you for your commitment to developing your leadership skills. And thank you for using your talents and skills to implement such a beautiful variety of community projects that have the potential to literally change the lives of those who benefit from them. »
This third edition of the FQCG program was delivered to 14 young Francophone leaders from across the province. The coordination team was supported by former participants from the first and second year of the program. The weekends were held in various regions of the Island and a wide range of experts came to deliver the learning sessions, sometimes in person, sometimes virtually. The program is funded by Youth Service Canada.
CLOSING NIGHT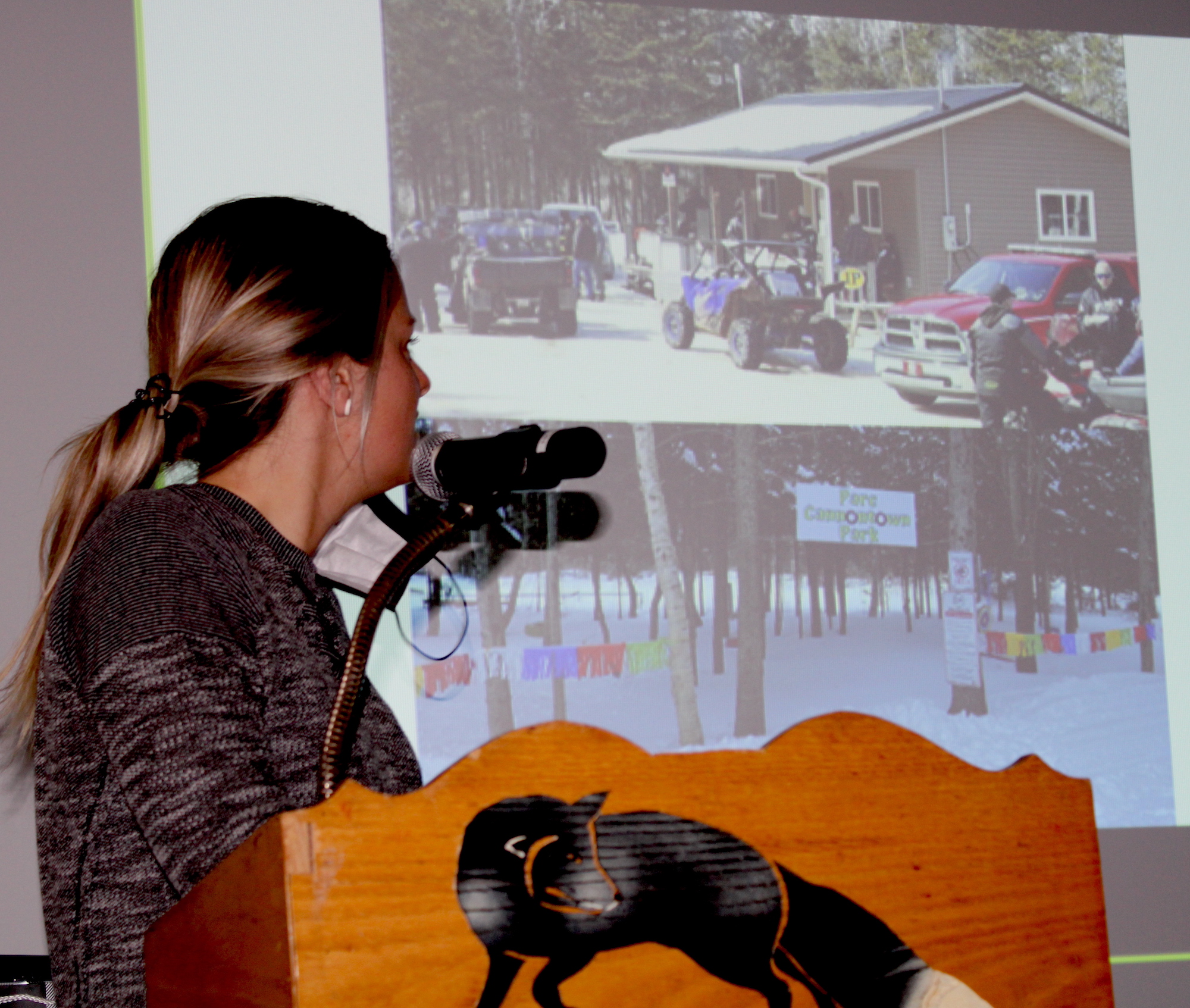 The 2022 closing night included a delicious banquet, the presentation of certificates and gifts by RDÉE PEI executive director Bonnie Gallant, as well as words of encouragement and congratulations from the coordination team (delivered by Gilles Arsenault and Imelda Arsenault). There was also a word of thanks on behalf of the participants by Krista Gallant. She also spoke about her fantastic community project: the development of Cannontown Park (ninja section, tire swings, zipline and Teddy Bear Trail) in collaboration with the Evangeline ATV Club and the Evangeline School-Community Council, thanks to funding received from Rising Youth.
The RDÉE development officer responsible for the program, Stéphane Blanchard, also congratulated the young leaders on their accomplishments and on what they will accomplish in the future. He encouraged them to sign up for potential future editions of the program and to encourage their friends to participate.
The evening ended with an amazing magic and comedy show by Rémi Boudreau from Dieppe. He then told them about his educational and entrepreneurial journey and answered their various questions.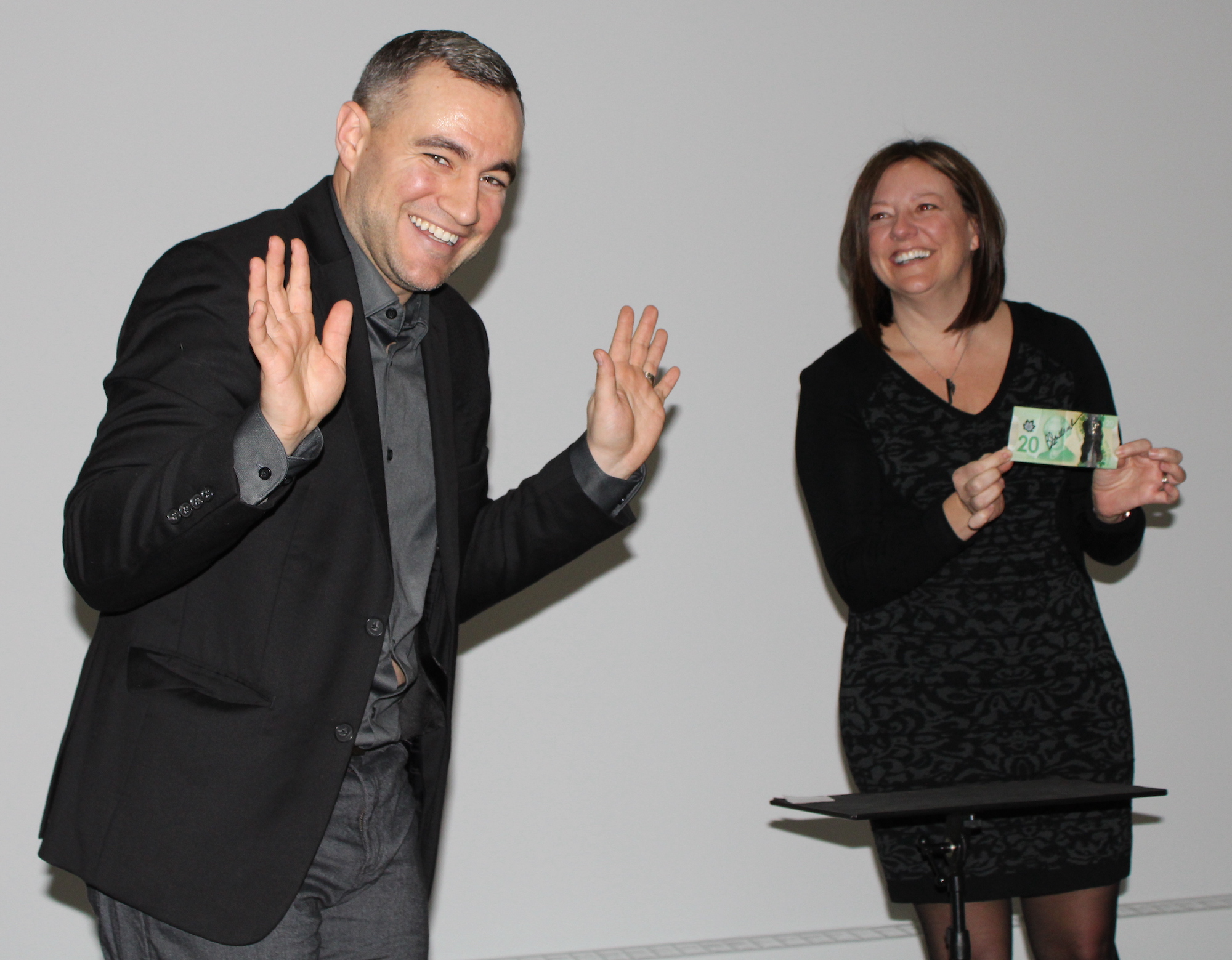 -30-
PHOTO 1: The young leaders of the third year of RDÉE Prince Edward Island's « Faut que ça grouille ! » leadership program were rewarded and thanked at a closing ceremony organized for them on Friday, March 25, in Summerside. They were each presented with a gift and a certificate of participation. Front row, from left, are Breannah Gaudet, Krista Galllant, Keanah Arsenault, Taia Gallant and Frances MacInnis. Back row: Mathilde Sinnasse, Jérémie Buote, Britney Arsenault, Nicole Arsenault, Dawson Arsenault, Marie Dubé and Brooklin Richard. Absent from the photo: Abby Green, Carole Bernard and Kendra Martin.
PHOTO 2: RDÉE Prince Edward Island's president, Dr. Christian Lacroix, congratulated the participants of the third year of the « Faut que ça grouille ! » program, telling them that they are the leaders of today, not just the leaders of tomorrow.
PHOTO 3: Krista Gallant thanked the FQCG program leaders on behalf of the participants. She then spoke about her community project – the Cannontown Park.
PHOTO 4: Professional magician Rémi Boudreau amazed the crowd with his various mystifying tricks. Here, he was preparing to burn and make disappear a $20 bill signed by RDÉE PEI executive director Bonnie Gallant, and then make it reappear in the middle of a fresh kiwi.
PHOTO 5 : At the end of the evening, following the magic show, from left: Britney Arsenault, Mathilde Sinnasse, Breannah Gaudet, magician Rémi Boudreau, Jérémie Buote, Marie Dubé and coordinator Imelda Arsenault.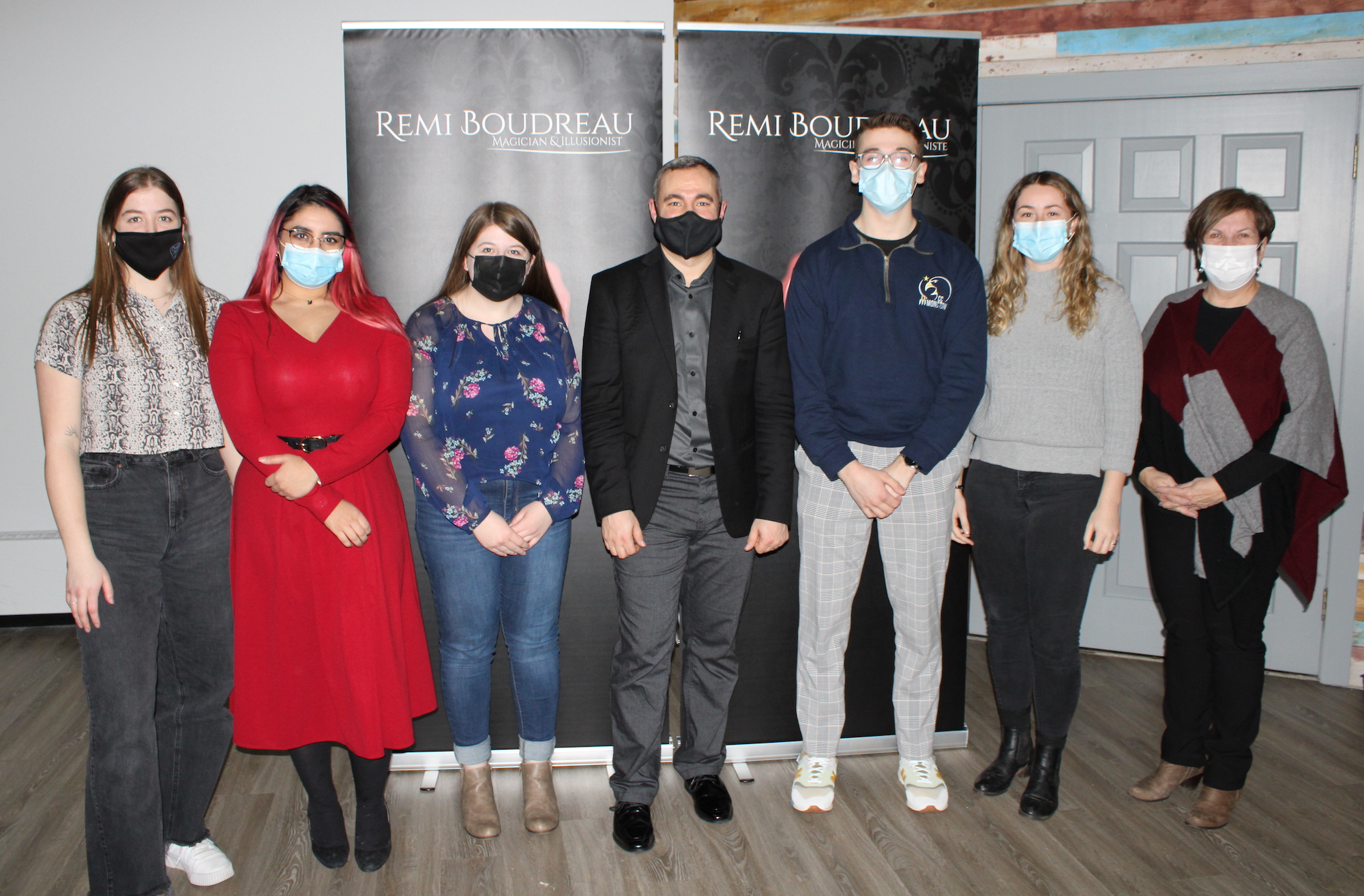 For more information:
Raymond J. Arsenault
Communications Officer
RDÉE Prince Edward Island
Raymond@rdeeipe.org