CHARLOTTETOWN – April 20, 2017 – French for the Future will bring together 300 Grade 10-11 Francophone and Francophile students from all over the province for its PEI Local Forum in Charlottetown May 3. Taking place on the Collège de l'Île and Holland College campus in Charlottetown, this much-anticipated gathering will focus on the French language during a day of fun and learning about the advantages of bilingualism in Canada.
Through interactive, recreational and educational activities, the students will get to practice their French outside of the school environment and discover both professional and personal opportunities that their bilingualism will open up for them. They'll also get the opportunity to meet students from other French First Language and French Immersion schools. The event presents a golden opportunity for students to overcome their apprehension about expressing themselves in French and to learn that one can also have fun in this language!
SPEAKER AND SHOW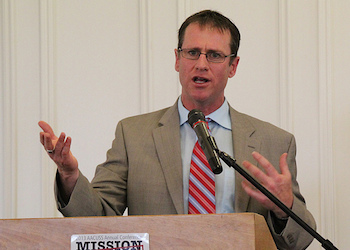 The Charlottetown Local Forum will feature guest speaker Hughie Batherson from the University of Sainte Anne. During his conference, entitled "To Dare: The Key to Success in Bilingualism", he will speak about the valorisation of the French language and culture and how to do it if one is Anglophone. In addition, this well-known storyteller will recount his experience as a Francophile by sharing a few anecdotes that will surely get everyone laughing.
The comedy troupe "Entrepôt du rire" will also be an integral part of the day as it presents its S.I.M. show. Inspired by the spontaneity of improv and by the fluidity of comedy shows, the S.I.M. show was created by humourist and host Samuel Chiasson. In this highly interactive show, the improvisational team will try to surprise students and teachers and to destabilizing team members with well-placed comments.
WORKSHOPS AND KIOSKS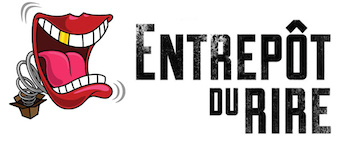 Participants will also get to participate in their choice of workshops on themes such as official languages and the Canadian identity, law enforcement facial recognition, postsecondary studies in French, journalism, health, hip hop dancing, acting, improv, painting, "Let's Talk", learning to affirm oneself, Playing Is Not just for Kids, public speaking and social innovation.
Several organizations and institutions will bring their kiosks to give students an opportunity to learn more about their educational programs or about possible future careers.
ORGANIZERS AND SPONSORS
The Forum is being organized jointly by various partners and sponsors, including the Collège de l'Île, the University of Moncton, the University of Sainte Anne, the Consortium national de formation en santé, the Fédération culturelle de l'Î.-P.-É., the University of Prince Edward Island and RDÉE Prince Edward Island.
Charlottetown forum coordinator Maxime Bourgeois says the event will provide students with an unforgettable experience. "It's an opportunity, without precedent, to experience a full day completely in French and to discover the Canadian francophonie!"
"The Local Forum is a celebration of the francophone culture that allows students, including those who have French as a second language and those whose mother tongue is French, to develop friendships in a positive environment," notes Pier-Nadeige Jutras, executive director of French for the Future.
It is with continued and renewed joy that French for the Future organises annually, for the past 20 years, about 15 Local Forums throughout Canada. Each edition is unique and takes into consideration the regional richness of its host community.
For more information on the Charlottetown Local forum, visit http://french-future.org/.
-30-
CUTLINE 1: From left, Julie Gagnon from UPEI, coordinator Maxime Bourgeois and Stéphane Blanchard from RDÉE PEI are finalizing details for the French for the Future Local Forum, which will bring together 300 high school students to Charlottetown May 3.
CUTLINE 2: Guest speaker Hughie Batherson.

For more information:
Maxime Bourgeois
Coordinator
French for the Future Local Forum
506-238-5604
mbourgeois@francais-avenir.org