June 5th during provincial francophone book fair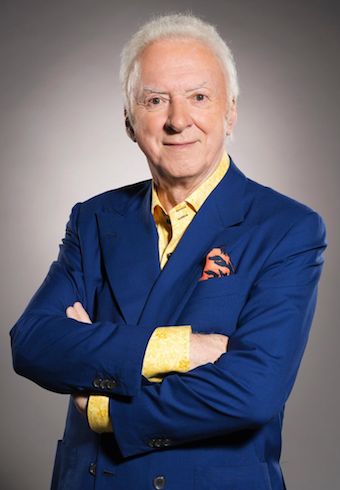 CHARLOTTETOWN – May 14, 2015 – Entrepreneurs and business people, as well as those who are considering going into business, are invited to attend an entrepreneurial breakfast conference featuring guest speaker Gaétan Frigon, the Quebec author, manager and former panelist of the TV show « Dans l'oeil du dragon » – the French version of « Dragon's Den » – Friday, June 5, at 8:30 a.m. at The Row House Lobster Co. restaurant at 146 Richmond St. (Victoria Row), Charlottetown.
This breakfast conference, presented as part of the Salon du livre de l'Î.-P.-É. 2015 (provincial francophone book fair), is being organized in conjunction with the Acadian and Francophone Chamber of Commerce of PEI and the Wellington Rural Action Centre.
« It is a great honor for us to host a guest speaker of this stature, a business man who is so well known and who has worked in so many different sectors over the year, » says Chamber spokesperson Jeannette Arsenault. « We are really looking forward to hearing the message he'll deliver us on how to adapt to continual changes and how to survive in such a competitive, global market. »
It should be noted that breakfast will be served at 8:30 a.m. Frigon will then give an hour-long talk. After his speech, attendees will get to meet him and to get their books autographed.
GUEST SPEAKER
Born April 6, 1940, Frigon obtained a Bachelor of Arts degree at the University of Ottawa in 1961. He began his career in the retail sector at Eaton's in Montreal and then went on to work with several major food retail businesses (Fédération des magasins coop, Métro Richelieu and Steinberg's) and with two printing businesses (Québecor and Transcontinental). In 1998, he was named president and chief executive officer of the Société des alcools du Québec (SAQ, the provincial liquor commission) and, a few years later, president and chief executive officer of Loto-Québec.
Throughout his career, Frigon focussed primarily on marketing and entrepreneurship. Among his greatest accomplishments are the launch of a network of « Ma Maisonnée » convenience stores for Steinberg's and the Metrostar Gala (later renamed the Gala Artis) for Metro-Richelieu. As an entrepreneur, he published three cookbooks and another one about currency from around the world.
In 1996, Frigon and his life and business partner Hélène Héroux cofounded the marketing and public relations firm Publipage and, a few years later, Golfotron, which manufactures golf simulators. As an investor and panelist on the three first seasons of the TV show « Dans l'oeil du dragon » for Radio-Canada, he helped a number of inventors and entrepreneurs overcome the challenges of being in business.
In 2012, he published his latest book, an autobiography entitled « Gaétan Frigon, né Dragon » (born a dragon). The following year, he received his best gift ever – a kidney – from his beloved Hélène Héroux.
BREAKFAST AND REGISTRATION
For this special breakfast, Executive Chef Jeffrey Wilfong from The Row House Lobster Co. restaurant will prepare and serve a beautiful platter of homemade lobster cake bénédictine with home fries, accentuated by a variety of fruit, along with juice and choice of coffee or tea. (An alternative meal is available for those who can't east lobster; a request for this alternative should be made during registration.)
The registration fee for this high-end breakfast conference is $25, tax and tip included. The number of seats is limited to 50; registration will be taken on a first-come, first-served basis. The final date for registrations is May 29.
To order tickets, contact Ève-Alexandra St-Laurent at (902) 854-3439, Ext. 228, or at eve@rdeeipe.org. Those who order tickets will be billed; tickets cannot be reimbursed after the final registration date.
-30-
CUTLINE: « Dragon », business man and author Gaétan Frigon will be the guest speaker at an entrepreneurial breakfast conference June 5 at 8:30 a.m. in Charlottetown, as part of the provincial francophone book fair, le Salon du livre de l'Î.-P.-É. 2015.
For more information:
Raymond J. Arsenault
Coordinator
Acadian and Francophone Chamber of Commerce of PEI
(902) 854-3439, Ext. 231
raymond@rdeeipe.org