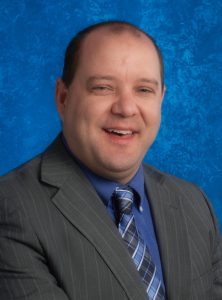 WELLINGTON – June 14, 2017 – RDÉE Prince Edward Island, the provincial francophone economic development council, will soon have a new tourism development officer – a former tourism operator who also has more than two decades of experience in teaching and educational administration.
Gilles Arsenault of Abram-Village will continue to carry out his duties with the PEI Department of Education, Early Learning and Culture, while at the same time supporting RDÉE PEI's projects during a one-year contractual period starting July 1.
Arsenault was co-owner of the Café Bistro Le Zoo from 2000 to 2005 as well as owner of Les Chalets Rendez-Vous from 1998 to 2001. He was also activities coordinator at Le Village in 1994. He is currently owner of It's All Good Sportswear.
However, Arsenault is mainly known for his vast work in the education field. Having both a bachelor's degree in education and a master's degree in school administration, Arsenault first began his educational career as program coordinator at the Collège de l'Acadie (now Collège de l'Île) for a year before becoming a teaching (1996-2007) and then principal (2007-2011) at Evangeline School. He then became president of the PEI Teachers' Federation from 2011 to 2015. These last two years, he has been working with the PEI Department of Education, Early Learning and Culture as coordinator of French programming.
His list of volunteer involvements, both within the educational sector and in the community, is extremely long. He has received a number of awards for his devoted service, including the PEI Minister of Tourism Award for his contribution and customer service, the Golden Apple Award for Excellence in Teaching (highest distinction for teachers), the Silver Apple Award from the Canadian Teachers' Federation and the Certificate of Honor from the French Language School Board.
"Mr. Arsenault's vast experience and skills in the tourism sector and in school administration will make him an excellent tourism development officer," says RDÉE PEI executive director Bonnie Gallant. "We are therefore extremely happy to welcome him to our team."
She notes that Arsenault will work on the new national francophone Tourism, Culture and Heritage Corridor, focusing of course on the Island attractions that will be included. He will also work on the development of tourism products, an exploratory mission to the Magdalen Islands and promotional activities for the sector. He will collaborate closely with the Evangeline Tourism Association, the PEI Department of Tourism and various other partners. He will represent his new employer on RDÉE Canada's national tourism committee.
-30-
For more information:
Bonnie Gallant
Executive director
RDÉE Prince Edward Island Inc.
(902) 854-3439, Ext. 232
bonnie@rdeeipe.org