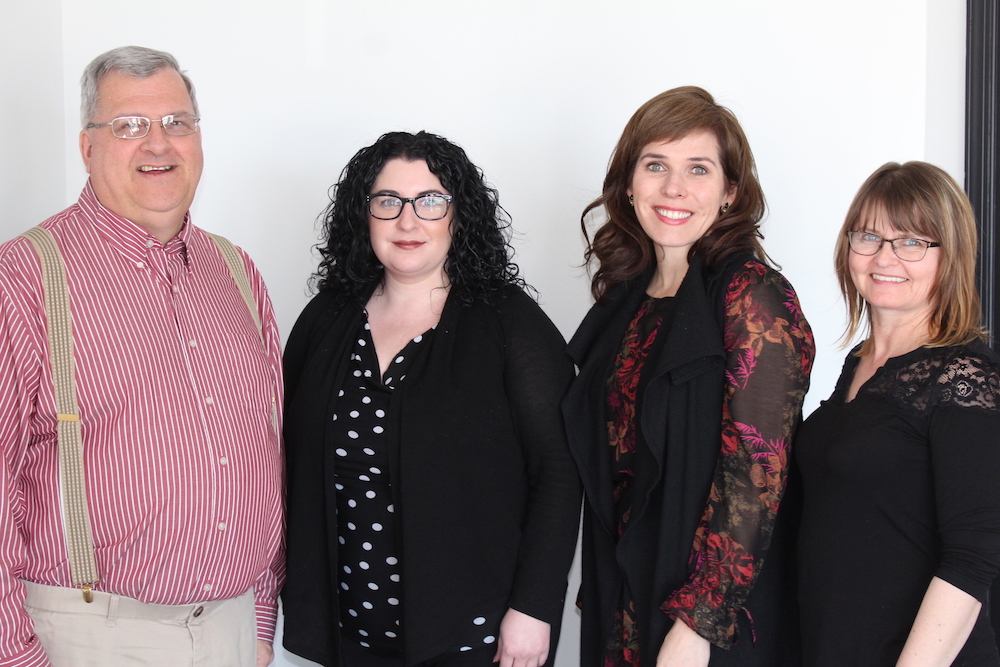 SUMMERSIDE – Feb. 12, 2019 – The champion of the 2019 Francophone Ignition Contest will win a $25,000 prize to invest in his or her new business project but will also get several other gifts. These include free one-year memberships to three Island Chambers of Commerce.
Velma Robichaud, right, coordinator of the entrepreneurial development competition, recently met with the executive directors of these chambers to acknowledge their contributions to the March 16 contest. She is seen with Raymond J. Arsenault from the Acadian and Francophone Chamber of Commerce of PEI, Tara Maddix from the Greater Summerside Chamber of Commerce and Penny Walsh-McGuire from the Greater Charlottetown and Area Chamber of Commerce. These memberships will provide opportunities for the winner to network with other business people and will offer him or her a host of benefits.
The Francophone Ignition Contest is organized by RDÉE Prince Edward Island and is funded through Innovation PEI's Ignition Start-Up Fund and the Atlantic Canada Opportunities Agency.