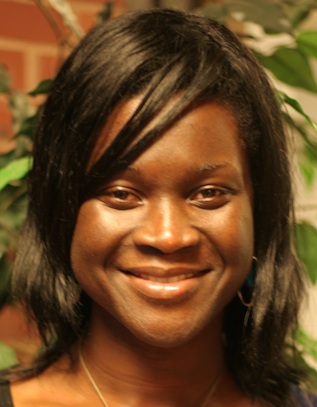 SUMMERSIDE – October 31, 2016 – The Coopérative d'intégration francophone de l'Île-du-Prince-Édouard (CIF) is pleased to announce it will be presenting Isabelle Dasylva-Gill with the Diversity Award on Friday, November 4, 2016, at a Multicultural Evening, to be held from 5:00 to 8:00 p.m. at Carrefour de l'Isle-Saint-Jean. This will be the closing event in the Island's National Francophone Immigration Week celebrations.
The Diversity Award, which is given in partnership with the by RDÉE Prince Edward Island's LIENS project, acknowledges the commitment, effort and actions of a deserving person working to integrate newcomers into the community. Isabelle Dasylva-Gill was an easy choice for the selection committee. The personality and professional background of this 36-year-old French-born Canadian make her a perfect ambassador for cultural diversity, for the French language and for integration.
Isabelle arrived in New Brunswick in 2004, and then settled with her husband in P.E.I. in 2007, where they are now raising two children. Isabelle has been volunteering since her teens, and the concept of community engagement is now hard-wired in her. From her mother she learned openness to others, selflessness, and the ability to move outside her comfort zone in order to learn constantly.
After developing a network of friends thanks to the Francophone community, which was there for her, Isabelle is now more involved than ever, offering her skills and her assistance to the islanders. She was an athletic trainer for the Acadian Games, is a board member of the Conseil acadien de Grand-Rustico and participates actively in CIF activities. Isabelle describes herself as an "Acadian at heart" and works as a policy and planning analyst for the provincial government's Acadian and Francophone Affairs Secretariat.
An open, caring person, Isabelle Dasylva-Gill knows we mustn't stand idly by, but get involved. « We are stronger together," she says. "To move forward, we simply have to find what binds us all together." Isabelle also donates her time teaching a public speaking class for those wanting to improve their speaking skills. She is very attached to her values and continues to draw inspiration from her mother and from other people she meets, in order to keep moving forward in the causes she defends.
-30-
CUTLINE: Isabelle Dasylva-Gill, winner of the 2016 Diversity Award
More info:
Kévin LAIR
Communications Assistant, CIF
comm@cifipe.ca
902-629-9515