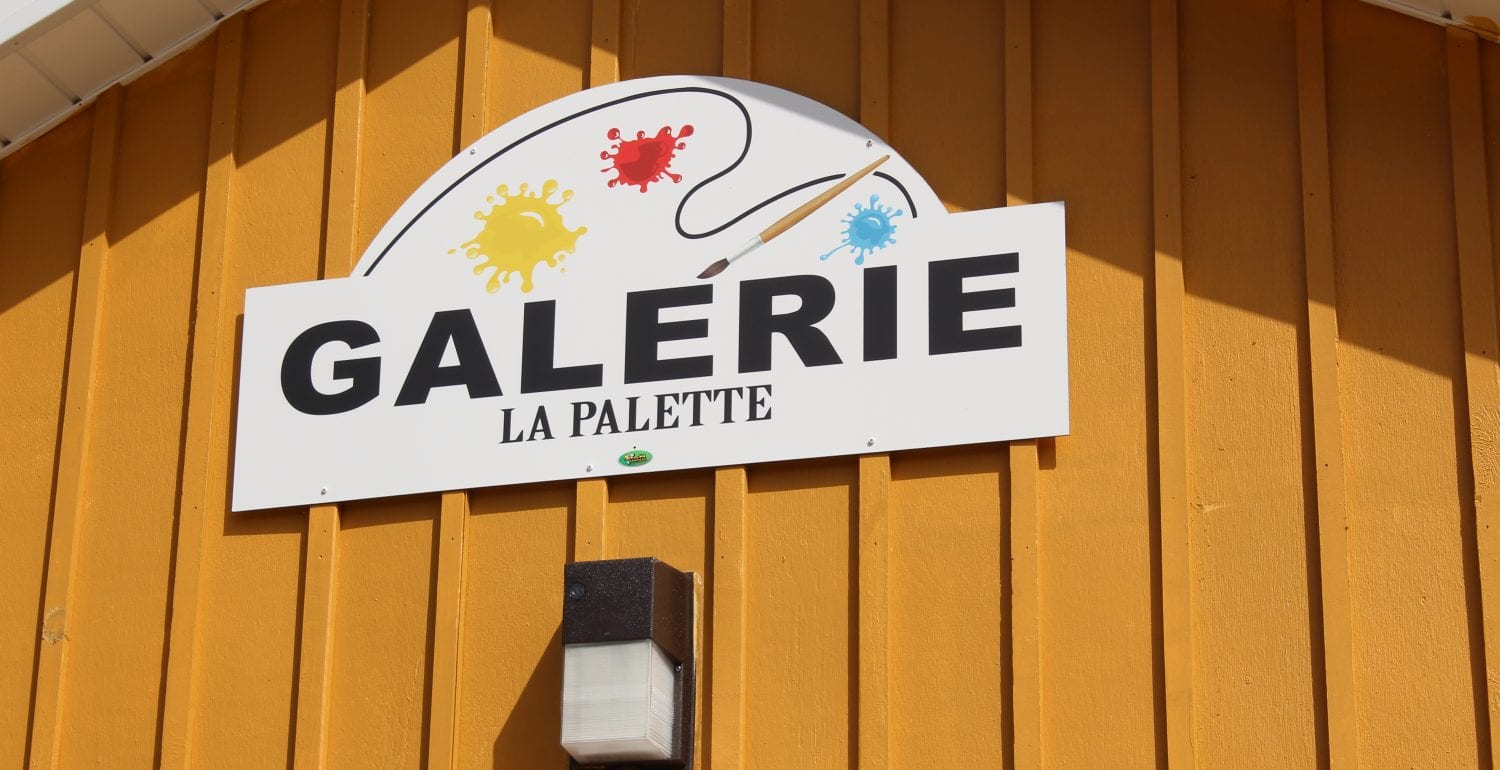 ABRAM-VILLAGE – Oct. 21, 2020 – The very attractive La Palette Art Gallery, located on the Acadian Musical Village site in Abram-Village, has finally found its well-deserved space on the national portal of the bilingual Heritage, Cultural and Tourism Corridor, operated by RDÉE Canada.
"This magnificent gallery, which displays and sells art work by members of La Palette Artists' Co-operative, was actually already on the Corridor's site, but was included as one of the many elements featured on the page of the Village musical acadien (VMA)," explains Ricky Hitchcock, the provincial Corridor coordinator who works with RDÉE Prince Edward Island. "The gallery is however legally incorporated as its own entity and manages its own business affairs. It simply rents space in the VMA. We therefore concluded that it deserved, without a single doubt, its own page on the national web site. »
To see its French page, please visit https://corridorcanada.ca/resource/galerie-la-palette/. The English version of the page can be seen at https://corridorcanada.ca/resource/galerie-la-palette/?lang=en.
Both versions of the page feature seven attractive photos showing either the gallery itself or displays of its members' magnificent works of art. Also featured is a description of the gallery and its members:
"The Palette Artists Cooperative was created in August 2010 by a group of 18 painters from the Evangeline region who felt the need to come together. The goals of the cooperative are to bring together local artists to exhibit and sell their original works and reproductions; to promote the work of local artists; and, to facilitate the development of member artists and to provide learning and training opportunities for members and the community at large."
"In 2014, the co-operative acquired an art gallery, Galerie La Palette, in the Village musical acadien complex in Abram-Village, in order to provide a permanent location for the exhibition and sale of the works of its artisans and painters. Since then, the artists have been able to sell their products, including paintings, reproductions, cards, bookmarks, photographs and sculptures, in order to make their talent better known to the people of their community and to the tourists who visit the gallery."
This is the same cooperative that had set up an amazing "Street Exhibition" during the 2019 Congrès mondial acadien.
Its Corridor page also features the Co-op's contact information and hours of operation.