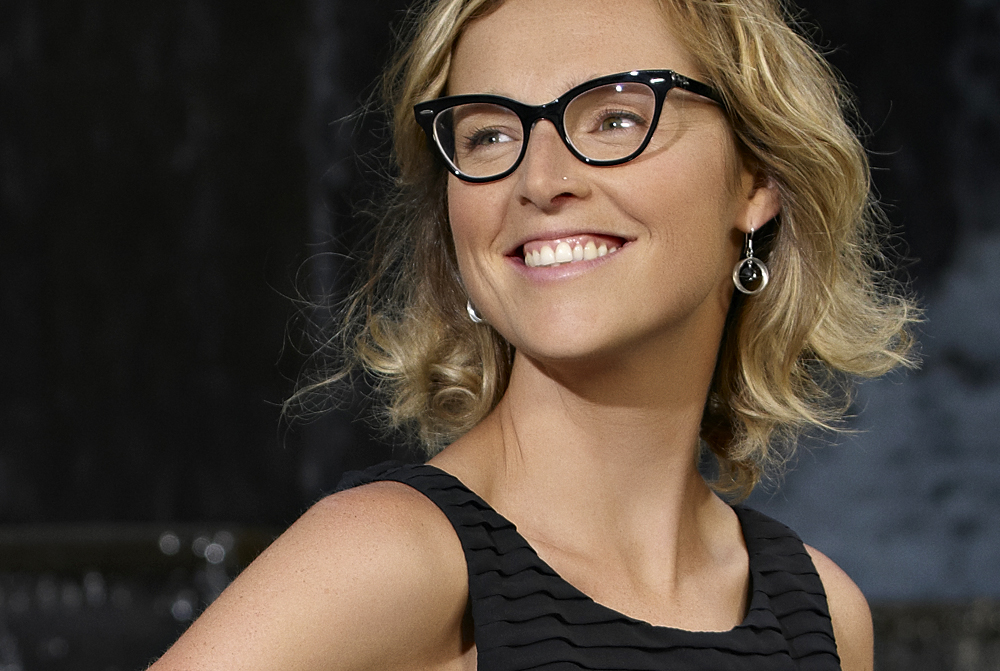 SUMMERSIDE – April 27, 2017 – French-speaking entrepreneurs, business executives and other people will soon have an opportunity to take part in a special breakfast to hear an extremely motivational talk by Mériane Labrie, a renowned Quebec entrepreneur-author-baker-marathon runner usually known as Madame Labriski.
This breakfast, organized by the Acadian and Francophone Chamber of Commerce of PEI, is part of the Salon du livre de l'Î.-P.-É. 2017 (or PEI francophone book fair). It takes place Friday, June 2, from 8:30 a.m. to 10:30 a.m. in Room 102 of the Centre Belle-Alliance in Summerside. Following breakfast, participants will be able to visit the book fair, being held in the Entre-deux-mers room.
So what can one expect from the talk by this epicurean with a biting sense of humour? "A pure moment of energizing joy," notes her promotional material. "As she draws parallels with foot racing, Madame Labriski invites us to believe in ourselves and in the possibilities that are sleeping inside each of each. She talks about pureed dates and discloses the secret of her energizing cookies, which are as original as they are inspiring. We bet you'll leave her talk more motivated than ever."
Madame Labriski, a devoted mother, practices daily self-surpassing techniques. Stunned that she couldn't find any really healthy cookies and snacks, she decided to establish the blog madamelabriski.com and to write the book "Ces galettes dont tout le monde parle", which sold more than 40,000 copies in three months. She offers decadent solutions that are healthy, always without sugar and added fats, and especially always delicious. Her ambition is to change the world, one cookie at a time. Her motivation speaker business is called "21 grammes".
On the menu for the June 2 breakfast-conference will be a lobster omelette, pan fries, bacon, ham, fruit salad, toast, juice and tea or coffee.
All those wishing to attend the breakfast must purchase their ticket no later than May 26 at the Wellington Rural Action Centre at 48 Mill Road. The $25 tickets (taxes included) can be paid in cash, by cheque payable to RDÉE Prince Edward Island, or by credit card (in person or by phone). Any ticket inquiries can be addressed to Velma Robichaud at 902-854-3439, Ext. 228, or at velma@rdeeipe.org.
This breakfast, as well as the PEI Francophone book fair, is made possible thanks to contributions from the Government of Canada, the Government of PEI, the Quebec Government's Secreteriat of Canadian Intergovernmental Affairs, the French Language School Board, La Belle-Alliance, the PEI Arts Council and the Acadian and Francophone Chamber of Commerce of PEI.
-30-
CUTLINE: Mériane Labrie, better known by her nickname Madame Labriski, will be the guest speaker at a breakfast conference of the 2017 francophone book fair Friday, June 2, at 8:30 a.m. at the Centre Belle-Alliance in Summerside.

For more information:
Raymond J. Arsenault
Coordinator
Acadian and Francophone Chamber of Commerce of PEI
(902) 854-3439, Ext. 231
Raymond@rdeeipe.org