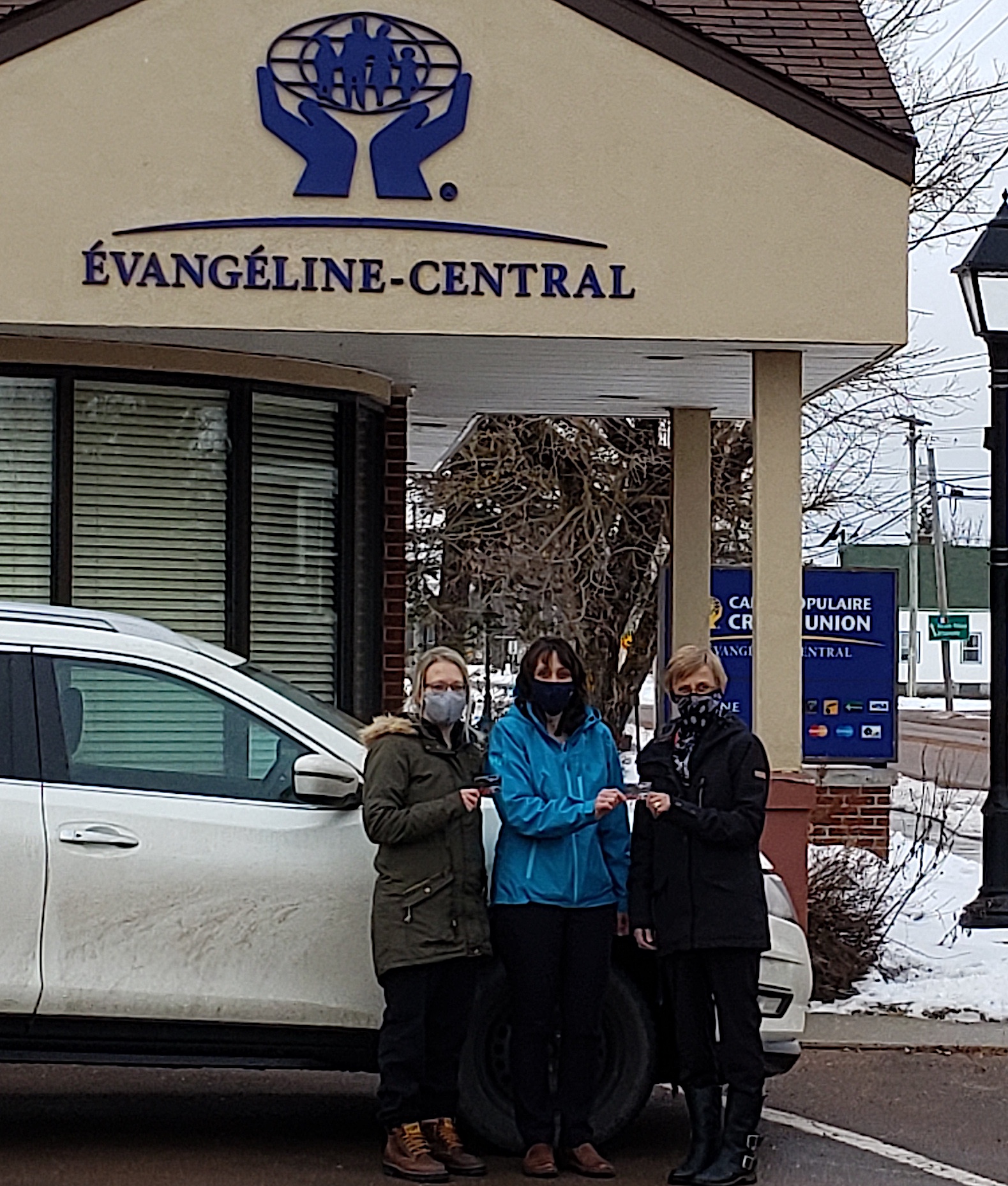 WELLINGTON – Jan. 29, 2021 – Wanting to recognize the exceptional devotion of the staff of Le Chez-Nous Co-operative's community care centre in Wellington, especially since the recent fire and displacement of both residents and staff, Évangéline-Central Credit Union has provided a $100 Esso gas card to each employee to help compensate for their additional mileage and travel time.
"We are grateful for all of you who are working hard under such difficult and extraordinary circumstances. Thank you for your efforts, flexibility, and kindness during these challenging times. We are certain that the many residents and their families that continue to rely on each one of you every day do appreciate it," said Alfred Arsenault, CEO of the Credit Union, in a note to each staff member.
He and the credit union's board of directors felt this was the least they could do to thank the hard-working staff for all of their additional efforts.
During the evacuation, the employees had to scramble to get the elderly residents out safely and promptly. These dedicated employees had to abruptly change their regular work routine, schedule and location for an undetermined amount of time. Their days are extended as they now have more than an hour of travel time added to their daily routine since most of the residents are now being lodged at Mill River Resort in Woodstock.
They continue to be a familiar presence for the residents; they're one of the few "normal" things that the residents are seeing during this transitional period (which is expected to last months). Since they are considered essential workers, especially in these pandemic times, taking time off is not an option. The addition of the displacement of the residents and the switching of workplaces has to be additionally stressful and exhausting.
But they kept doing their work with a smile, all while keeping the health and safety of their elderly clients at the top of their mind.
"The staff really came through and were all team players. The extra effort is really appreciated," noted Angèle Arsenault, board member of Le Chez-Nous.
-30-
PHOTO: Diane McInnis (centre), marketing officer with Évangéline-Central Credit Union, presents $100 gas cards to two employees of Le Chez-Nous Co-op, Marissa Arsenault (left), caregiver for the past five years, and Lucie Arsenault, assistant caregiver for the past 10 years, to thank them for their great commitment.
For more information:
Alfred Arsenault
CEO
Évangéline-Central Credit Union
902-854-2595
aarsenault@eccu.ca
Diane McInnis
Marketing Officer
Évangéline-Central Credit Union
902-854-2595
dmcinnis@eccu.ca