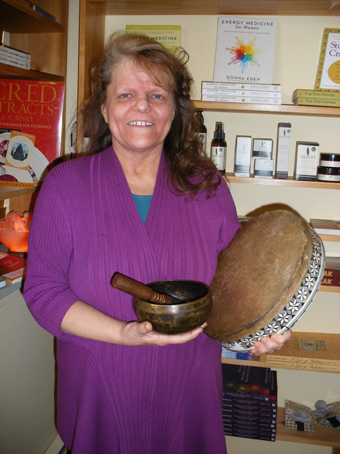 WELLINGTON, PEI – Dec. 5, 2012 – Twenty-five people learned several basic methods to prevent and reduce their level of stress during two lunch-and-learns Dec. 3 in Wellington and Dec. 4 in Charlottetown.
Holistic health practitioner Denise Arsenault from the Health Within Holistic Centre in Charlottetown, showed them several basic and easy exercises.
Some concentrated particularly on deeper breathing while others – such as the Emotional Freedom Technique (EFT) – suggested light tapping on some of the body's specific pressure points and repeating positive affirmations. Others still consisted of guided meditation.
The participants enjoyed her suggestions and said they would like to attend a full workshop to learn more of her techniques. The Acadian and Francophone Chamber of Commerce of PEI and the Wellington Rural Action Centre, who jointly organized the lunch-and-learns, will be looking to organize one or more workshops in the New Year.