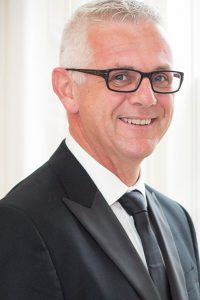 WELLINGTON – Feb. 5, 2018 – All French-speaking owners and managers of micro businesses, including those who operate home-based businesses without being officially registered, are invited to a special lunch-and-learn Wednesday, Feb. 21, at 12 noon to learn more about the types of expenses they can deduct when they prepare their income tax forms.
Blair J. Arsenault, a certified professional accountant from Abram-Village, will lead this hour-long workshop, to be held at the Wellington Rural Action Centre.
« This will be a very informal session for small businesses. It will consist of questions and answers related to the types of deductions you are allowed to make when you declare business income. We'll also speak about the type of documents that have to be kept to support these claims, » explains Arsenault. « Other information may be presented, depending on the questions that are asked. »
The Acadian and Francophone Chamber of Commerce of PEI, the Wellington Rural Action Centre and the CBDC Central PEI, who are jointly hosting this workshop, say that this session is ideal for people who sell products or offer services either full time or part-time out of their home under their own name or those who have very small businesses that they completely manage themselves.
« Some claims for business expenses – such as the purchase of supplies or stock for the business – are obvious. But others are a bit more complicated to understand and to determine, » says Chamber coordinator Raymond J. Arsenault. « Sometimes, a home-based business can claim expenses related to office and storage space or to business use of a personal vehicle. When and how much can one claim for these types of expenses? Our guest speaker, who has about 36 years of experience in the accounting field, will be pleased to answer such questions. »
The registration fee for the lunch-and-learn is $5 for Chamber members and $10 for non-members. This amount covers the session as well as the meal. Participants must sign up no later than Feb. 16 by contacting Josée Ouellette at josee@rdeeipe.org or at 902-854-3439, Ext. 228.
-30-
PHOTO: Blair J. Arsenault, Certified Professional Accountant
For more information:
Raymond J. Arsenault
Acadian Chamber coordinator
902-854-3439, Ext. 231
raymond@rdeeipe.org