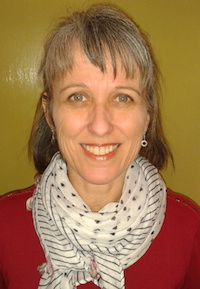 WELLINGTON – April 9, 2015 – All those who would like to learn yoga exercises and techniques to help reduce their physical and mental stress at the office are invited to attend a lunch-and-learn with yoga trainer Karen Langevin Monday, April 20, at 12 noon at the Wellington Rural Action Centre.
The Acadian and Francophone Chamber of Commerce of PEI and the Wellington Rural Action Centre are jointly offering this lunch-and-learn, which will be delivered in French only. A healthy lunch will be served following the exercises.
"Yoga is a well-known practice that is used to help realign the body and the spirit," explains Langevin. "Healthy postures that we learn in yoga help to balance the body. Yoga strengthens and tones muscles, increases pulmonary capacity, improves digestion, reduces backaches and calms physical and mental tensions, thereby improving concentration."
She notes that yoga used in the workplace transforms this ancient practice into practical exercises and tools that anyone can understand and use to attain better business results. Regular use of yoga can improve concentration, self-control, the decision-making process and communication. Yoga also helps business and organization managers to become more productive and to improve their performance.
"Mrs. Langevin's has designed this yoga session to include the use of a chair," explains Chamber coordinator Raymond J. Arsenault. "Participants will learn simple breathing techniques as well as healthy postures to tone and relax their tensed-up muscles, which were often caused by bad postures adopted in the workplace. Participants are not required to bring a yoga mat but they should wear confortable clothing."
Langevin began practicing yoga in 2004 after sustaining a lower back injury. She used it to complement her physiotherapy but she quickly realized that it gave her more than expected, including greater flexibility and strength as well as a better alignment and greater internal peace.
She received her yoga teaching certification from Yoga Ink in 2014 after investing 220 hours of training. Her objective was to offer yoga workshops in French in her home community of Charlottetown. Since last September, she has been teaching a weekly course in French, at the Health Within Holistic Centre. She hopes to be able to offer courses in French in Summerside as well over the next few years.
Those wishing to register for the lunch-and-learn are asked to contact Ève-Alexandra St-Laurent at the Rural Action Centre at (902) 854-3439, Ext. 228, or at eve@rdeeipe.org by April 16. The registration fee will be $5 for Chamber members and $10 for non-members.
-30-
CUTLINE: Karen Langevin will deliver a workshop on yoga at the office during a lunch-and-learn at the Wellington Rural Action Centre Monday, April 20.
For more information:
Raymond J. Arsenault
Coordinator
Acadian and Francophone Chamber of Commerce of PEI
(902) 854-3439, Ext. 231
Raymond@rdeeipe.org