ABRAM-VILLAGE – July 15, 2022 – As always, the Evangeline Area Agricultural Exhibition and Acadian Festival will entertain its crowds from Sept. 1 to 4 with a great variety of musical performances focusing on Acadian and folk music. But this year, the program will also include fantastic magic shows and mind-blowing science experiments.
« First of all, we will be pleased to welcome the very popular Acadian magician and illusionist, Rémi Boudreau, who has already performed a few times on the Island. He always mystifies and impresses his audiences with his tricks and magical ways, » says Jeanne Gallant, president of the Exhibition and Festival. « He will be performing two one-hour shows on our main stage at the Evangeline Recreation Centre in Abram-Village on Friday, Sept. 2, at 2:30 p.m. and on Saturday (Sept. 3) at 1 p.m. But earlier on those days, he'll also be walking the grounds doing smaller magic tricks here and there in the crowd to promote his official shows. »
A native of New Brunswick, this renowned illusionist has a personality that is professional, fun, energetic and comical. Using a large repertoire of illusions, Rémi impresses audiences across Canada with his highly interactive and entertaining show. He personally communicates with his audience to give them an exceptional and unique experience. Having performed over 1,800 shows during his career, Remi has elevated the art of magic to bring this form of entertainment to new heights.
« Imagine an extraordinary world where borrowed objects disappear, reappear and float in the air. Spectators will also witness the appearance of birds to great illusions on the stage. These modern illusions will make you question the perception of reality, » suggests its website.
MAD SCIENCE
The president points out that another new show is coming to the Festival this year: the « Sciences en Folie / Mad Science » shows (Maritime edition). These 45-minute science shows (presented on Saturday, Sept. 3, at 4 p.m. and Sunday, Sept. 4 at 2:30 p.m.) are aimed primarily at children and teenagers but are just as educational and entertaining for anyone who wants to learn and be amazed. « Our mission is to inspire children through science, while bringing a touch of imagination and curiosity, » reports their website.
« The experiments you will witness include dry ice, elephant toothpaste and many other experiments to amaze you, » concludes their promotional material.
MUSIC
As for the many musical performances that will take place over the weekend, only a few preliminary details are being revealed to pique everyone's curiosity.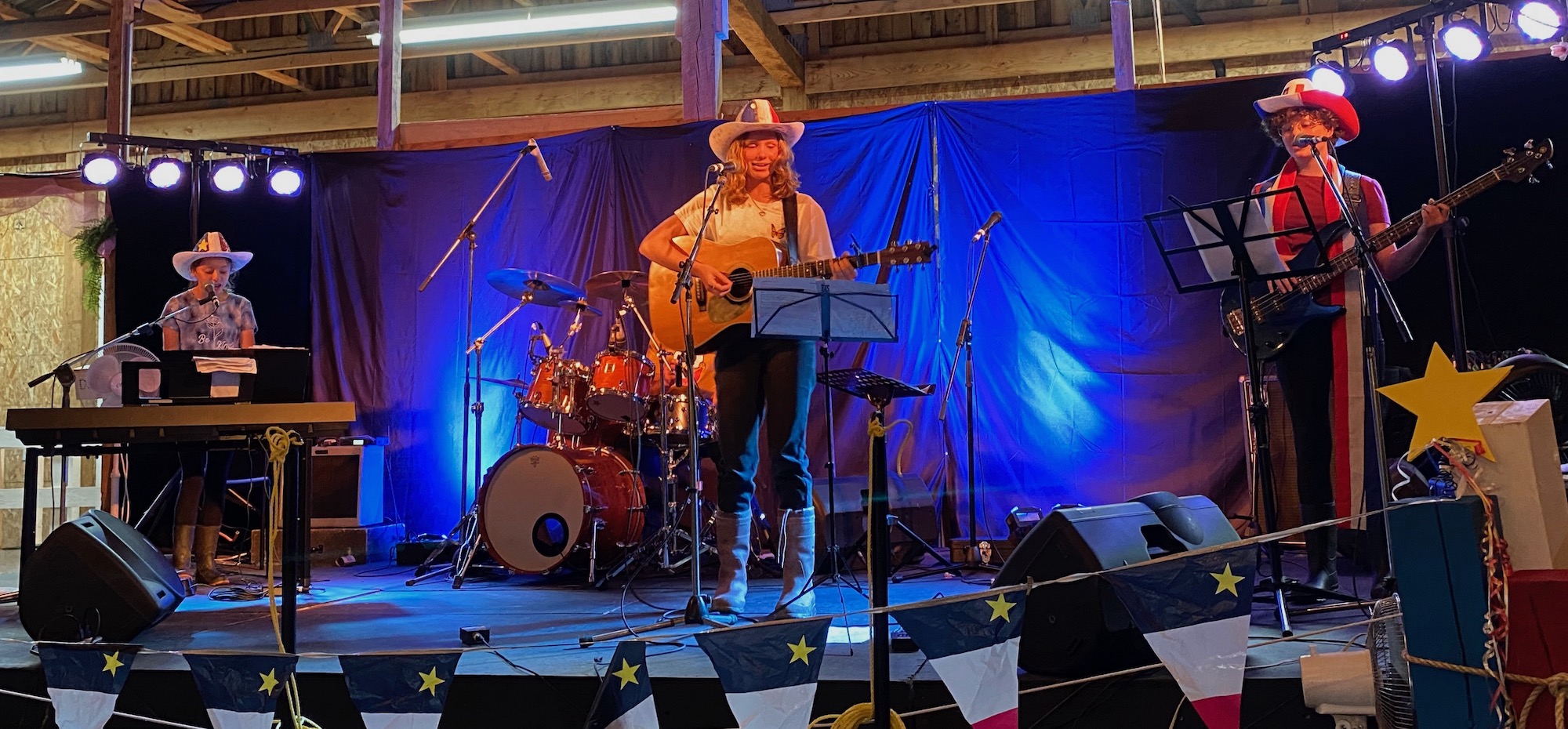 On Friday, Sept. 2, within the official opening ceremonies at 1:15 p.m., there will be a show to kick off the weekend. Jeannita Bernard, accompanied by the father-daughter duo Gary and Karine Gallant, will first sing the Festival's theme song and other songs. The duo will also accompany a performance by "En Route", a group of young girls composed of Mia MacInnes, Ella-Jane Adams and Muireann McGuire.
This will be followed at 2:30 p.m. by the provincial finals of the PEI Youth Talent Competition, organized in conjunction with the PEI Association of Exhibitions. Winners from the nine regional competitions will compete to determine a provincial champion.
Then there will be wonderful musical entertainment with Louise and Jonathan Arsenault at the « Festin acadien avec homard » dinner at the Village musical acadien at 5:30 p.m.
On Saturday, Sept. 3, the music will continue with a performance by the Jos Narcisse family at 2 p.m. on the main stage. Expect lots of fiddle tunes, stepdancing and lots of singing. The show will feature members of the older generation – Louise Arsenault (Gadelle, Les Girls, Barachois), Zelma Arsenault and Norman Gallant. Then there will be some of their children (like Jonathan Arsenault and Angie Arsenault) and their cousins, and even some members of the third generation.
The tradition of the Sunday afternoon fiddling concert, which dates back more than half a century, will absolutely continue this year. Starting at 2:30 p.m., a host of fiddlers will take the main stage to entertain the crowd with their traditional Acadian, Scottish and Irish tunes. Many stepdancers will also be dancing to these wonderful sounds.
The weekend will conclude with the Festival's fantastic closing show that will reflect the theme « Celebrating Our Community ». It will be a celebration of local talent, especially the artists who have shined this past year. Paul D. Gallant will be in charge of the artistic direction of the show, so everyone can expect quite a show.
-30-
PHOTO 1: Rémi Boudreau, the Acadian magician and illusionist from New Brunswick, will present two shows on the Acadian Festival stage as well as mini-shows on the Exhibition grounds on Sept. 2 and 3.
PHOTO 2: The Maritime edition of Mad Science / Sciences en Folie will present two shows of fantastic science experiments for children on Sept. 3 and 4 in Abram-Village.
PHOTO 3: Ella-Jane Adams, Mia MacInnes and Muireann McGuire, who make up the group "En Route", will perform on Friday, Sept.2 during the official opening of the Evangeline Agricultural Exhibition and Acadian Festival.
PHOTO 4: Several generations of the Jos Narcisse family, including the children of Alyre à Jos Narcisse Gallant (Norman Gallant, Louise Arsenault and Zelma Arsenault), will present a wonderful show of music, dance and song the afternoon of Saturday, Sept. 3.