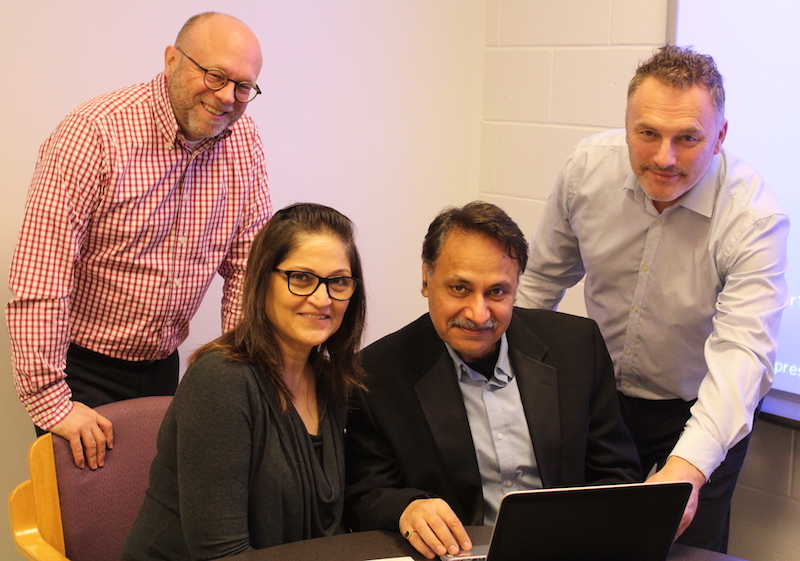 CHARLOTTETOWN – April 19, 2018 – Six Island businesses that have the ability to communicate in French are heading to Montreal April 23-27 to meet at least 64 Quebec buyers, either to finalize significant sales agreements and contracts or to offer them a wide variety of Island products.
Trip coordinator Robert Maddix, economic development officer with RDÉE Prince Edward Island, says he is very much looking forward to this fourth sales mission since five of the six participants are on their second mission and are getting ready to sign "extremely lucrative" contracts, some of them with major buyers.
"After our three first sales missions, we had calculated that the average sales volume per participating business was between $25,000-$28,000," he said. "But I get a feeling that after this particular trip, our average will increase dramatically!"
Here's a quick overview of the Island delegation and what they're seeking to accomplish:
Gagné Blueberries, actually on its third mission, will continue promoting and selling its fresh wild blueberries and will explore the potential of selling other PEI agricultural products, primarily potatoes;
Pam & Joe Handcrafted will return to continue selling its magnificent, unique hand-made jewelry;
Kaneshii Vinyl Press will pursue the promotion of its vinyl disc production service and will be looking to partner with performer agencies and recording studios;
Danso Bikes will be looking to increase its sales of bamboo bicycles, especially by targeting buyers from the public sector (municipalities, parks, police forces, etc.);
Top Feed will continue to promote its technological model for online food sales;
and Luther Lather Shaving Creamery, on its first mission, will seek new markets for its Island-made luxury artisan shaving cream.
Maddix notes that the RDÉE once again hired the consulting firm Clientis from Quebec to meet with the PEI participants and to schedule numerous meetings with potential buyers.
This mission (as were the three first ones) are made possible thanks to contributions from the Atlantic Canada Opportunities Agency and Innovation PEI. Participating businesses must still pay a portion of their travel expenses.
-30-
CUTLINE: Seated are Pam and Joe Aurora from the Pam & Joe Handcrafted jewelry shop, shown chatting with Francis Nappert, left, consultant with the Clientis consulting firm, and Jamie Blanchard, trade development officer with Innovation PEI, as they prepare to participate in the fourth sales mission du Quebec being organized by RDÉE PEI.
For more information:
Robert Maddix
Montreal sales mission coordinator
RDÉE Prince Edward Island
902-370-7333, Ext. 403
robert@rdeeipe.org