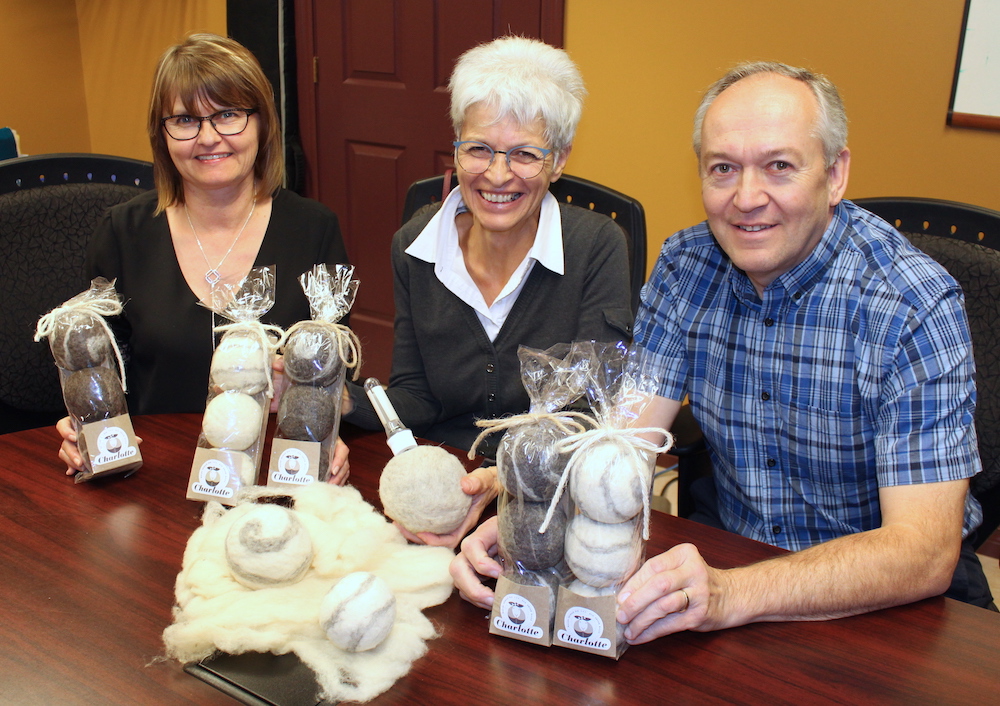 CHARLOTTETOWN – Oct. 19, 2018 – Six bilingual PEI businesses will be travelling to Montreal and Quebec City Oct. 22-26 to try to sell their products or services or to encourage Quebeckers to come visit the Island.
This will be the fifth Quebec sales mission that RDÉE Prince Edward Island has organized. All previous trips have been successful; so far, combined sales have totaled more than $1.65 million.
The 2018 fall mission will feature a few new elements.
"For a first time, we will be visiting two cities. In the past, we would only go meet with Montreal buyers but this time, we're also meeting people in Quebec City," explains mission coordinator Robert Maddix. "Secondly, in the past, we went there only to sell products and services. This time around, some of our participants – namely two tourist attractions – will participate to try to convince bus tour operators to bring groups of visitors to the Island next summer."
According to Maddix, the global intention of both types of participants is to increase their sales and thereby contribute to the provincial economy. For some, an increase in sales could represent the hiring of new staff or even the establishment of a new manufacturing plant.
"We have high hopes for our great delegation during this particular sales mission," he said. "We anticipate that they'll all establish solid contacts or negotiate some significant sales contracts."
Thanks to a continued collaboration with Innovation PEI and the Atlantic Canada Opportunities Agency, RDÉE PEI has once again retained the services of the consulting firm Clientis to meet with the Island's participating businesses and to set up business meetings with at least 12 potential Quebec buyers for each participant. Right now, some 80 meetings have been lined up.
Participants must pay 60 per cent of their lodging and transportation costs. All other expenses are covered by the project.
PRODUCT SALES
Atlantic Safety Wear (ASW), owned by Rouben and Vicky Edgar of Wood Island, is looking to sell Italian-crafted safety footwear bearing the Grisport brand. ASW has exclusive distribution rights on these products for all of North America. This year, the business has expanded its inventory to sell a complete line of mostly safety workwear (pants, jackets, shirts, underwear, gloves, hats, etc.)
Balles de séchage Charlotte, a business owned by Eva Arsenault that produces ecologically friendly, natural wool dryer balls (to reduce static and soften clothing), is already set up in Montreal but is looking to considerably expand its Quebec sales. Its link to PEI? First of all, the name of its mascot Charlotte comes from PEI's capital, Charlottetown. Secondly, Arsenault, who is originally from the Evangeline region buys all of her wool from MacAusland's Woolen Mill in Bloomfield. At present, her dryer balls are produced primarily in craft quantities but if she can considerably increase her sales, she would set up a production plant on PEI.
SERVICE SALES
Navigate Safety Food Solutions (Alexandre and Maureen Hanley) of Montague will participate to promote its safe food management systems development service (for restaurants and food processing plants). The company also conducts audits and inspections and provides training and coaching.
Kaneshii Vinyl Press (Ghislaine Cormier and Gidéon Banahene) will once again participate in the mission to continue promoting its vinyl record pressing operation.
TOURIST ATTRACTIONS
Angie Cormier, new owner of The Bottle Houses in Cape Egmont, will aim to promote her tourist attraction among tour bus operators. She'll talk to them about her three bottle houses, her flower gardens and her gift shop.
Representatives of the Acadian Musical Village in Abram-Village will visit the same type of operations to convince them to bring busloads of visitors to their dinner-theatres, restaurant, gift shop, art gallery and cultural village.
-30-

CUTLINE: Eva Arsenault, center, owner of Les Balles de séchage Charlotte (eco-friendly dryer balls) recently dropped by Wellington to discuss her business plans with Velma Robichaud from the Wellington Rural Action Centre and Robert Maddix, business development officer with RDÉE PEI. She and her son will participate in the Quebec sales mission to hopefully increase their sales, which could in turn lead them to set up a manufacturing plant on PEI.
For more information:
Robert Maddix
Coordinator of sales mission to Quebec
RDÉE PEI
902-370-733, Ext. 403
robert@rdeeipe.org