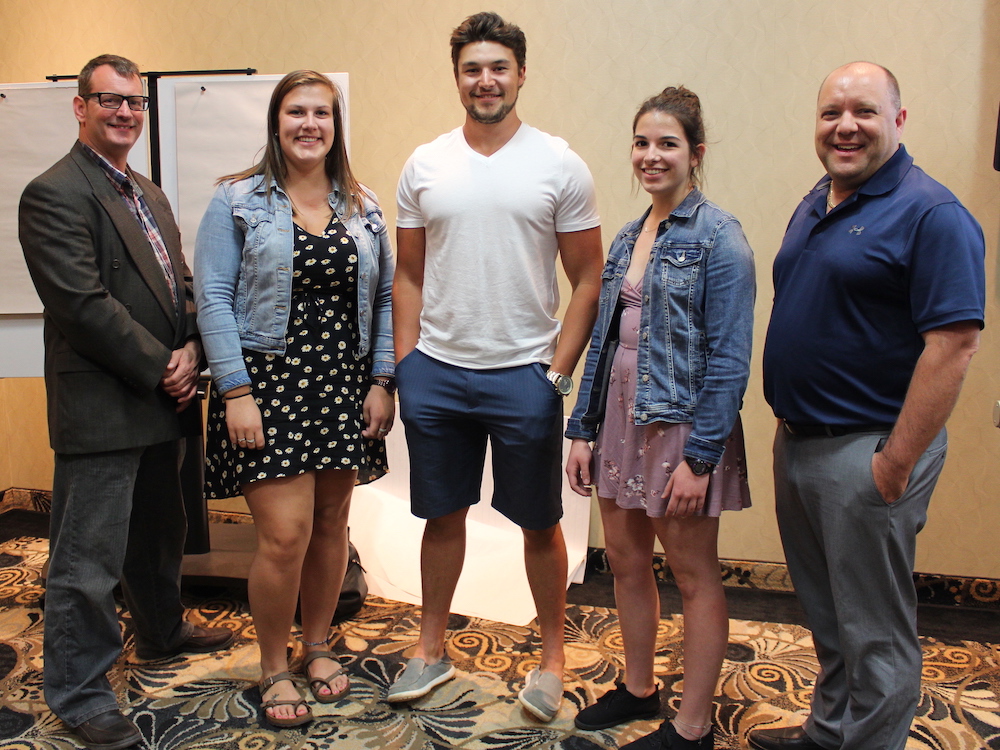 WELLINGTON – August 6, 2019 – Thirty Francophone teenagers and young adults from all over PEI, aged 15 to 30 years, will strengthen their leadership skills and thus their community involvement and volunteering, thanks to the new "Faut que ça grouille !" citizen engagement initiative launched by RDÉE Prince Edward Island Inc.
Participants, from all Acadian and Francophone regions of the province, include high school students, college and university students and young adults who are already in the labour market. These young people will gather for six weekend leadership camps to learn how to become better community leaders and to plan community projects or events. The youth will return to their respective regions to implement these new initiatives or support existing projects, thereby strengthening their communities.
This year-long initiative is funded by Employment and Social Development Canada, which is contributing $191,805 through its Canada Service Corps.
« Participants in our Faut que ça grouille ! citizen engagement program will have the opportunity to travel to different regions of the province to participate in our leadership camps, » explains Stéphane Blanchard, RDÉE PEI's youth development officer. « A variety of experts and professionals will provide them with training and conferences on self-awareness, financial management, qualities required for success, positive leadership, community networking, community involvement, the operation of boards of directors and participant contribution. Our youth will also visit the regions where they will meet with a number of community leaders. »
The young participants will also benefit from testimonials, practical exercises, role-playing and recreational activities.
Blanchard noted that most participants are already involved in their communities, so they will be able to share their experiences and skills with other youth in the program and even become their mentors.
The ultimate goal of this citizen engagement project is to encourage a better ongoing integration of youth in community leadership, thus providing a legacy for the generation that currently leads the communities. It also aims to offer communities an injection of fresh, modern and innovative ideas in order to continue their development.
-30-
CUTLINE: During a first gathering of the participants of the new "Faut que ça grouille!" citizen engagement program held in Summerside in early June, are, from left, Stéphane Blanchard, RDÉE Prince Edward Island's youth development officer, participants Cassidy Arsenault, Riley Arsenault and Emily McIsaac; and project coordinator Gilles Arsenault.
For more information:
Stéphane Blanchard
Youth Development Officer
RDÉE Prince Edward Island
(902) 370-7333, ext. 402
stephane@rdeeipe.org