Thanks to $329,066 federal contribution
SUMMERSIDE – Dec. 9, 2017 – From now until May 24, 2019, RDÉE Prince Edward Island's brand new Objectif Carrière Î.-P.-É. program (PEI Career Focus Program) will help integrate 28 postsecondary graduates into the Island workplace through paid internships lasting a maximum of 24 weeks.
This program was established thanks to a $329,066 contribution from the Career Focus Program, which is part of Government of Canada's Youth Employment Strategy. Bobby Morrissey, Member of Parliament for Egmont, officially announced the federal contribution on behalf of the Minister of Employment, Workforce Development and Labour, the Honorable Patty Hadju, Dec. 8 during a launching ceremony in Summerside.
"I am proud to highlight a project that provides youth with the opportunity to explore their professional interests while improving the skills that will help them land a job in their field of study. Projects like this enable young Canadians to turn their ambitions into reality," said Morrissey.
"This program is aimed at young adults under 30 years of age who, ideally, can express themselves in French and who would be interested in returning to or staying on Prince Edward Island to build their career," said Bonnie Gallant, executive director of RDÉE PEI (the provincial francophone economic development council), during the launching ceremony.
Objectif carrière Î.-P.-É. is, first and foremost, designed to raise the awareness of PEI postsecondary graduates about the economic and cultural wealth and possibilities of their region and to show them that it is possible to make a life and career for themselves here on the Island. It offers participants the opportunity to obtain work experience in their field of study and discover employers and employment opportunities available on PEI.
RDÉE PEI is serving as community coordinator for the program's 84-week duration. Over this period, the program will be delivered to seven groups of young adults, with an average of four people per group. The first group has begun its internships. Recruiting has begun for the second group, which is slated to kick off in January.
ORIENTATION AND WORK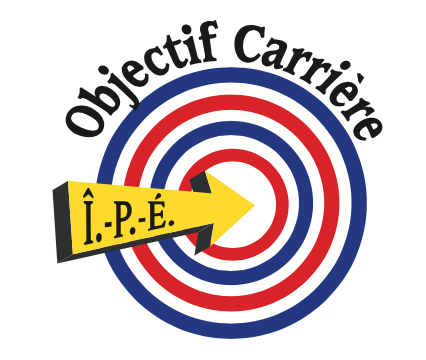 Participants first get a week of orientation. Through speakers, testimonials and site visits, the participants meet key stakeholders from Anglophone and Francophone communities. They are also provided with information on the various organizations that can help them establish a business or provide them with information on the steps to be taken to settle on Prince Edward Island.
The search for an internship location is then conducted in partnership with program coordinator Carol Richard. Participants are directed towards an employer working in their field of studies. The objective is obviously to offer participants the opportunity to acquire new skills and experience that will be required in their career. They are also provided with the opportunity to build a network of people who work in their field.
The program will also support employers by providing them with a skilled employee and a reimbursement of a portion of this person's salary for the duration of the internship. These employers will be encouraged to permanently hire the employee once the internship period is completed.
To determine if a young person or an employer may qualify to participate in the program or to fill out the application form, please visit the web site http://objectifcarriereipe.ca/home .
This new program is somewhat similar to RDÉE PEI's PERCÉ internship program. However, PERCÉ is directed to youth who are still in college or university; their 12-week placements take place exclusively in the summer. Contrarily, Objectif carrière Î.-P.-É. is delivered year-round to people who've completed their studies.
-30-
CUTLINE: Bobby Morrissey, Member of Parliament for Egmont, coordinator Carol Richard, centre, and Bonnie Gallant, executive director of RDÉE Prince Edward Island, officially launched the new Objectif carrière Î.-P.-É. internship program Dec. 8 in Summerside.

For more information:
Stéphane Blanchard
Youth Development Officer
RDÉE Prince Edward Island
(902) 370-7333, Ext. 402
stephane@rdeeipe.org