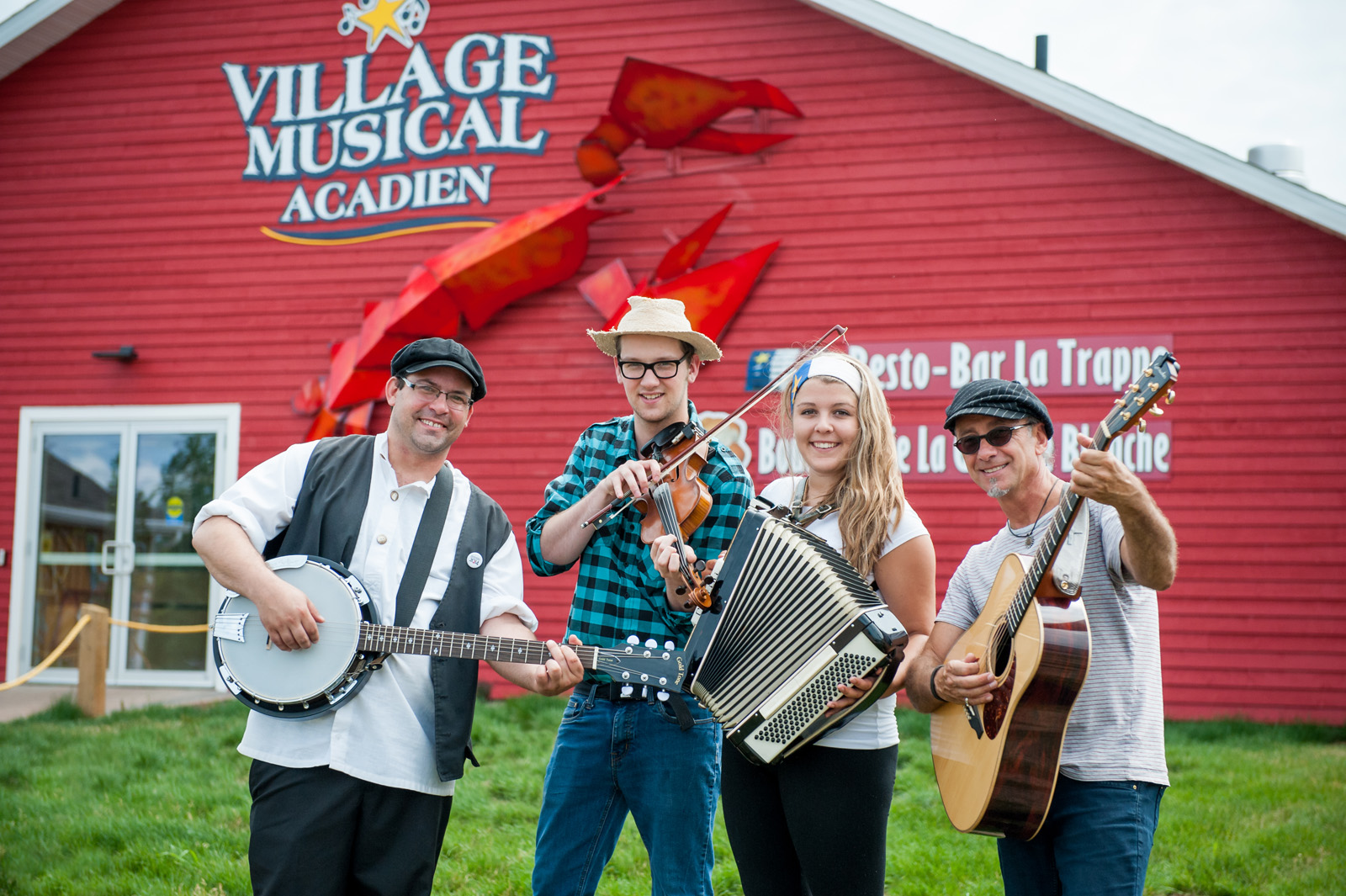 ABRAM-VILLAGE – Aug. 18, 2020 – Atlantic Canadian visitors, including those from PEI, are being invited to take advantage of a new package deal featuring a number of Acadian tourist attractions from the Evangeline area that are all members of the national Heritage, Culture and Tourism Corridor.
"Come and discover The Treasures of the Evangeline Region, with its varied attractions and spectacular and peaceful seaside scenery. Discover the Bottle Houses and its beautiful gardens, traditional music and an Acadian meal at the Village musical acadien, and the making of cheese curds at the Island Artisan Cheesehouse before enjoying a delicious seafood meal at La Lobster Shack à Gilles à Alva restaurant," notes a descriptive text on the national Corridor website.
"No stay is complete without a visit to the PEI Acadian Museum to explore the many treasures of Acadian culture and heritage through its various exhibits and the Acadian Research Centre of PEI.
After a pleasant day, you are invited to return home to Chez Yvette B&B where you will be warmly welcomed."
This package Includes:
• Two nights stay at Chez Yvette Bed & Breakfast in Urbainville for two people;
• A delicious breakfast every morning of your stay;
• Visit to the Bottle Houses and beautiful gardens in Cape Egmont for two adults;
• Meals for two people at Le Lobster Shack à Gilles à Alva restaurant in Mont-Carmel (open Thursday to Sunday from 12 noon to 8 p.m.);
• Music and traditional Acadian meal for two people at the Acadian Musical Village in Abram-Village (open Wednesday to Sunday from 11:30 a.m. to 7 p.m., with music at 1 p.m. on the terrace);
• Visit for two people at the Island Artisan Cheesehouse in Mont-Carmel for the making of cheese curds (by appointment only);
• A visit to the Acadian Museum of PEI in Miscouche for two adults;
• 3 bags of SQUEAK-ies cheese curds;
• Two Acadian gift pins to remind you of your stay;
Please note: The minimum stay for the package is two nights. All guests are free to add as many nights as they wish to their package.
Package Cost: For two people – $369.00, taxes included.
Contact: Chez Yvette; email: yvetteandgerry@hotmail.com;
Phone: 1-902-854-2966; Website: www.chezyvette.ca
Two other francophone package deals that are available this summer feature the Farmers' Bank of Rustico and the Roma at Three Rivers national historic sites. Consult the PEI section in the portal corridorcanada.ca.