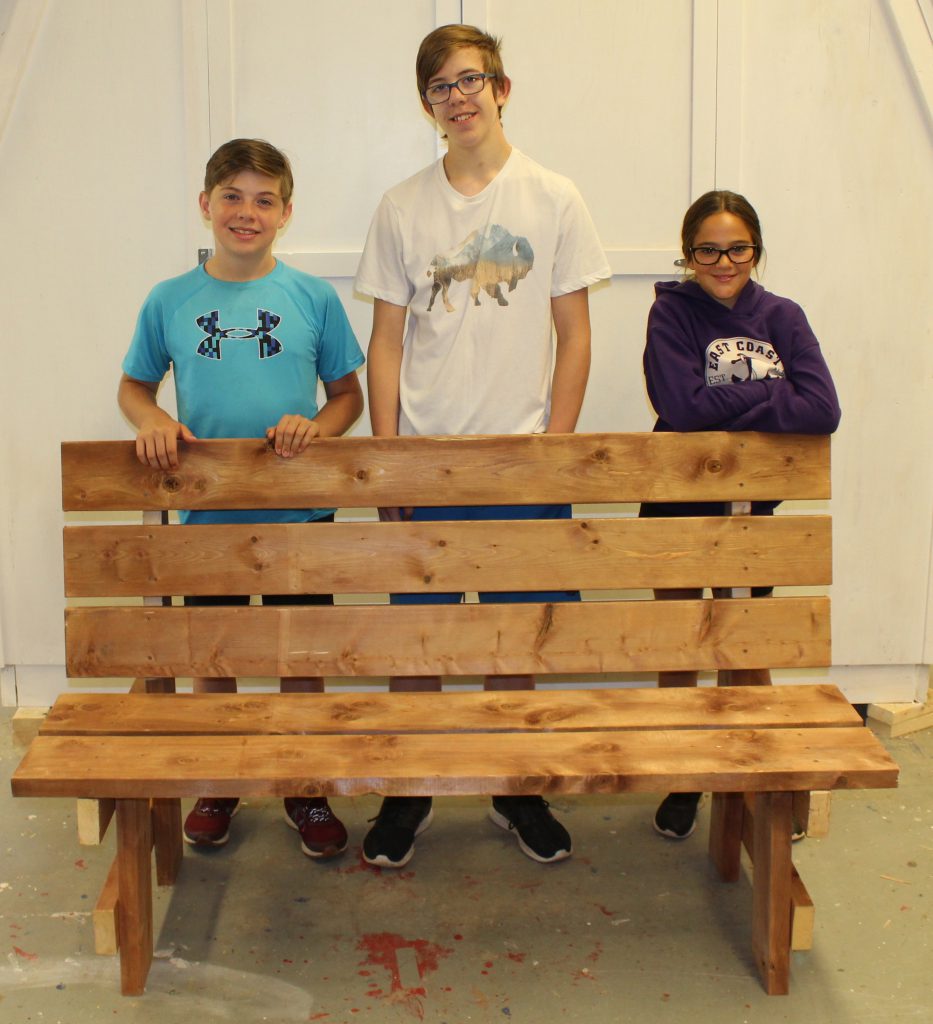 ABRAM-VILLAGE – July 11, 2019 – The worker-members of "The Hard Workers » Youth Service Co-op are organizing a « CSJ Lottery », offering as first prize a beautiful, varnished park bench they built themselves. The profits will help cover administrative expenses of the co-operative, which operates during the summer months.
The second prize will be two weekend passes for the Evangeline Area Agricultural Exhibition and Acadian Festival (which takes place at the end of August). The third prize will be a RDÉE PEI bag containing a variety of promotional items.
Tickets will sell for $5 each or five for $20. Members will sell them at various locations in the Evangeline region. Alternatively, you can order them by calling 902-854-3439, ext. 228, or by sending an email to frederique@rdeeipe.org or frederique@rdeeipe.org. Only 200 tickets will be sold so the chances of winning one of the three prizes are very good. The draw will be held on Aug. 15th so be sure to get your tickets before that date.
In the photo, from the left, are three of the co-op's worker members, Ramsay Gallant, Briley Cameron and Danika Richard, showing off their lottery's first prize.