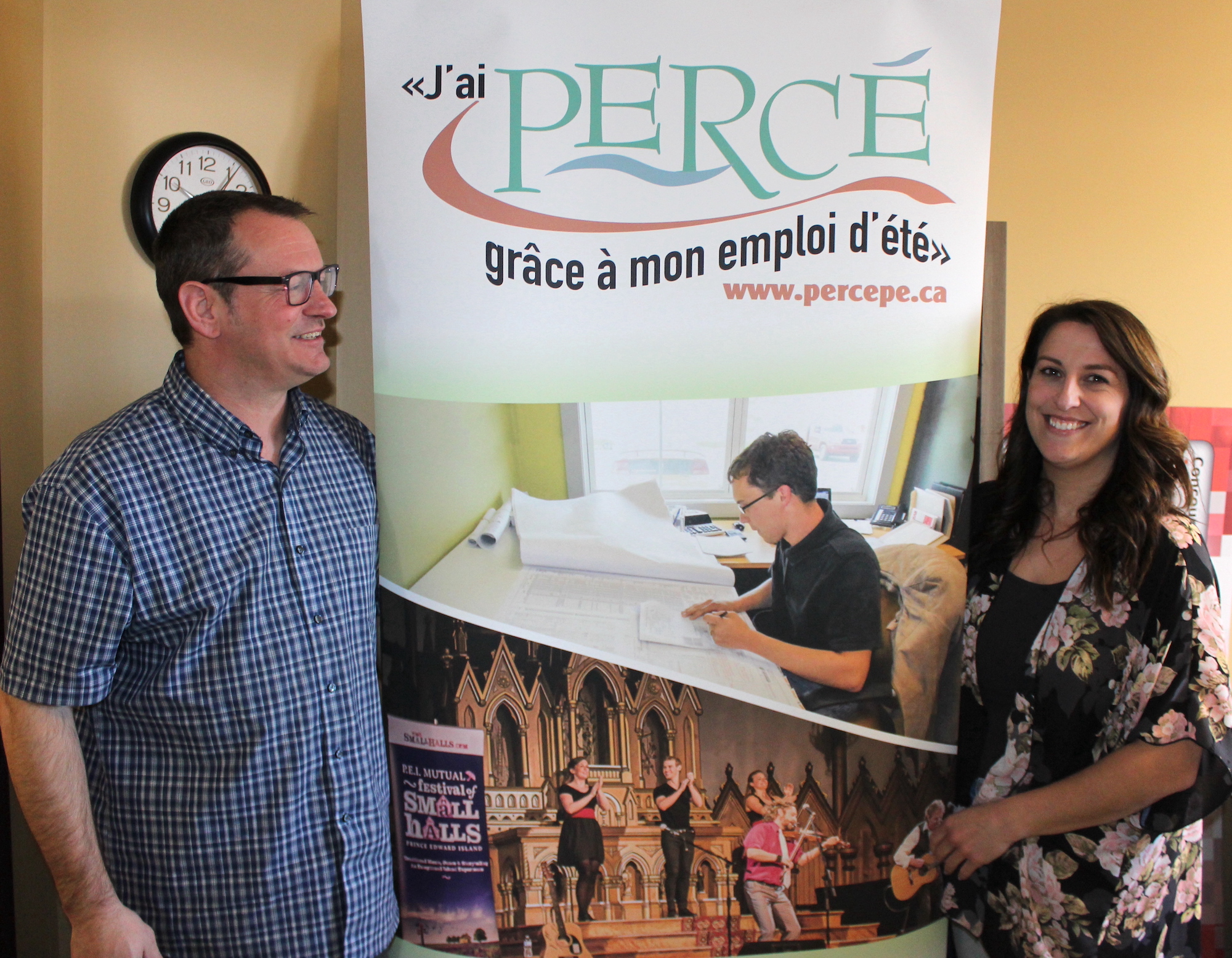 WELLINGTON – Feb. 11, 2022 – « Past participants of our internship program consistently tell us that the biggest benefit they received from participating in PERCÉ was not the fact that they were able to earn money working during the summer, but rather that the program provided them with a very important foot in the door for a future career in their industry, » says Julie Gallant, RDÉE Prince Edward Island's youth development officer, who oversees the program.
« They also greatly appreciate the fact that they were able to literally work hands-on in their field of study, often in very advanced fields, even though they had not yet completed their studies. In most cases, they wouldn't even have been able to access these positions without our program, » she adds.
That's why Gallant strongly encourages all Island post-secondary students (Francophone and Anglophone), regardless of where they study (here or out of province), to apply to the program before the March 31 deadline.
10-12 WEEKS OF WORK
« We will help you find a summer job, for 10-12 weeks, paid at competitive salary for your industry, here on the Island, in your home province. You will have the opportunity to build a network of important contacts in your industry. All of this will give you a significant advantage over your competitors when trying to find a job after you graduate from college or university, » says Gallant. « We've already seen cases of employers, very impressed with their interns, keeping their summer employees after the internship is over or hiring their intern permanently when he or she completed their studies a year or two later. »
In addition to all of this, this year's 35 participants (five more than last year because of the program's continuing success) will no doubt develop great friendships with each other during the joint training and orientation days. Topics such as self-awareness, job readiness and discovering Island career opportunities will be addressed, with some sessions offered in person and others via video conferencing.
A short promotional video was produced two years ago to further explain the program: www.youtube.com/watch?v=bBtqSc9G3QQ
The overall goal of the PERCÉ program is to encourage these post-secondary students, after graduation, to come to the Island permanently to make a life and career for themselves. In fact, more than 80 per cent of participants eventually settle on the Island.
For more information or to apply, please visit www.percepe.ca/. Any questions can be sent to perce@rdeeipe.org.
-30-
PHOTO: Stéphane Blanchard, RDÉE Prince Edward Island's assistant executive director, and Julie Gallant, RDÉE's youth development officer, invite all post-secondary students to submit their application for the PERCÉ internship program immediately.
For more information, please contact
Julie Gallant
Youth Development Officer
Responsible for the PERCÉ program
RDÉE Prince Edward Island
902-854-3439 ext. 227
ignition@rdeeipe.org