WELLINGTON – June 21, 2017 – With a mission to support entrepreneurial and community economic development within the Acadian and francophone communities of PEI, RDÉE Prince Edward Island continues to play an important role in growing the Island economy.
The governments of Canada and PEI encourage students to stay and work on the Island after graduation, and the RDÉE's summer student internship program for bilingual and francophone students supports that goal.
Bobby Morrissey, Member of Parliament for Egmont, on behalf of the Honourable Navdeep Bains, Minister of Innovation, Science and Economic Development and Minister responsible for the Atlantic Canada Opportunities Agency (ACOA), and the Honourable Sonny Gallant, Minister of Workforce and Advanced Learning, today announced support for RDÉE Î.-P.-É. Inc. to deliver its 2017 PERCÉ summer employment program.
ACOA will provide a non-repayable contribution of $97,950 through its Business Development Program (BDP). The Government of PEI will provide $47,000.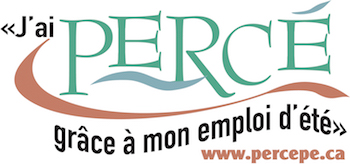 This summer marks the 14th edition of the PERCÉ program. The popular program, now nationally recognized, was designed to retain young Islanders once they graduate from their field of study. A total of 30 students have been approved for the 2017 program, which includes a week-long training session on employment skills. The 12-week paid summer internship program provides valuable work experience and offers the opportunity to make business connections for future employment.
THREE PERSPECTIVES
"The Government of Canada continues to invest in the future of young adults. I am pleased to announce support for PERCÉ, a program that offers benefits to program participants, PEI businesses, and the provincial economy. RDÉE offers a rewarding experience to francophone and bilingual students and encourages them to begin their careers on the Island," notes Egmont MP Bobby Morrissey.
"Now, more than ever, it is extremely important that we support initiatives that encourage Islanders to pursue careers right here on Prince Edward Island. As our population ages, we must make strides to build the workforce of the future, and ensure that our economy continues to grow in the face of changing demographics. We are very pleased to support PERCÉ as it aligns with these goals," adds Workforce Minister Sonny Gallant.
"RDÉE Prince Edward Island is very fortunate to be able to rely on ACOA and the Province of Prince Edward Island to fund this internship program. We are very pleased to continue our work in helping a new generation of young professionals join the PEI workforce and curbing the exodus of our youth to larger cities in central Canada. We think that we found a successful formula, as demonstrated by the high retention rate," adds RDÉE PEI president Jeannette Arsenault.
In fact, she noted that 82 per cent of former participants have settled on PEI or are on the verge of coming back.
-30-
CUTLINE: Bonnie Gallant, left, executive director of RDÉE Prince Edward Island, and Carol Richard, assistant coordinator of the PERCÉ internship program, graciously welcomed the federal and provincial funding announcement for the program. RDÉE PEI will coordinate up to 30 internships for PEI postsecondary students this summer.
Contacts:
Chris Brooks
Director of Communications
Atlantic Canada Opportunities Agency
902-566-7569
Katie MacDonald
Senior Communications Officer
Workforce and Advanced Learning
902-314-3996
Bonnie Gallant
Executive director
RDÉE Î.-P.-É. Inc.
902-854-3439, Ext. 232