In presentation to pre-budget consultations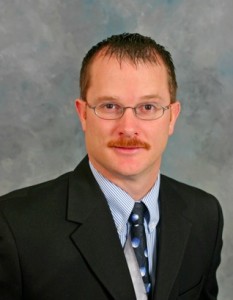 CHARLOTTETOWN, PEI – Feb. 15, 2012 – RDÉE Prince Edward Island Inc., the provincial francophone economic development council, is urging the Provincial Government of PEI to keep supporting and promoting business and economic development since "a healthy economy ensures that every other sector of life also remains healthy".
RDÉE president Martin Marcoux recently made that request, on behalf of the province's francophone business and economic development sector, in a written brief submitted to the province during its pre-budget consultations.
"When times are hard economically and when people don't have jobs, they spend less on everything. They aren't able to support cultural events and can't buy as many cars, furniture, appliances and groceries. In that type of situation, it ends up costing government more in social service assistance, health care and so on," he said. "So, regardless of what kind of cuts government has to make in its spending in the next year, the bottom line is that government has to ensure that Island businesses have good bottom lines."
Marcoux notes that francophone business organizations, such as the RDÉE, the Acadian and Francophone Chamber of Commerce, the Conseil de développement coopératif and the Baie Acadienne Development Corporation, were established not to operate outside of the Island society, but rather to contribute an added value to the PEI society and the PEI economy as a whole.
"The fact that we have a second language provides an added attraction for francophone tourists to visit the Island and for francophone clients from other provinces or countries to deal with our PEI businesses. Bilingualism is definitely a huge asset in today's business world," the president said.
Marcoux said the francophone economic sector's contribution to the province is "literally in the hundreds of millions" and therefore must be recognized.
"We have a great work ethic, we work together to develop community projects and we get things done. What we're asking of you today is to keep providing us with the proper economic atmosphere so that we can keep contributing to our beautiful Island way of life and our economic prosperity."
RECOMMENDATIONS
"We strongly believe that government must continue to support vital pillars of our economy that have been built up with great effort over the years," noted Marcoux.
He therefore recommended:
That education, from kindergarten to postsecondary studies and continuing education, in both languages, remain a major priority for the province;
That internship programs, such as PERCÉ, be retained to encourage PEI postsecondary students to stay or return to the Island to start a career;
That the province's new Rural Action Centers be maintained and further developed to provide supports for entrepreneurial and community development;
That support to the tourism industry be maintained because of its huge role in job creation and economic spinoffs;
That all programs designed to support co-operative development be retained;
That more incentives be provided for small and medium-sized businesses to expand and increase their sales so that they will contribute more to the Province's tax base;
That immigration continue to be a major priority as an efficient method of increasing the Island population and filling many vacant positions and;
That the Acadian and Francophone Affairs Division be maintained and that a revised French Services Language Act be enacted.
-30-
For more information:
Martin Marcoux
President, RDÉE PEI Inc.
(902) 370-7333