Two entrepreneurial competitions to be launched
SUMMERSIDE – Sept. 15, 2022 – French-speaking businesspeople interested in learning more about sustainable development, including its « profits, people and planet » concepts, are invited to attend the free Entrepreneurs' and Co-operators' Morning Conference on Tuesday, Oct. 18, at 8 a.m. at the Centre Belle-Alliance in Summerside. Two major entrepreneurial competitions taking place over the next few months will also be launched during the event.
The morning, which will include a buffet breakfast, will serve as the kickoff to Co-op and Small Business Week, which runs Oct. 16-22. The event is presented and sponsored jointly by the Acadian and Francophone Chamber of Commerce of PEI (CCAFLIPE), RDÉE Prince Edward Island, the Wellington Rural Action Centre and CBDC Central PEI.
« The national themes of Co-op Week and Small Business Week both touch on sustainable development, while integrating the principles of innovation, inclusion, solidarity and responsible development. Furthermore, the RDÉE is getting more involved in this sector and is preparing to launch a new sustainable development accompaniment project for francophone businesses and organizations. For all these reasons, we decided this year to explore this theme further during our Entrepreneurs and Co-operators Morning Conference, » explains Raymond J. Arsenault, CCAFLIPE's event coordinator.
GUEST SPEAKER
The morning's keynote speaker will be Israel Poulin of Charlottetown. Originally from Quebec, an entrepreneur and MIT student, Poulin moved to the Island with his family in 2020. Armed with a passion for entrepreneurship and the environment, the businessman (now a sustainability trainer and speaker) helps companies and organizations transition to more environmentally and people-friendly business practices, while aiming to optimize business performance and value and ensure sustainability.
As the owner of a distribution center, a zero-waste store, an export business and a service company, Poulin has acquired considerable experience in starting and managing businesses.
THE CONFERENCE
During his 45-minute conference, Poulin will first offer a general introduction to the principles of sustainable development.
« Sustainable development in business is about contributing to economic prosperity, healthy ecosystems and empowered communities, » he explains. « Sustainable development is achieved when industrial or entrepreneurial development subscribes to the three principles of economic efficiency, social equity and environmental responsibility. »
« There will be plenty of business opportunities, funding and demand for companies that adopt good practices in the area of sustainable development. Expect that, very quickly, this will become a necessity in the business world, » points out Poulin. He will explore the risks and opportunities presented by the emerging requirements of sustainability and how businesses can prepare for these changes.
He will also briefly discuss the soon-to-be-launched « Toward Sustainable Change in Atlantic Canada » accompaniment project for francophone small and medium-sized businesses and organizations in the province.
LAUNCHINGS AND PRESENTATIONS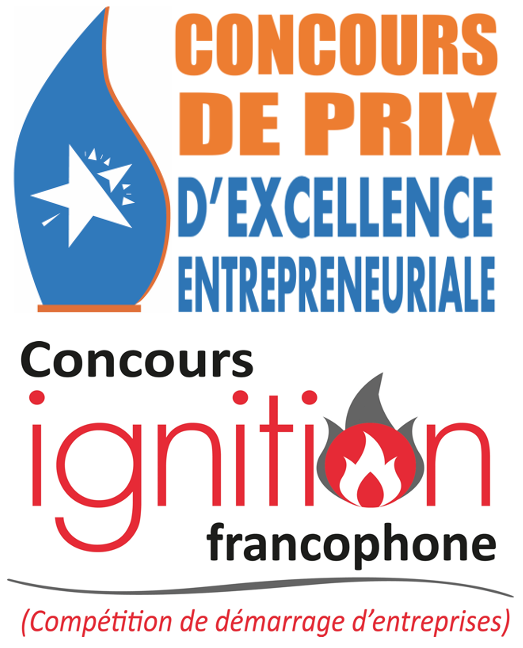 During the morning conference, the CCAFLIPE will launch its Entrepreneurial Excellence Awards Competition to invite nominations for the awards it will present at its 2023 Entrepreneurs' Gala next spring. It will also invite nominations for inductions into its PEI Acadian and Francophone Business Hall of Fame.
The Ignition Francophone Contest coordination team will also launch the 2023 edition of its entrepreneurial development contest. In recent years, the contest has offered an investment of $25,000 to a deserving business.
In addition, the day's organizers will have the opportunity to make brief remarks at the beginning of the session. During the luncheon, the Chamber of Commerce will showcase the video clips from its « Buy Local » video series in support of the "Love Local, PEI » campaign. There will also be draws for door prizes.
REGISTRATION
To participate in the morning conference (from 8 to 10:30 a.m.) free of charge, simply register no later than Oct. 11 by contacting Josée Ouellette at josee@rdeeipe.org or 902-854-3439. Please note that all presentations will be given in French.
-30-
PHOTO: Israël Poulin of Charlottetown, speaker at the francophone Entrepreneurs' and Co-operators' Morning Conference, Oct. 18 in Summerside, will explain the concept of sustainable development and how participants could benefit from it.
For more information, contact
Raymond J. Arsenault
Event Coordinator
Acadian and Francophone Chamber of Commerce of PEI
raymond@rdeeipe.org
902-960-1285