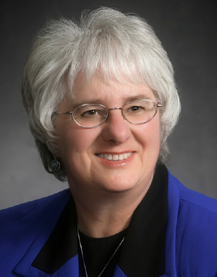 CHARLOTTETOWN, PEI – Feb. 24, 2013 – The spokesperson for the Acadian and Francophone Chamber of Commerce of PEI, Jeannette Arsenault, has recently been named recipient of the Queen's Diamond Jubilee Medal for her vast contribution to the business world.
In addition to being cofounder and co-owner of Cavendish Figurines and representatives of the Acadian Chamber, she was also president of the Summerside Chamber of Commerce several years ago. She now sits on the RDÉE PEI board of directors and has sat on and chaired a host of other committees and boards.
Twice, her business was named provincial winner of the Lauriers de la PME Award and therefore finalist of the national Lauriers competition. In 2003, Jeannette was recognized by the Women's Executive Network as one of the "101 Most Powerful Women in Canada".
So congratulations to our dear Jeannette (who has been nicked "The Most Photographed Woman on PEI").