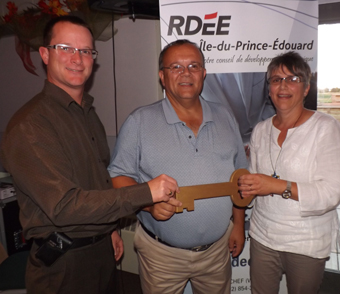 CHARLOTTETOWN – Oct. 5, 2013 – The Carrefour de l'Isle-Saint-Jean in Charlottetown warmly welcomed its two new tenants, RDÉE Prince Edward Island and la Fédération culturelle de l'Î.-P.-É., during an Oct. 4 official opening ceremony for the offices of the two organizations in a newly expanded section of the Carrefour.
The ceremony was held during a "5 to 8" reception hosted jointly with the Acadian and Francophone Chamber of Commerce of PEI on the occasion of the Festival de la rentrée.
Carrefour president Émile Gallant (centre) handed over a large symbolic key to RDÉE president Martin Marcoux and cultural federation secretary-treasurer Louise Daigle.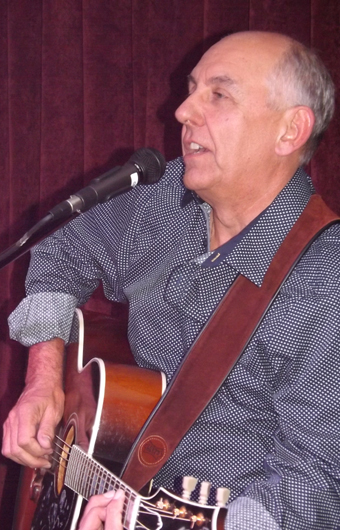 The new tenants say they are very pleased with their office space, which place them directly within Charlottetown's francophone community.
Popular Nova Scotian performer Ronald Bourgois entertained the more than 50 people who attended the evening.