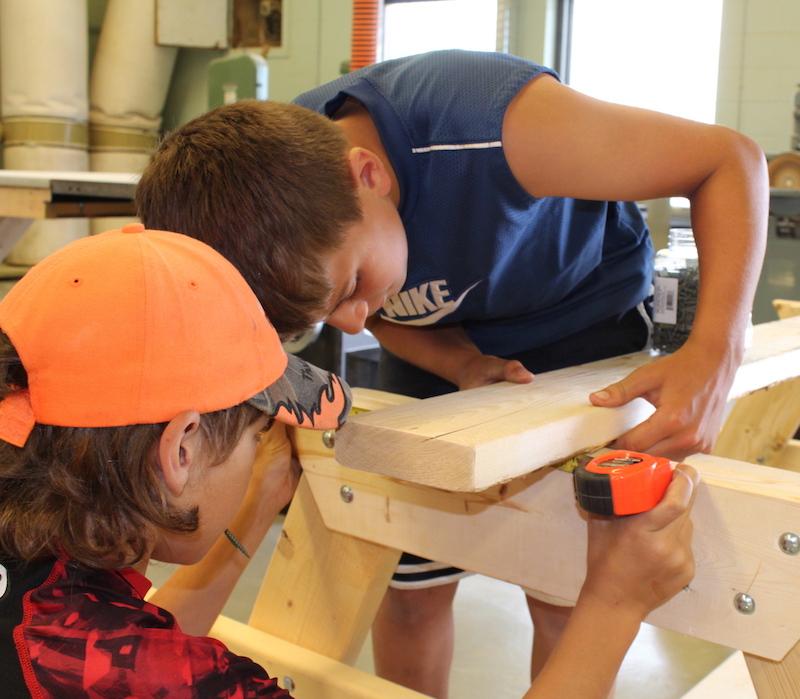 ABRAM-VILLAGE – June 13, 2018 – The Hard Workers Youth Services Co-op is recruiting young bilingual workers from the Evangeline region, aged 12-17 years, who are interested in becoming members of the co-op and doing some odd jobs to gain work experience and a bit of spending money this summer.
The youth will offer the local community a variety of services, based on the skills of the members. For example, these could include lawn mowing, painting, babysitting, gardening, a bit of carpentry, car washing, garage cleaning, etc., usually for a few hours or a few days at a time. Members will of course be paid for their work.
As members of a worker co-op, the youth will also get the opportunity to learn how to:
• Establish and operate a board of directors;
• Learn the basic concepts of co-operative entrepreneurship;
• Create and operate various sub-committees;
• Manage the co-op's budget;
• Market and promote the co-op.
All interested youth are urged to fill out the online application form at https://garago.net/forms/csj by June 27. Those requiring more information may contact Stéphane Blanchard at 902-370-7333, Ext. 402, or at stephane@rdeeipe.org.
The youth will be interviewed June 28 or 29 so that leaders may determine which applicants are most ready to invest themselves into the project. A maximum of 14 people will be retained.
Those who are chosen will then get training July 3-4. Then, July 5 at 3 p.m., the co-op will hold an official launching of its 2018 edition in Abram-Village.
This program is delivered by RDÉE Prince Edward Island in collaboration with La Fabrique entrepreneuriale du Québec and the Coopérative de développement regional – Acadie.
-30-
CUTLINE: Tyson Short, left, and Brady Corkum, two of the worker-members of The Hard Workers Youth Services Co-op, are seen building a picnic table during the summer of 2017.

For more information:
Stéphane Blanchard
Youth Development Officer
RDÉE Prince Edward Island
(902) 370-7333, Ext. 402
stephane@rdeeipe.org