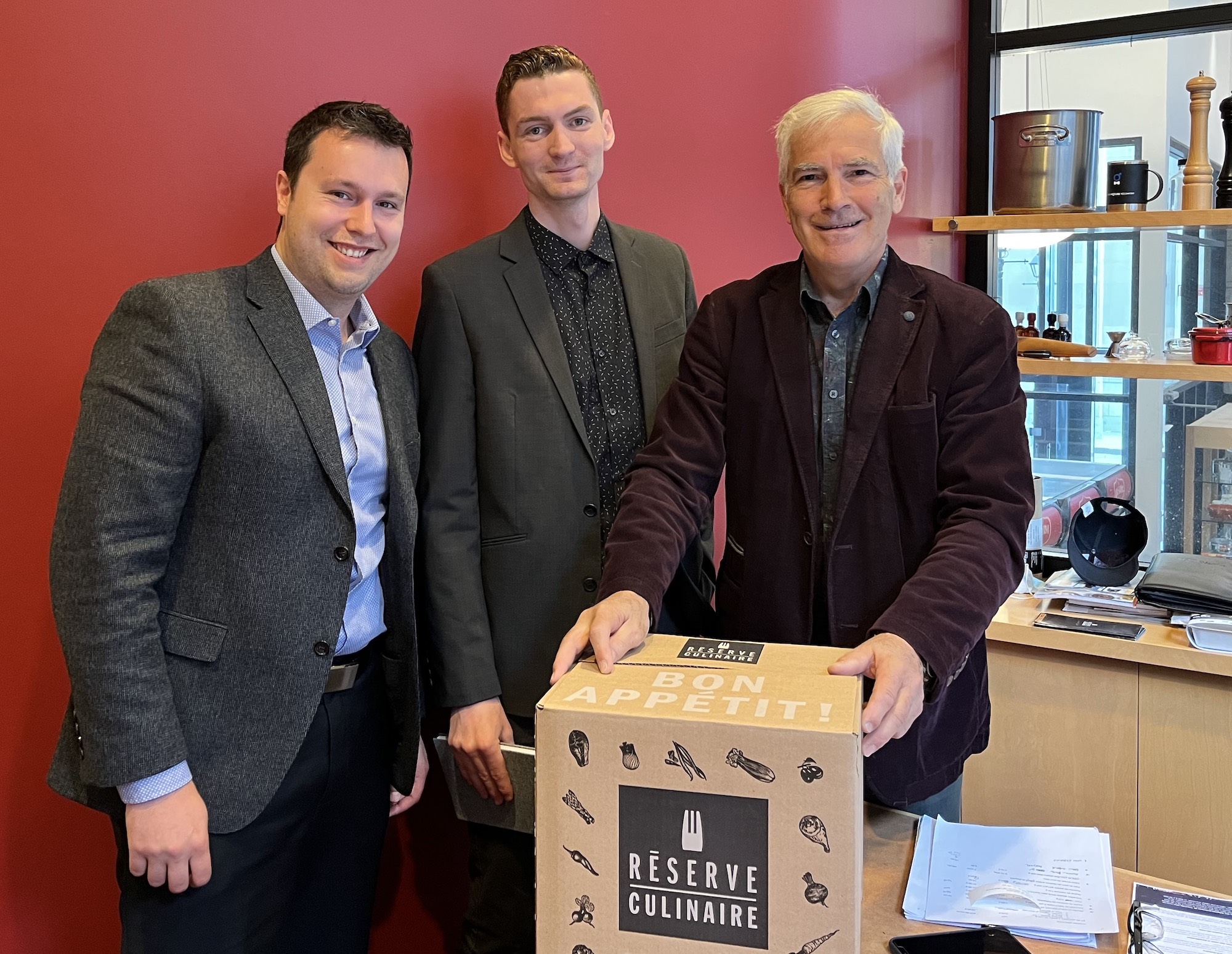 CHARLOTTETOWN – July 5, 2023 – Contrary to the old saying, the number 13 doesn't bring bad luck, but rather good luck – at least for the nine companies that participated in RDÉE Prince Edward Island's 13th sales mission this past spring. In fact, they signed sales contracts worth over $1 million! And who knows how many more future contracts their meetings and new contacts could lead to in the long term!
Coordinator Robert Maddix reports that the mission, the companies took part in a total of 120 sales meetings, either in person or virtually, mainly in Montreal and Quebec City, but also in Toronto, Ottawa and Russell in Ontario, as well as in New York, last May.
Some of the participants were ready to sell their products and services and did so in varying quantities. Others were more interested in exploring new markets and made excellent contacts for future sales. Many were asked to provide bids. Still others learned that they need to make small changes to their packaging, while others need to obtain new accreditations to break into these new target markets.
« Three or four of the nine PEI vendors have already told me that they want to return to Quebec on our 14th mission next fall to continue their meetings and negotiations or to conclude deals, now that they know precisely what this new market is looking for, » says the coordinator.
Maddix attributes much of the success of the 13th mission to the additional efforts of the consulting firm Clientis, which is hired to match Island companies with potential Quebec buyers and to deliver training on the sales approaches they should use to sell their specific products or services in the Quebec market.
GREATER SATISFACTION
« Our participants report a higher level of satisfaction with the results of their mission, since they find that we prepared them better to deal with the buyers they meet and the market conditions they encounter, » he says. « They also appreciate that Clientis helps them follow up with potential buyers, for example by distributing samples of their PEI products. »
A few days before their departure, Island participants receive files on each of the buyers they will be visiting. From now on, Clientis will try to provide them with this material a week before their departure, so they can be even better prepared.
PARTICIPANTS
Here's a list of the companies that took part, and the products or services they offered:
• Kaneshii Vinyl Press of West Royalty – vinyl record pressing (Ghislaine Cormier)
• Can Bliss Beverage Inc. of Charlottetown – cannabis-infused non-alcoholic wine (Sarra Jayasinghe)
• Safety Pro Inc. (Clean Cut Solutions) of Kensington – food cutting boards (Dennis Arsenault)
• TrackTile of Cornwall – processing management software (Jordan Rose and Jarrett Kenny)
• The Shed Coffee Corp. of Charlottetown – coffee and cold coffee beverages (Hai Nguyen)
• Align Consulting/Solutions Arrimage of Rustico – strategic planning (Nathalie Arsenault)
• Revenue Optimization Consultant of Charlottetown – hotel revenue optimization consultant (Mathieu Arsenault)
• La FrencHouse Inc. of Charlottetown – French language training (Nathaly Kancel)
• Luther Lather Shaving Creamery of Charlottetown – high-end shaving cream (Olin Penna).
These missions are organized with the support of the Atlantic Canada Opportunities Agency and Innovation PEI.
-30-
PHOTO: From left, Jordan Rose and Jarrett Kenny from TrackTile PEI had a good chat with François Martel, president of La Réserve Culinaire, during the spring 2023 sales mission.
For further information, please contact:
Robert Maddix
Sales mission coordinator
RDÉE Prince Edward Island
(902) 314-1714
robert@rdeeipe.org